Elena Ferrante's The Lying Life of Adults is a Neopolitan daydream exploring childhood identity amidst underlying layers of Italian history, culture, and geography. Recently adapted into a six-episode Netflix series of the same name, Ferrante's narrative centers around a rebellious teenager named Giovanna who learns that the grown-ups in her life have been lying to her.
When Giovanna overhears her father comparing her appearance to his estranged sister Vittoria, she spirals. Desperate to learn more about Vittoria, Giovanna takes it upon herself to learn the truth of their family's fallout and see for herself if they bear any real resemblance. She listens as Vittoria tells of the true reason for her estrangement: an intoxicating love affair with a married man, put to an end by Giovanna's father. As truths emerge from the surface, The Lying Life of Adults invites us to evaluate lying and wonder whether a lie can ever be considered art.
If you're interested in more coming-of-age tales with themes like The Lying Life of Adults, this list is sure to deliver. We've collected 10 captivating novels that will transport you into the lives of some very lost but hopeful individuals, like Giovanna.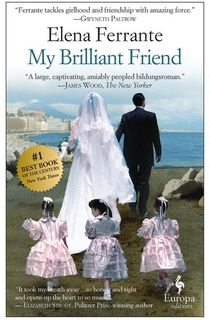 My Brilliant Friend
This first book in the Neapolitan Novels series introduces Elena Greco and Lila Cerrullo. The two live in a working-class Nepalese neighborhood in the 1950s and meet when they're ten years old. Elena is bookish and quiet. Lila is sharp and outspoken, and dreams of becoming a novelist.
Elena constantly pushes herself to match Lila's brilliance, even as Lila loses her educational opportunities. As the two grow older, they try to escape their impoverished neighborhood, the cycles of violence that they live in, and the expected paths laid out for them both.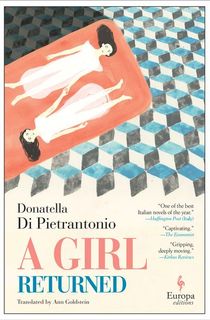 A Girl Returned
Set in 1975 in Abruzzo, Italy, A Girl Returned is the story of a young woman who abruptly learns that everything she's known has been a lie. At the age of thirteen, she's pulled from her life in the city and returned to her birth family in a rural area. The home that she grew up in was idyllic and comfortable.
Now that she's returned to her birth family, she finds herself as one of six other children, living in cramped and uncomfortable conditions. She's even forced to sleep in the same room as two of her older brothers. In the face of these sudden changes, she forges a bond with her ten-year-old sister, Adrianna, as well as the oldest boy, Vincenzo.
Adrianna has a wild sense of self but struggles with her mother's sharp and abusive nature. Vincenzo constantly runs away, making him face his parents' wrath.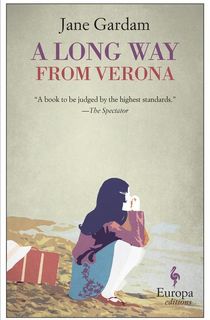 A Long Way from Verona
At the age of nine, Jessica Vye was handed a terrifying prophecy: she is "a born writer." Now, nearly thirteen years old, Jessica's world is in turmoil. Her typical preteen life in North Yorkshire becomes disrupted by the Second World War.
Things that have seemed like fixed points, like safety, security, and calm, have been replaced by evacuations, air raids, and food shortages. Jessica grapples with the struggles of the average teenager, the dullness of her small town, and the upheaval of the world at war.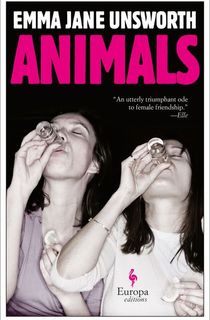 Animals
Laura and Tyler are facing a drastic change. They've spent the last ten years joined at the hip, partying, drinking, and doing drugs. The two women are together almost 24/7. Living in Tyler's spare room, Laura attempts to grow a writing career but struggles to truly find her focus. She's engaged to an uptight pianist who doesn't particularly approve of what Laura and Tyler tend to get up to.
Laura is at a crossroads. Her fiancé offers her a path toward a more stable and adult life, but Tyler has been her constant friend—and neither she nor Laura seems ready for things to change.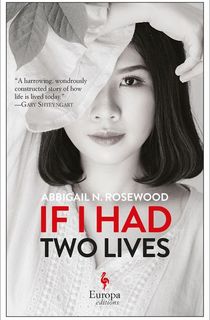 If I Had Two Lives
At the age of seven, a young Vietnamese girl is taken to the military camp where her mother is being hidden. She hopes for some connection but is scolded or ignored entirely by her mother. As time at the camp goes on, she takes solace in another young girl and a young soldier assigned to protect the girl and her mother.
As a grown adult in America, she finds herself constantly chasing the idea of home and trying to soothe the pains that time in the military camp left. She searches for her soldier in the faces of strangers and has a passionate affair with a married woman that reminds her of the little girl from the camp. She's forced to face her painful history head-on when she has to return to Vietnam.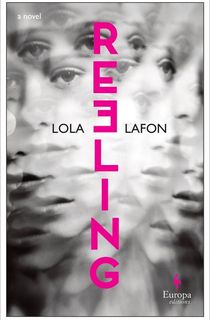 Reeling
After taking a few disastrous ballet classes, Cléo discovers her true passion: modern jazz. Where ballet left her feeling clumsy and awkward, modern jazz makes her feel as though she belongs. She aspires to be a professional dancer. Her determination and hard work lead her to cross paths with a wealthy older woman named Cathy, a talent scout for a prestigious foundation.
Cathy takes Cléo under her wing, showering her with gifts, favors, and help. Cathy's altruistic nature leads Cléo's parents to push her deeper into Cathy's arms. But as Cléo becomes more entangled with Cathy, she finds herself falling into a world that she should never have been privy to.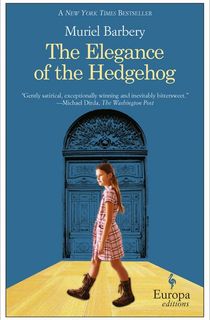 The Elegance of the Hedgehog
You can walk past a person a hundred times and never know the truth about their life. This is the reality faced by the residents of 7 Rue de Grenelle, an upscale apartment building on the Left Bank in Paris. The concierge, Renée, has been working at the building for over two decades. Outwardly, she seems innocuous, but she has a rich inner life and a wealth of intelligence.
When a new tenant moves in, Renée is drawn to this outsider—and subsequently brought closer to another one of the building's tenants: a quixotic twelve-year-old girl named Paloma.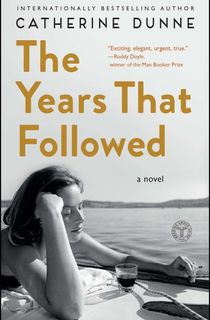 The Years That Followed
Calista and Pilar are alike in many ways. They both grew up in less-than-ideal situations and have an affliction for older men. It seems like they were both offered the world, but are each missing a critical piece. For Calista, it's safety. For Pilar, it's a way to overcome her abusive childhood. They both need closure, and they're both determined to get it.
Conversations with Friends
Best friends and ex-lovers, Frances and Bobbi are college students and spoken-word performers in Dublin. It's at one of these performances that they catch the attention of a journalist named Melissa. Frances and Bobbi quickly become entwined with Melissa and her husband, Nick. They each find themselves drawn to one another—Frances to Nick, and Bobbi to Melissa. This enigmatic foursome grows closer and closer until the feelings get out of hand.
Luster
At the age of 23, Edie finds herself stuck in a rut. She desires to be seen and understood but struggles with finding a way to stand out. She's trapped in a job that she hates, and her social life is so heavily linked to her work life that it borders on debilitation. When Edie's publishing job falls through, she grapples for a lifeline from her married lover: an offer to move into their home.

Edie finds herself in the middle of a strange situation. Eric is in an open relationship with his wife, Rebecca. They also have an adopted daughter, a Black girl named Aika. Edie quickly forms a bond with Aika, further entangling herself in the family dynamic and complicating their relationship.
Featured still from "The Lying Life of Adults" via IMDB