When it debuted in 2019, Alex Michaelides' psychological thriller, The Silent Patient, immediately reached number 1 on The New York Times Best Seller list and was praised by critics, who called it "An unforgettable—and Hollywood-bound—new thriller," not to mention "A mix of Hitchcockian suspense, Agatha Christie plotting, and Greek tragedy" (Entertainment Weekly).
What is The Silent Patient about?
The story of a famous painter who murders her husband seemingly without motive and then lapses into total silence, the novel riveted readers and nabbed the Goodreads Choice Award in the Mystery and Thriller category that year.
There's just one problem: Michaelides, who is also a screenwriter, has only written one other novel—2021's The Maidens. So, what's a fan to do once they've finished The Silent Patient and they're craving more?
Luckily, we've assembled eight other un-put-downable psychological thrillers in the same vein that will keep you guessing – and turning the pages – long past your bedtime…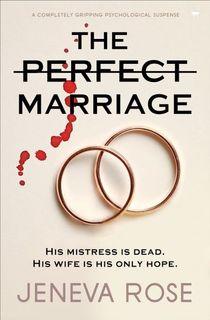 The Perfect Marriage
Sarah Morgan has a seemingly perfect life. She's a high-powered Washington D.C. defense attorney and a named partner at her law firm. However, her husband is less happy. Drifting away from his busy wife, he begins a passionate affair—until his mistress winds up brutally stabbed to death.
Now, his only hope is the wife he betrayed, who will have to put aside her conflicting feelings to get to the bottom of her most personal case in this "twisty, compulsive book that will keep you reading all night!" (Samantha Downing, author of My Lovely Wife)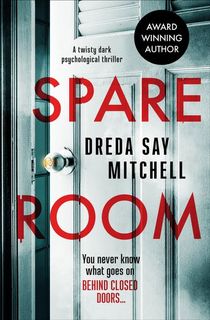 Spare Room
A too-good-to-be-true opportunity turns out to be just that in award-winning author Dreda Say Mitchell's psychological thriller that is "fast-paced and full of twists and turns," according to Crime Scene Magazine.
When Lisa finds a suicide note in the spare room that she's renting in a wealthy couple's large home, she begins to suspect that all is not as it seems—especially when they assure her that no one has ever rented the room before her. As the walls begin to close in, it seems that someone doesn't want Lisa to find out the truth about the room she's living in… which just might become the room she dies in.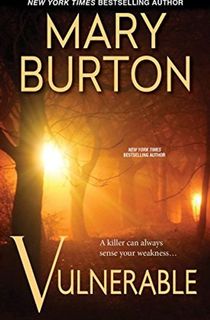 Vulnerable
New York Times bestselling author Mary Burton has written a number of twisty psychological thrillers that are perfect for those who love to keep breathlessly turning the pages. In Vulnerable, a cold case from Nashville's past haunts a forensic technician and a homicide detective.
Years ago, three teenagers went for a hike in the woods, and only one came out. She was severely injured, and with no memory of the events that led her there, or of what became of her two friends. Now, another body has been found in the woods, and it seems that the two cases are linked—but the deeper our protagonists dig into the past, the tighter the danger gathers around them.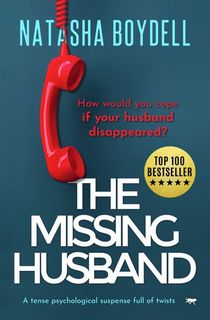 The Missing Husband
The Silent Patient was an astonishing debut by a promising new voice in the field of psychological thrillers. So is The Missing Husband, by Natasha Boydell. It even starts off someplace not dissimilar: with a couple who seem perfect from the outside looking in. That is, until Kate's husband goes to work one day and never comes back.
The note he leaves behind says that he's been unhappy for a long time and that he's met someone new, but the fact that he left literally all of his possessions suggests that there may be more to this than meets the eye. But Kate isn't prepared for the secrets she'll uncover when she goes in search of answers…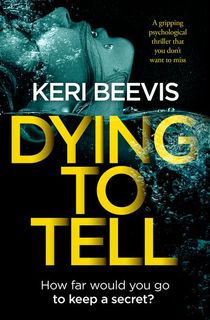 Dying to Tell
A gripping thriller from the internationally bestselling author of Deep Dark Secrets (and plenty of others), Dying to Tell begins with what appears to be a deadly accident. Lila Amberson is the only survivor of a brutal car crash, but she quickly comes to realize that something far more sinister is going on.
Her memories of the accident are vague, and finding out the truth may be the only thing that keeps her alive. But looking for that truth might just get her killed in this page-turning thriller.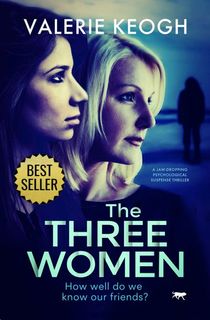 The Three Women
Three old university friends share a dark and shocking secret in this gripping novel from the bestselling author of the Dublin Murder Mysteries series. Beth, Megan, and Joanne have been friends forever, and now they're in their forties and enjoying seemingly perfect lives.
But Megan is having trouble keeping a secret they've all shared since their days at university together, and when she plans to tell her fiancé the truth, she finds that someone may just be willing to do anything to stop her…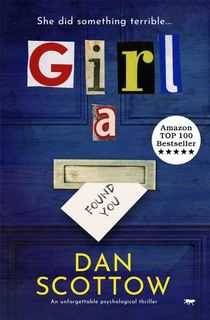 Girl A
Dan Scottow's "nail-biter" (The Eclectic Review) starts off with quite a hook, as a note is pushed through Beth's mail slot with two words scrawled on it: Found you. Now, Beth has to figure out who is stalking her—while the reader has to figure out if she is who they think she is—in this gripping novel that offers, "everything I look for in a book: dark psychological thriller, great storyline, and an unpredictable plot. I'm not exaggerating when I say I couldn't put it down" (Joyful Antidotes).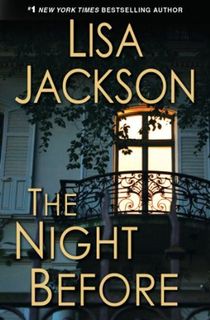 The Night Before
The #1 New York Times bestselling author of over seventy-five thrillers, Lisa Jackson has established herself as one of the leading names in the field. The Night Before is one of her most unforgettable books. In a sultry southern town, Caitlyn Bandeaux wakes up covered in blood, with no memory of the night before. It seems that her estranged husband is the latest victim of a serial killer—but could the killer be Caitlyn herself?
Unsure of what's real, or who to trust, Caitlyn is wanted by the police and haunted by things she can't quite remember, and her only hope is to piece together the truth before someone else ends up dead.