You're about to enter another dimension—a dimension not only of The Twilight Zone television series, but of books that are similar to the show's chilling, compelling tone. A journey into a wondrous selection of books that will push the boundaries of imagination. Your next stop: our list of must-read books like the Twilight Zone!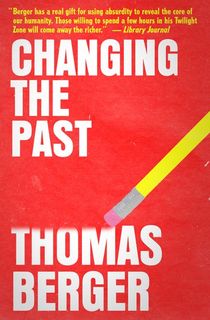 Changing the Past
Berger uses an over-the-top premise and a bit of a twist to deliver a simple moral—sound familiar? The Twilight Zone fans will appreciate this novel about a Manhattan editor who finds himself with the opportunity to choose new pasts for his own life, creating new present-day realities which, time after time, seem wanting. Berger's ideas aren't necessarily mind-blowing, but they're delivered insightfully and, in many cases, with a welcome dose of humor that keeps the whole absurd idea from falling apart on the page.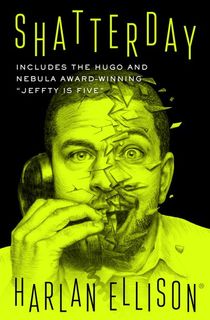 Shatterday
Ellison's "Shatterday," the title track on this rocking collection of short stories, has some serious Twilight Zone vibes. In fact, the story is a perfect fit for fans of the show—which is why the 1980s reboot of the classic anthology TV tapped "Shatterday" as the source material for the very first segment of its very first episode. After accidentally dialing his own home phone number, our protagonist is shocked when the phone is answered by someone claiming to be him.
RELATED: 10 Must-Read Works By Harlan Ellison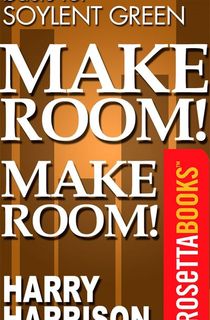 Make Room! Make Room!
Harrison's vision of an overpopulated New York City in the then-future year of 1999 is a creepy and dystopian one that would be a perfect fit for a Twilight Zone episode. There's lots to think about here, though there's one twist that you shouldn't expect: while Make Room! Make Room! was the inspiration for the 1973 cult classic film Soylent Green, the soylent in Make Room! Make Room! is not, in fact, made out of people. Sorry!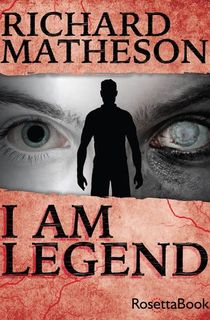 I Am Legend
Matheson's classic work of speculative fiction is one of the greatest vampire novels ever written — but it doesn't just stick to the well-established tropes of the vampire subgenre. Instead, Matheson's post-apocalyptic novel has a decidedly Twilight Zone-esque spin on the man-versus-monsters concept. The film version, which drops the twist and robs Matheson's original story of all its cleverness, can be skipped — head right for the book instead.
RELATED: 8 Chilling Sci-Fi Horror Movies to Watch This Halloween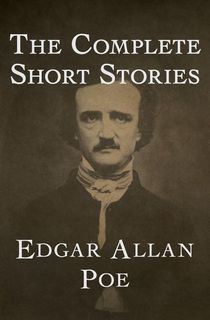 The Complete Short Stories
When it comes to short-form horror, nobody can match literary legend Edgar Allan Poe. Poe's short horror fiction changed the genre forever, and his spooky tales are full of psychological thrills and memorable gimmicks of the sort that might make good episodes of The Twilight Zone. Check out "The Tell-Tale Heart," "The Masque of the Red Death," and "William Wilson" in particular for a taste of Poe's insightful and clever horror storytelling.
RELATED: 9 Scary-Good Fantasy Horror Books
More Than This
The concept behind Ness' novel sounds like something right out of The Twilight Zone or Black Mirror: the protagonist, Seth, wakes up in a strange and desolate place with no memory or understanding of how he ended up there. Much will be revealed as readers turn the pages.
Annihilation
VanderMeer's Annihilation follows an expedition into a strange and unsettling place called Area X. Nature — or some twisted form of it — is reclaiming this space somewhere on the coast of the Southeastern United States, and experts don't know (or perhaps simply aren't saying) why. Annihilation doesn't give the reader every answer, but there are some cool reveals and twists that should satisfy fans of The Twilight Zone — and more answers await in the other two books of the Southern Reach trilogy.
RELATED: 14 Heart-Pounding Books Like Jeff VanderMeer's Annihilation
Shutter Island
Lehane's well-written thriller novels are a cut above most of the other stuff you'd find in an airport bookstore, and his talent for plotting and twists is on full display in Shutter Island. Set in a psychiatric facility and starring a U.S. Marshal protagonist sent to investigate the place, Shutter Island deftly builds to a stunning conclusion. Martin Scorsese's 2010 film adaptation is worth a look, too—it's a flawed but stylish piece that preserves the great Twilight Zone-esque twist of Lehane's original.
Four Past Midnight
This collection of four stories from Stephen King is a great dose of short-form horror. The volume includes the short story "Secret Window, Secret Garden," which boasts a twist worthy of The Twilight Zone. "Secret Window, Secret Garden" was the inspiration for the pretty forgettable 2004 Johnny Depp flick Secret Window—you should stick with the book instead.
The Lottery and Other Stories
Never Let Me Go
If you like the feeling of not quite knowing what's going on, then you might like this masterpiece from Kazuo Ishiguro, a literary legend with a taste for genre fiction. The horrifying realities of Never Let Me Go unfold a bit more slowly, but the full picture is as shocking as anything ever revealed in The Twilight Zone. If you've never read Ishiguro, you're missing out on one of our greatest living authors.
RELATED: 8 Books for Fans of Orphan Black
Stories of Your Life
Chiang is one of the most exciting science fiction writers working today, and his debut collection of stories is full of short-and-sweet sci-fi vignettes, many of which would be at home in the Twilight Zone universe. And keep an eye on Chiang: he's an incredible talent whose career seems to only just be getting started.
This post first appeared on The Portalist.
This post is sponsored by Open Road Media. Thank you for supporting our partners, who make it possible for The Portalist to continue publishing the stellar stories you love.
Featured still from "The Twilight Zone" via CBS