There's nothing more heart-wrenching than the trials of broken families. In the bestselling novel When We Believed in Mermaids, author Barbara O'Neal delivers a gripping and emotional tale of two sisters torn apart by a terrorist attack. However, when Kit Bianci spots a woman in live TV footage that looks just like the sister who's been dead for fifteen years, her entire world is shattered.
As Kit leaves Santa Cruz and her life as a doctor to track down her long lost sister Josie, a tidal wave of old emotions crash down on her. New Zealand brings memories and traumas of the past right to the surface, but it may also bring a new start for their relationship.
This poignant and turbulent tale about sisters is a beautiful work of catharsis. And if you're a fan of this incredible book that follows the complex highs and lows of love and forgiveness, there are similar reads you should dive into. Here are 10 books like When We Believed in Mermaids.
Troubling Love
Italian novelist Elena Ferrante is best known for her four-part Neapolitan series, which was adapted into an HBO series in 2018. In Troubling Love, Ferrante dazzles yet again with a story about middle-aged Delia, who goes on a journey of discovery following her mother's mysterious and untimely death.
Returning to the turbulent streets of Naples, Delia follows a path that uncovers the truth about the strange men in her mother's complicated life. Along the way, Delia is shocked to discover a fair amount of truths about herself—and the truths about the bond between mothers and daughters.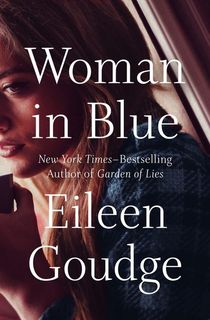 Woman in Blue
Author Eileen Goudge brings wit and humor to this novel following two sisters separated by the foster care system. After three decades apart, 33-year-old Kerrie Ann travels to Santa Cruz to meet Lindsay, the older sister she never knew about.
Kerrie Ann arrives on her doorstep a lost and rough around the edges high school dropout in desperate need of help to get back custody of her 6-year-old-daughter. Lindsay is devoted to changing Kerrie Ann's life for the better, but Kerrie Ann may change more than anyone ever expected.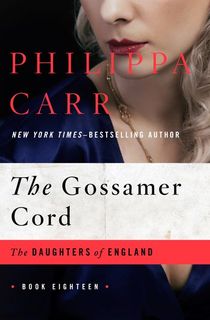 The Gossamer Cord
In this historical drama, World War II looms overhead as the British Violetta Denver will stop at nothing to find the truth about her twin sister's suspicious drowning.
After traveling to the gothic castle of her sister's widowed husband, Dermot Tregarland, Violetta finds that more unsettling deaths lie in the Tregarland family's past. And then, another falls victim to the treacherous mystery of the estate. Madness and revenge engage in a bloody battle as Violetta creeps closer and closer to finding answers.
Before I Let You Go
After years of radio silence between her and her sister, Lexie Vidler finally hears Annie's voice on a fateful 2AM call. Lexie has a long history of bailing Annie out of the trouble that goes hand and hand with her drug addiction and lying, and she still can't say no. Especially because this time, Annie is pregnant.
Annie is high when she goes into premature labor, and if she goes to the hospital that means prison time and a loss of custody of her child. It's up to Lexie to help her through it and keep the fragile baby alive. But as the days creep by in recovery, Lexie's dedication to her sister puts her carefully cultivated life in jeopardy. And the ghosts of the women's past may take them away from a path of healing into a terrible darkness.
Pretty Girls
Sisters Claire and Lydia haven't spoken in 20 years—not since their other sister Julia disappeared into thin air. Since then, Claire has become the luxurious eye candy to her millionaire husband, while Lydia struggles to raise a child on her own and deal with her ex-con boyfriend. But when Claire's husband is murdered, the wounds opened by the tragedy throw the sisters back together.
Could Julia's disappearance and Claire's husband's death be connected by some dark and hidden family secrets? In this psychological thriller novel, the sisters navigate shocking twists on their dogged hunt for the truth.
The Boy in the Photo
Six years ago, Megan showed up at the school to pick up her beloved six-year-old son Daniel. But the minutes ticked by and her son never exited the school gates. The little boy was missing.
More than half a decade and endless searching later, Megan receives the call that Daniel has wandered into a police station not too far out of town. With the boy's room and belongings preserved just as he left them, Megan is thrilled to have the son she loved back. But Daniel doesn't return the same. As Megan struggles to heal and reconnect with her son, could her quest for the truth uncover a life destroying secret?
Invisible Monsters
In this unique and transgressive novel by Chuck Palahniuk, a fashion model's perfect life derails when an act of violence leaves her disfigured and unable to speak.
Struggling with her new lot in life, the model finds a friend in Brandy Alexander—a vivacious and pill-popping transgender woman who encourages her to take life by the horns. But chaos unfolds as the model struggles with the re-emerging baggage of her family's broken past and the personal reinvention that Brandy has encouraged her to pursue.
Everything I Never Told You
It's the 1970s in Ohio, and Lydia is the golden child of the Chinese American Lee family. She is favored by her parents and carrying the weight of the dreams they never got to follow.
But when Lydia is found dead in a lake, the delicate balance of her family is upended. The bonds and struggles of blood are exposed as heart-wrenching secrets come to light in this gripping dive into a broken family portrait.
All My Puny Sorrows
Full of heartbreak and dark humor, this novel follows sisters Elfrieda and Yolandi. By first appearances, Elf's life is perfect—she has a happy marriage, plentiful wealth, and a career as an acclaimed pianist. Meanwhile, Yoli is financially struggling through a divorce. But when Elf tries to end her own life, it's up to Yoli to hold their family together.
In an Instant
A tragic car accident rips life away from 16-year-old Finn Miller. But what's worse is that, suspended between worlds, she must watch the devastating struggles of those she's left behind.
Her broken father searches for vengeance as her best friend desperately digs for the truth behind their accident and survival. Her sister wants to follow her to the place beyond life, while her mother struggles under the weight of the decisions she's had to make. It's time for Finn to leave it all behind, but how can she move on while her family falls apart?