Even if you don't "technically" have a sister (genes are only a formality), you likely have someone in your life that you trust unconditionally: that person who supports you through your triumphs and tragedies, your victories and heartbreaks. The bonds of sisterhood are unlike anything else, and these books highlight it in such a way that keeps us glued to the page. From butt kicking heroines to a quartet of supportive sisters, these books will make you laugh and cry—warming your heart in the process.
Point Blank
The 26th book in Fern Michaels's Sisterhood series reunites us with the Sisters—seven women who have forged a bond, drawn together by tragedy. Once again, they're brought together when Yoko, one of the Sisters, and Harry's child Lily goes missing at her school in China. And though the bonds of the Sisters are strong, a brotherhood has started to form between their partners—one that will help them save Lily…even though the odds are stacked against them.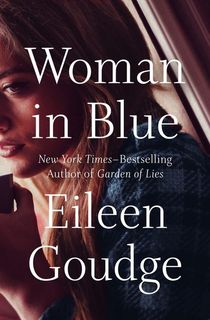 Woman in Blue
Pushed into the foster care system when they were young girls, sisters Lindsay and Kerrie Ann Bishop have been separated for most of their lives. Though Lindsay, who grew up in a loving adoptive home, has been looking for her sister for years, she's shocked when Kerrie Ann suddenly appears in her bookstore—looking for help from her long-lost sister after losing custody of her 6-year-old daughter. But though Lindsay wants to help Kerrie Ann turn her life around, after reconnecting with her sister she'll never be the same.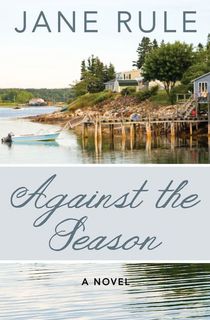 Against the Season
Amelia Larson has a decision to make: Either burn the diaries her sister Beatrice left behind, or not honor her dying wish. The 69 diaries, one for each year of Beatrice's life since age six, begin in 1913 and serve as a window into her life. Told from alternating points of view, Against the Season explores the secrets of a family and bonds that hold us together even after death.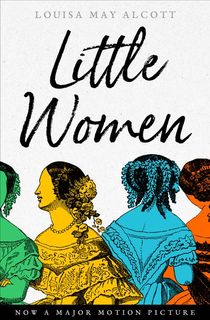 Little Women
The story of the March sisters is one that's made us laugh and cry for generations, and it's full of quotes we still love. The four sisters—Meg, Jo, Beth, and Amy—all have very different personalities that go together seamlessly. Sure, like all sisters, they have their disagreements, accidentally burn off each other's hair or intentionally burn each other's manuscripts, but at the center of it all there is love. The girls go through a lot: War, death, and heartbreak. But through it all, they prove time and time again that they share an unbreakable bond.
Related: 13 Books for Fans of Little Women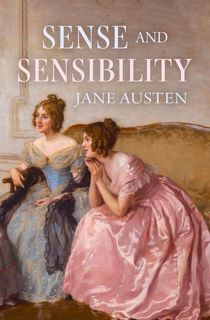 Sense and Sensibility
While many of Jane Austen's novels feature strong sisterly bonds, the relationship between Elinor and Marianne is truly special. Each involved in their own tumultuous relationships with potential suitors, the two act as each other's counsel—weighing the titular options of sense and sensibility. Though the two go through their ups and downs—and sometimes the passionate Marianne does not take the older and wiser Elinor's advice to heart—their relationship still proves strong throughout this classic novel.
Related: The Best Jane Austen Movies
Want more books about sisterly love? Sign up for the Early Bird Books newsletter and get the best daily ebook deals delivered straight to your inbox.
The Sisterhood of the Traveling Pants
You don't have to share DNA in order to be sisters. Ann Brashares' five-book Sisterhood novel follows Tibby, Lena, Bridget, and Carmen—four best friends who discover a pair of jeans that magically fit them all perfectly, despite having very different body types. Throughout the summers, these friends go through a lot: First love, family woes, and experiencing the death of those close to them. But through it all, one thing doesn't change: these sisters stick together.
Flight Patterns
Georgia has managed to stay away from her coastal Florida hometown for most of her adult life, ever since something happened between her and her sister Maisy ten years ago. But mending their bond is going to take more than showing up on her family's doorstep, with a client in tow. As Georgia returns to her town as an antiques expert, hoping to help a client find out about a unique familial china pattern, she'll have no choice but to confront her past and hope to heal.
When We Were Sisters
Growing up in the foster care system together, Cecilia and Robin were bound for life. Now, as adults, Cecilia has become a superstar singer-songwriter, and Robin has put her successful photojournalism career on hold to be a wife and mother. But when Robin is almost killed in an accident, Cecilia comes to her side—wanting a chance to finally tell the world the truth about their childhood and free herself from the demons of her past. But will their bond still hold in turbulent waters?
The Silver Star
From the author of the breathtaking memoir, The Glass Castle, this novel follows "Bean" and Liz—two sisters who are abandoned by their mother in California and travel to Virginia to live with their Uncle Tinsley in his decaying mansion. But when money is tight, the girls begin working for Jerry Maddox—the foreman of the mill in town. Just when things begin looking up, something terrible happens, and the sisters will have to come together in order to survive it.
Want more books about sisterly love? Sign up for the Early Bird Books newsletter and get the best daily ebook deals delivered straight to your inbox.