What did you do yesterday? Before you say nothing, think again. You probably got out of bed. You probably brushed your teeth, washed your face, and ate breakfast. Maybe you went to work. Maybe you took a walk. Maybe you went out of your way to stop by the café that makes your favorite oat milk latte. Every little thing that we do, no matter how routine or innocuous, is something.
The books on this list have narratives that are all contained to a single day. They follow characters through their days, ranging from the mundane to the spectacular.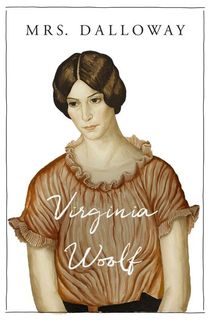 Mrs. Dalloway
Party planning is stressful. There are always last-minute touches and changes that need to be made. Clarissa Dalloway is in such a situation, gathering and sorting the finishing touches before her dinner party guests can arrive.
As Mrs. Dalloway sorts the final few matters, Woolf uses stream-of-consciousness narration to reflect her harried thoughts and reflections on her life.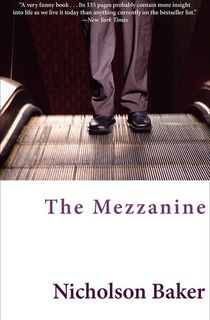 The Mezzanine
Baker's poetic prose is centered around a seemingly innocuous piece of machinery: an escalator. The Mezzanine focuses on a single escalator, allowing a close and fascinating reexamination of common moments and objects.
Saturday
In a perfect world, Saturdays would be the most relaxing day of the week, but it doesn't always work out that way. When Henry Perowne wakes up startlingly early on a Saturday morning, he feels ill at ease. While his personal life is fairly settled, the world beyond his doorstep is rife with turmoil.
In the wake of the attack on the Twin Towers, there's a swelling international cynicism at the prospect of a war with Iraq. Henry fears that the world's dissatisfaction may infect his happy household. As Henry goes about his Saturday, he finds that he can't avoid the mood of the world around him, no matter how hard he may try.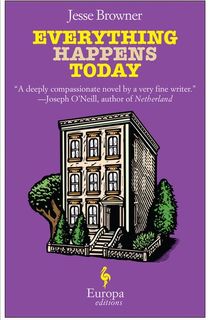 Everything Happens Today
It can be easy to forget how complex and dizzying the world can seem when you're in high school. The life of seventeen-year-old Wes is far from simple. Browner's Everything Happens Today follows the high-schooler over the course of a single, incredibly eventful day.
Wes faces a handful of catastrophic hurdles. He has a major assignment due on Tolstoy's War and Peace. He's partially responsible for his critically ill mother, and he and his father don't see eye to eye. To top it all off, he lost his virginity to a girl—and he's fairly certain that that's ruined his life.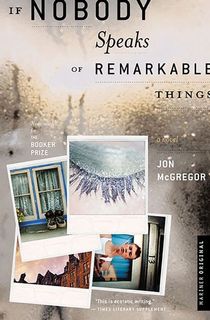 If Nobody Speaks of Remarkable Things
McGregor's novel blends poetry and prose, and offers picture-perfect snapshots of life in a quiet town in Northern England.
If Nobody Speaks of Remarkable Things examines the town and its residents at various points of the past and present, opening windows into moments in people's difficult lives. The people and situations are each extraordinary in their ordinary circumstances.
The Dinner
Different parents have different styles of parenting. Some are certain that their way is the only way, and it's easy to butt heads with parents that have different points of view.
This is no different for the two families carefully trading barbs over dinner in Koch's novel. Each couple has a fifteen-year-old son—both of whom have drawn their families under suspicion of the authorities.
Lillian Boxfish Takes a Walk
Manhattan is an incredibly walkable place, even in the winter. The temperatures may be chilly, but there's always something new to see and do (and write about). On New Year's Eve, 1984, Lillian Boxfish decides to go for a leisurely walk around New York City.
Based on the life of Margaret Fishback, one of the most prolific ad writers of the 20th century, Rooney blends the history of New York with the life of a remarkable woman. Readers gain a feel for Lillian's life and struggles, which is further underscored by the use of Fishback's poetry scattered throughout the book.
One Day in the Life of Ivan Denisovich
Today Tonight Tomorrow
Rowan Roth has a competitive streak a mile wide. The object of her competitiveness, Neil McNair, has been giving her a run for her money for all of high school. To Rowan's dismay, she learns that Neil has been chosen to be the Valedictorian over her. In a last-ditch effort to come out on top in some regard, Rowan and Neil reluctantly team up to win a game played by the Senior class.
As Rowan and Neil traverse Seattle, they find themselves enjoying one another's company. Neither is quite what the other believed. Bit by bit, the walls that they built up against one another begin to break down.
Molly Fox's Birthday
Who among us hasn't housesat for a friend and done a little friendly snooping? Molly Fox, a well-known actress, is out of town, and a good friend of hers is house sitting in her home in Dublin.
Her good friend explores Molly's home and the city around it, taking measure of Molly's life onstage and off. This friend considers her own life and efforts as well. Struggling to finish her latest play, she spends her day avoiding her work, and tracing the rising paths of her and Molly''s careers.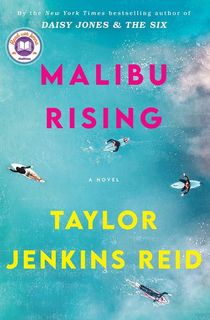 Malibu Rising
Told from multiple perspectives, Malibu Rising draws the reader right into the heart of family drama. The Rivas are a multifaceted family, all of whom live fascinating, glamorous lives. As the host of the annual summer party, Nina Riva is far less excited than she typically is. Her siblings, Jay, Hud, and Kit are all looking forward to the end-of-summer blowout bash.
But more than a few secrets, drinks, and tears will be spilled before the sun rises over the mansion.