Hanukkah is in full swing; and with eight days of celebration, you're going to need a couple of gift ideas. Allow us to suggest the following eight titles—all of which focus on the many different aspects of Jewish life.
Whether you're friends with a devoted fan of crime fiction or have a family member who wants to improve their cooking know-how, there are tons of books that you'll feel good about giving and they'll be excited about receiving. Take your gift giving a step further by downloading these books to one of the best eReaders, so you and your loved ones can have great reads right at your fingertips for when you need a break from the holiday madness.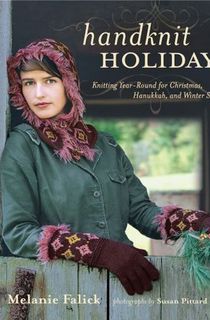 Handknit Holidays
This holiday season, give the gift of warmth! Melanie Falick and Susan Pittard's knitting guide provides invaluable inspiration and how-to advice, so your loved ones can create functional and gorgeous knitwear to keep them snug and cozy throughout the winter. Many of their projects are even holiday-themed—including an adorable wire-and-bead menorah for Hanukkah celebrations—and are supplemented by extra informational goodies like historical facts, last-minute present ideas, yummy recipes, and more. Designed for knitters of all experience levels, Handknit Holidays is sure to be a smash-hit gift with the crafter(s) in your family and/or social circle.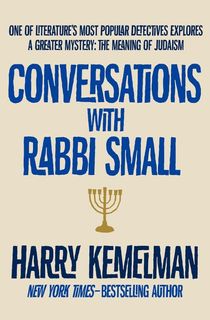 Conversations with Rabbi Small
Rabbi Small is the star of Harry Kemelman's bestselling mystery series—but in this installment, he foregoes murder investigations for thoughtful reflections on Judaism. While enjoying a Jewish retreat, he meets Joan, a young Christian woman whose soon-to-be-husband is very much devoted to his Jewish faith. Should she, Joan asks the rabbi, convert before they marry? Hoping to enlighten Joan and ease her doubts, Rabbi Small answers her many questions, offering a crash-course in the wonders of Judaism and its differences from her own religion. In doing so, Rabbi Small applies his people-reading skills to something other than crime, and thereby successfully guides the couple towards a decision that pleases them both.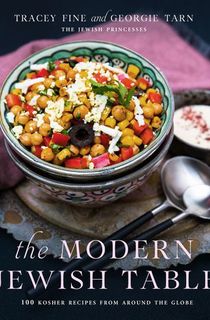 The Modern Jewish Table
Tracey Fine and Georgie Tarn are two best friends, accomplished culinary queens, and self-styled "Jewish Princesses." Here, they encourage their kosher-eating readers pay tribute to tradition while also boldly breaking from it through modernized recipes. With their easy-to-follow steps, meals like chicken soup can become a "Sephardi Saffron Chicken Soup" that'll have your loved ones asking for seconds and thirds. Complete with vibrant photos, tongue-in-cheek humor, and delightful Yiddish-isms, The Modern Jewish Table is a must-have book for those who want to take their kosher homecooking to the next level.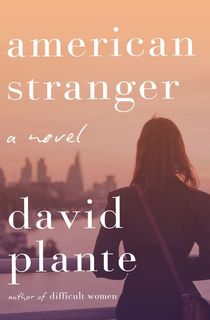 American Stranger
To Upper East Sider Nancy Green, her Jewish refugee parents are two enigmas she longs to understand. In her quest to uncover their backstories, she has a number of meaningful encounters—most notably with Yvon, a restless Catholic boy she meets while getting her masters at a Boston university. Their relationship quickly soars to passionate heights, though the strength of their connection isn't enough to prevent their tragic separation. Reeling from her loss, Nancy finds a husband—a sensible Jew who will surely come with less dramatic baggage. But it doesn't take much for Nancy to realize this new marriage is a mistake—and that the only way her heart and soul can ever be satisfied is if she finds a way to make it back to the man she loves more than any other.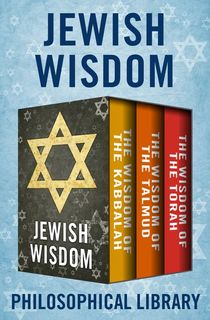 Jewish Wisdom
This three-book collection is drawn from some of the most prominent texts of Judaism—The Book of Splendor (from the Kabbalistic school of Jewish thought), the Talmud, and the Torah. Through The Wisdom of the Kabbalah, readers can discover an oral tradition of Jewish mysticism that is thousands of years old. The Wisdom of the Talmud—the historic rabbis' interpretation of the Torah—offers guidance on how to live out one's faith in one's daily life. And finally, The Wisdom of the Torah rounds out the trio to highlight the text's most stirring passages.
Lighting the Flames
As one might expect from the creator of Smart Bitches, Trashy Books, romance expert Sarah Wendell has injected her Hanukkah love story with plenty of snarky humor and a whip-smart dialogue. Our main couple, Genevieve and Jeremy, met as children at a Jewish overnight camp. The only thing more constant than their affection for their summers at Camp Meira—now grown, they've officially gone from campers to counselors—is their feelings for one another. But great changes are in the air at camp this year: Meira's fate hinges on a successful winter session, while adulthood responsibilities mean it will be the last time Gen and Jeremy are there together (whether the camp survives or not). Is this truly the final chapter in their longtime friendship—or does a different, more exciting one lie ahead?
Jewish Noir
Marge Piercy, Harlan Ellison, Nancy Richler, and other masters of crime fiction lend their talents to this thought-provoking story collection. Their tales center around all matters of Jewish faith, culture, and history—from the far-reaching aftershock of the Holocaust to the prominence of anti-Semitism to the ugly side of Orthodox communities. A few standouts include Stephen Jay Schwartz's "Yahrzeit Candle," which Night author Elie Wiesel hailed as "evocative" and "penetrating," and S.J. Rozan's tale about a European refugee community during World War II. For avid readers of classic noir, there's no better Hanukkah gift.
The Latke Who Couldn't Stop Screaming
You could get the little ones the more traditional Clifford Celebrates Hanukkah, or you could go with something a bit more out of the box...The Latke Who Couldn't Stop Screaming, written by the author of A Series of Unfortunate Events, definitely fits the bill: After escaping the frying pan, an angry latke encounters Christmas-centric characters—from a pine tree to a candy cane—to whom he must explain his origins and importance to the holiday season. His explanations are both educational and hilarious, so Snicket's book is sure to entertain little Jewish and Gentile readers alike.