Whether you celebrate Thanksgiving or not, 'tis the season of giving and receiving. But with longer nights, colder temperatures, and general holiday-related stress, it's easy to get distracted from what this time of year is truly about: being grateful for the people and the things we love most.
As passionate bibliophiles, one of those things is books. Whether they're the stories of our childhood or the novels we discovered during difficult times, these reads have inspired us, enlightened us, and set us down paths we wouldn't have traveled otherwise. For the Early Bird Books staff, there were a few that came to mind...
Margaret Wise Brown's Runaway Bunny taught us how to read. Pride and Prejudice provided a positive escape—no matter what was wrong in the world, things fell into place for the Bennet sisters. Toni Morrison's The Bluest Eye opened our teenage eyes to different life experiences, while the heroine of Tamora Pierce's Song of the Lioness series was our first literary role model. And though our 13-year-old self picked up Revolutionary Road for the Kate Winslet-Leonardo DiCaprio cover, it played an essential role in showing us that a novel isn't just entertainment, but an art form.
We asked you which books you are most grateful for, and loved hearing your answers! For many, it was the Bible. For others, it was the book that ignited a lifelong love for reading. Take a look at some of your responses below—and happy reading and holidays, everyone!
Under the Dome
"This is going to seem weird, but hear me out. I get lost and feel safe in the Stephen King universe. I know there's a lot of monsters (mostly people), evil, and madness, but there is a lot of love, and sense of family. When life is tough, I always have a place to escape to." —Jessica A.
A Wrinkle in Time
"A Wrinkle in Time. One of the books that got me caught up in reading. Also, Sir Arthur Conan Doyle, Robert Silverberg, the Nancy Drew series, even the Hardy Boys. O.K., there were a lot of books. 😊 " —Liz Bissett K.
"A Wrinkle in Time was my childhood favorite. I read it over and over." —Linden S.
"Either A Prayer for Owen Meany or A Wrinkle in Time. Different times in my life, they were important to me. Both Owen Meany and Charles Wallace had a special purpose in their life. —Pat Kelly C.
To Kill a Mockingbird
"To Kill a Mockingbird. It helped me understand that people need to listen to each other with open hearts. Also Lord Of The Rings, which showed me possibilities that I'd never dreamed of. —Pam S.
"To Kill a Mockingbird. Treblinka. Both teach much about the good and evil in the world and the character and strength of the human spirit." —Valerie K.
"It's a toss up between To Kill a Mockingbird and The Sound and the Fury." —Barbara M.
Dick and Jane: Fun with Dick and Jane
"Fun with Dick and Jane! My first reader in school, it was where I learned to read." —Susan D.
"I'd have to say the Dick and Jane books because they started my joy of reading followed by the Walter Farley books which gave me a love of series books. Hell, I love 'em all!!!" —Sheila T.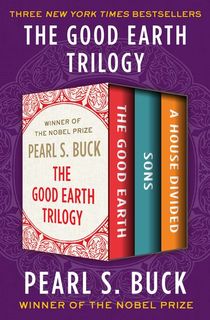 The Good Earth Trilogy
"... I learned so much about life and people from Pearl Buck's writing." —Emily M.
What Alice Forgot
"It demonstrates the subtle changes that happen to us and our relationships that we don't notice because it happens so gradually." —Ginger B.
Dune
"Dune...'Fear is the mind killer'; this phrase saved my life when I was washed out to sea during a storm." —Jean W.
"I have that litany in my purse at all times..." —Pamela Troy P.
High Tide in Tuscon
"I read it for the first time in high school and each time I re-read it, I continue to find new insights and wisdom." —SJ Marie R.
On the Road
"Cliché but true. Changed the way I look at the world, at history, at literature...everything." —Nicole E.
The Secret of the Old Clock
"The Nancy Drew books. They made me love reading as a child which continues today." —Millie W.
"I grew up reading Nancy Drew and my brother's Hardy Boys Mysteries. Influencing my life as an adult... anything by Carl Sagan and Jarod Diamond." —Mary S.
Outlander
"Outlander!! And the others in the Jamie & Claire series true love lasting throughout time." —Donna Basso Q.
"Love this series❤️ I've read the entire series at least 3 or 4 times❤️ " —Holly J. B.
Zen and the Art of Motorcycle Maintenance
"Robert Pirsig's memoir Zen and the Art of Motorcycle Maintenance. It's a book that I've read and re-read several times over the years. It puts things in perspective for me." —Laura Massey K.
The Mists of Avalon
"Mists of Avalon. Women rule!" —Lisa H.
Eleanor Roosevelt
"I don't remember the name of the book, but it was a biography of Eleanor Roosevelt. I was in third grade and I couldn't find a book that interested me. The librarian picked up the biography, handed it to me and said, 'Read this one.' It was an amazing book about a remarkable woman. That one book gave me a love for reading that has lasted for decades." —Melanie T.
Gone with the Wind
"All time favorite book. I've read it so much I've gone through four copies." —Kendal B.
Twilight
"I grew up on vampires and folklore. Stephenie Meyer's book helped me reconnect with my past and my mom who had died in '99. She would have loved the Saga. —Elizabeth Bella K.
Lonesome Dove
"That's really a hard one but I have to say Lonesome Dove by Larry McMurtry...of course, there's also The Golden Compass by Philip Pullman…" —Sally T.
Go Ask Alice
"I really think that book kept me off drugs." —Mindy G.
"Go Ask Alice and My Darling, My Hamburger - kept me out of trouble in so many ways." —Christine H.
Goodnight Moon
"Goodnight Moon, because I snuggled my babies while we read it and they still quote it at odd moments." —Amy Kichline E.