Sports are an essential part of childhood development because they teach kids valuable qualities like discipline, teamwork, and responsibility. Learning about accomplished athletes can inspire children to persevere through their own hardships and find more confidence in their daily lives.
Whether your child prefers to be part of the action or enjoy it from the sidelines, this collection of children's sports books will dazzle any young reader with tales of strength, tenacity, and athletic excellence.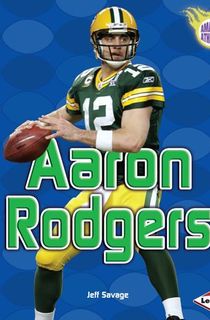 Aaron Rodgers
When Aaron Rodgers joined the NFL in 2005 as a quarterback for the Green Bay Packers, he showed tremendous athletic promise despite not playing much in his first three seasons. Despite his setbacks, Aaron didn't give up.
In 2008 Aaron became the team's starting quarterback, leading his team to the playoffs the following season. He then guided the Packers to victory in Super Bowl XLV, earning him the title of Super Bowl MVP. Following Aaron from childhood all the way to MVP, this book reveals the rewards of patience and determination.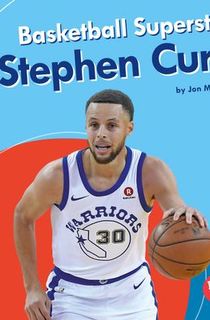 Basketball Superstar Stephen Curry
Stephen Curry is the son of an NBA player, but Steph didn't become one of the best basketball players of all time just because of that connection. Throughout his youth, Steph trained hard, and he already stood out as a gifted basketball player by the time he was in college.
In this book, young basketball fans will learn all about this amazing athlete and his journey to becoming the NBA's first unanimous MVP in the league's history.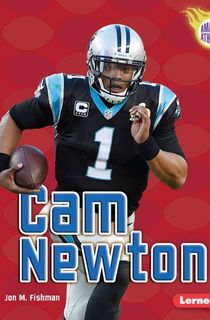 Cam Newton
Carolina Panthers quarterback Cam Newton was the 2011 number-one draft pick in the NFL, and that same year he won Offensive Rookie of the Year. Since then, Cam has become one of the biggest stars in American football.
Most notably, in 2015, Cam led the Panthers to victory in Super Bowl 50. This book will teach young readers all they need to know about Cam, from his early football days to his life as an NFL legend.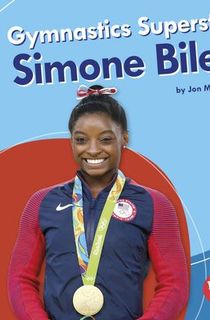 Gymnastics Superstar Simone Biles
Discover the life and career of gymnastic superstar Simone Biles in this inspiring book by Jon M. Fisherman. What started as a daycare field trip led to Simone's passion for gymnastics, and she is now tied for the most Olympic Gold Medals ever won by an American gymnast.
Complete with engaging stories and critical thinking questions, this book will surely be a hit with young gymnastics fans.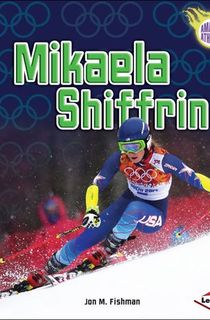 Mikaela Shiffrin
Young skiers will feel inspired when they read about Mikaela Shiffrin, an alpine skier who won her first world championship at only 17 in 2013. The following year, Mikaela became the youngest skier to win an Olympic slalom competition when she won the gold medal in the same event as a member of Team USA in 2014.
Mikaela is now a two-time Olympic Gold Medalist, four-time Overall World Cup champion, a four-time world champion in slalom, and a six-time World Cup discipline title winner in that event.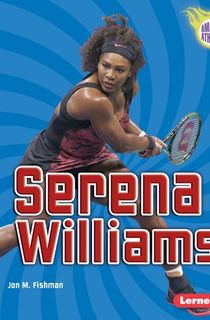 Serena Williams
Serena Williams is among the greatest tennis players of all time, and learning about this amazing woman's accomplishments will thrill any young tennis fan. Serena and her older sister Venus learned tennis from their father while growing up in Los Angeles. Both sisters trained hard, and eventually, the family moved to Florida so they could attend a specialized tennis academy.
Serena spent much of her early career overshadowed by her older sister, but in 2003 Serena accomplished what became known as the "Serena Slam," winning four Grand Slams in a row. Once Serena achieved the Serena Slam for the second time, she was no longer eclipsed by her sister's success. Aside from her tennis abilities, Serena is also known for revolutionizing the strict rules of tennis attire.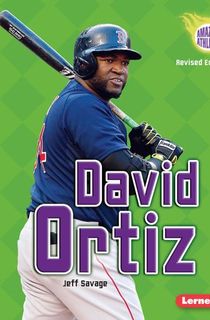 David Ortiz, 3rd Edition
Learn about David Ortiz's childhood and career in this book about the left-handed MVP of the Boston Red Sox. After growing up in the Dominican Republic, Ortiz joined the MLB in 1992 and played for the Seattle Mariners, then for the Minnesota Twins, and finally for the Boston Red Sox.
He is the ten-time winner of the Major League Baseball All-Star award, the five-time winner of the Red Sox Most Valuable Player award, as well as the winner of the World Series Most Valuable Winner award.
Women in Sports: Megan Rapinoe
With engaging text accompanied by captivating photos that bring Megan Rapinoe's story to life, this book will teach young readers about the determination and courage it took for Rapinoe to become a two-time Women's World Cup soccer champion and an Olympic Gold Medalist.
Rapinoe is also an inspiring activist for pay equality between men's and women's sports, as well as a major advocate for the LQBTQ community.
Chloe Kim
World-renowned snowboarder Chloe Kim is the youngest person to win two consecutive medals in the X-Games and only the second rider to ever score a perfect 100 at the U.S. Snowboarding Grand Prix.
An inspiration to many, Chloe wants the world to know that she didn't become a champion overnight: it took hard work, discipline, and sacrifice to get her there. The story of Chloe Kim will teach young athletes valuable lessons that will help propel them in any sport, not just snowboarding.
Who is Wayne Gretzky?
Perfect for young hockey fans, Who is Wayne Gretzky? recounts the life and career of the NHL legend dubbed "The Great One." Wayne Gretzky was born in Ontario, Canada, and was dedicated to playing hockey from the first time he was able to step on the ice.
Before he retired from the NHL in 1999, Gretzky tied or broke over 60 records in hockey, competed in the Olympics, and led several teams to the Stanley Cup. More importantly, Gretzky is known for his kindness and love for his family.
Inspirational Sports Stories for Young Readers
Discover the stories of 12 great athletes who overcame disabilities and insurmountable odds to reach greatness.
Featuring stories like that of Bethany Hamilton, who is an award-winning surfer despite the loss of her left arm in a shark attack, and soccer player Lionel Messi, who persevered to legendary soccer status despite taunts about his small stature, this book is a true inspiration for any young reader to push through hardship and accomplish their dreams.