Known for her many cutting-edge thriller series, CJ Lyons is the bestselling author of more than forty books, but that's not how she got her start. She was a pediatric ER doctor, and her former medical background – as well as the tension and suspense of working around so many emergencies – informs much of her fiction. Many of her stories are set in hospital ERs, including her debut Thrillers with Heart series.
Called a "master within the genre" by Pittsburgh Magazine, Lyons has won the Thriller Award, the Readers' Choice Award, the Daphne du Maurier Award for Excellence in Mystery and Suspense, and much more. And these spine-tingling thrillers only scratch the surface of her extensive bibliography. Most of the books selected her are just one in a series, and with nearly a dozen series under her belt, you'll have plenty more to read once these get their hooks in you…
These books fulfill a prompt in our Fall 2022 Reading Challenge!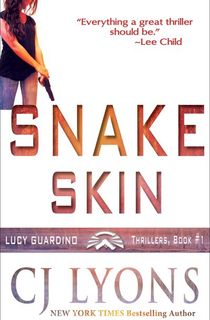 Snake Skin
Praised by some of the biggest names in thriller writing, this pulse-pounding novel introduces readers to "Glock-carrying soccer mom" Lucy Guardino. Loving mother, devoted daughter, happy wife, Lucy is also a Supervisory Special Agent in charge of the FBI's Sexual Assault Felony Enforcement Squad.
For the most part, she is living the dream, but her job will soon place her and her family in peril as she goes up against a predator more dangerous than any she has ever faced before in this debut that acclaimed author Lee Child calls "everything a great thriller should be – action packed, authentic, and intense."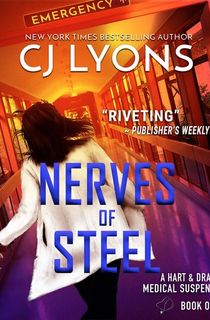 Nerves of Steel
Drawing on her own background as a pediatric ER doctor, Lyons introduces readers to Dr. Cassandra Hart and Detective Mickey Drake in the first of her Hart & Drake medical suspense novels, which Sandra Brown, bestselling author of Thick as Thieves, called, "A perfect blend of romance and suspense. My kind of read."
In this first Hart & Drake adventure, a new drug on the street has placed Dr. Hart's Pittsburgh ER in the crosshairs. When Dr. Hart discovers that the source of the drug is within her own hospital, she and Detective Drake are plunged into a world of danger where no one knows who to trust.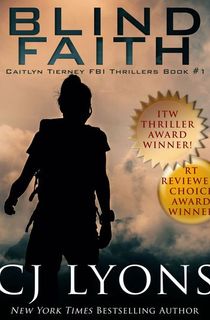 Blind Faith
Damien Wright is a confessed serial killer – but he may have taken a terrible secret to his grave. Despite his confession and execution, he refused to tell authorities where he hid the bodies. Once they're found, they reveal a terrifying new mystery, one that suggests that Wright may not have been the killer at all.
In this award-winning thriller that kicks off a spine-tingling new series, Lyons introduces FBI Supervisory Special Agent Caitlyn Tierney, who must reopen a cold case as new evidence surfaces suggesting that a cold-blooded killer may still be on the loose…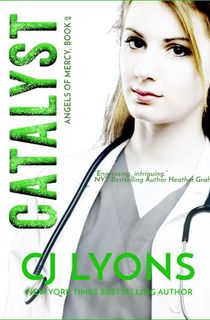 Catalyst
CJ Lyons made her thriller debut with the medical suspense novels in her Thrillers with Heart series. "Readers who prefer their medical thrillers to have characters with beating hearts and three dimensions are well advised to pick up this series," Newsday said of the Thrillers with Heart novels.
There's no better place to see for yourself than in Catalyst, a story of a med student on rotation at Pittsburgh's Angels of Mercy Hospital who is struggling to identify a deadly new illness that seems to be sweeping through the patients there – before she succumbs to it herself!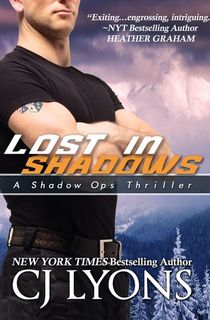 Lost in Shadows
In Chasing Shadows, CJ Lyons kicked off a new series of thrillers. In Lost in Shadows, she introduces readers to explosives expert Lucky Cavanaugh. A city boy at heart, Lucky finds himself in the mountains of West Virginia, caught in a blizzard and pursued by killers.
Wounded and out of his element, his only hope is a wildlife biologist from the Forestry Service – but he'll have to take her hostage in order to convince her that he's one of the good guys. With killers closing in and the inhospitable wilderness all around, the pair may find more than they bargained for in each other, but they also may have to make the ultimate sacrifice.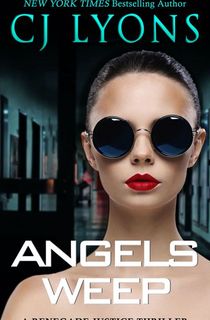 Angels Weep
Only 15 years old, Morgan Ames has been raised by her serial killer father to follow in his footsteps. She struggled against his murderous conditioning, however, and chose her own path – ultimately throwing herself and her father off a cliff in order to stop his homicidal rampage. Morgan survived, but only barely, and now she's been placed in the Angels of Hope Rehab Center, made a ward of the hospital.
Nor is she out of danger, as another killer seems to be stalking the halls. With her deadly background, Morgan may be the only one who can stop it, but doing so will jeopardize her own second chance at life in this gritty thriller that's part of CJ Lyons' acclaimed Renegade Justice series.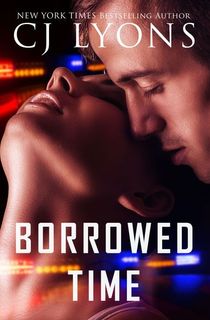 Borrowed Time
Though CJ Lyons is best known for her series thrillers, she also writes standalone novels, including this riveting romantic thriller. A serial cop killer has already slain officer Kate O'Hern once. Trauma surgeon Joshua Lightner managed to bring her back to life, but it seems she's come back with some baggage – visions of other peoples' deaths at the hands of her killer.
Now, she's on an obsessive hunt for the man who already killed her once – a hunt that will endanger her second chance, and her growing bond with the surgeon who saved her.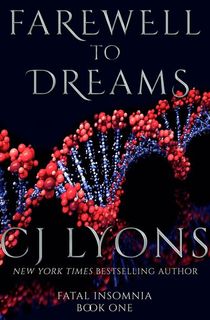 Farewell to Dreams
"CJ Lyons scores a major triumph with Farewell to Dreams," says legendary author Douglas Preston. "Totally absorbing and impossible to put down." As the first book in the Fatal Insomnia series, Farewell to Dreams introduces readers to "a heroine you'll never forget" (bestselling author Tess Gerritsen) in the form of Dr. Angela Rossi, an ER doctor with a potentially fatal case of insomnia that has prevented her from sleeping soundly for months.
Now, what could be hallucinations seem intent on dragging her into a deadly world where she will have to face off against gangs and serial killers in order to protect a missing child.