What do you get when you combine the restaurant world, dysfunctional families, and a gritty Chicago neighborhood? Apparently, very good television. FX's The Bear became a favorite on Hulu, drawing us in with high-tension chopping scenes, blood-raising family fights and tender examinations of the grieving process.
Of course, beyond the great acting, hilarious moments and fast-paced plots, The Bear also made us very hungry, especially for some Italian beef sandwiches. With that in mind, below are five cookbooks that Carmy would want you to have.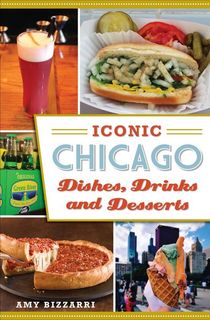 Iconic Chicago Dishes, Drinks and Desserts
Okay, maybe this cookbook would be more recommended by Richie. But if The Bear made you want a really good Italian beef sandwich, or made you curious about Chicago's other trademark dishes, this is the cookbook for you. From spinning salad to deep dish pizza to Pullman bread, plus tons of local culinary history, this cookbook will make you feel like you're in the Windy City.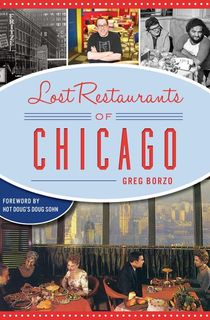 Lost Restaurant of Chicago
Spoiler alert: By the end of the first season of The Bear, The Original Beef of Chicagoland is shuttered, soon to become a new restaurant. While this is a fitting bookend for the show (and perhaps a metaphor for Carmy finally becoming at peace with his brother's death), it's still bittersweet, as is the closing of any beloved restaurant.
Lost Restaurants of Chicago pays tribute to some of Chicago's greatest and most unusual restaurants that defined the city but have since have shuttered their doors, from Charlie Trotters to Trader Vic's to the Blackhawk.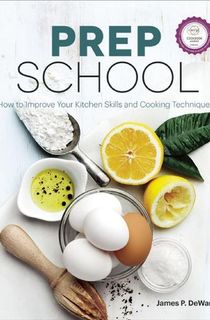 Prep School
Over the course of the first season of The Bear, Carmy takes his brother's restaurant back to basics and runs the joint like a French kitchen. Initially there's resistance, especially from Tina, who doesn't take kindly to learning new methods, especially from people young enough to be her children. But once she gives in, she realizes having a system makes the restaurant a much more pleasant place to be.
A collection from the Chicago Tribune column of the same name, this cookbook puts the focus on technique, from knife skills to kitchen efficiency. It's the perfect gift for any aspiring culinary student—or for anyone who feels stressed at the thought of chopping an onion.
Related: The Best Cookbooks for Beginners, Experts, and Everyone in Between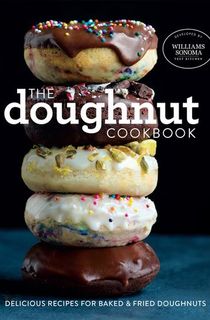 The Doughnut Cookbook
One of the sweetest character arcs in The Bear belongs to Marcus, The Beef's bread maker turned pastry chef. Entranced by the colors and whimsy of the baking world, Marcus becomes focused on one of his childhood favorites: doughnuts.
As Sydney tells Marcus, doughnuts are deceptively difficult to pull off, but don't worry—this cookbook demystifies that process. From yeasted to cake, fried to baked and Old Fashioned to sprinkles, The Doughnut Cookbook covers all the possibilities.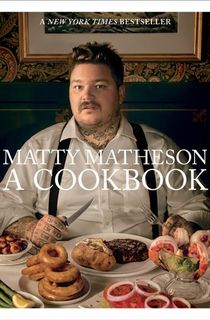 Matty Matheson: A Cookbook
Fans of Vice's YouTube cooking show Munchies will immediately recognize Matty Matheson in the role of Neil, a childhood friend of Carmy and Michael's who regularly shows up to repair whatever just broke in the restaurant.
While Neil expresses an interest in joining the kitchen staff, in real life, Matty Matheson is an extremely accomplished chef and restauranteur. Hailing from New Brunswick and having made his name in the Toronto restaurant scene, his cookbook reflects his larger-than-life personality and style of cooking, from Seafood Chowder and Rappie Pie to Pigtail Tacos.