Cottagecore isn't just an aesthetic. It's a state of mind. And the good news is that it's not hard to find. All you have to do is think of a dress with a sunflower print, the scent of freshly baked bread, getting your hands dirty in the garden whilst tending to your bees and laying out a blanket under a tree to read.
This list features books that will help you get your cottagecore vibe on. There is a little bit of everything including a cookbook, autofiction, tips on yoga, classic Jane Austen and even a primer on how to bring out your inner crafter. If you're ready to live simply by making your own food, getting still to connect with your body, spending time in the sunshine and generally being cozy and resilient at the same time, keep reading.
Little House on the Prairie
She perfected autofiction before it was a thing. I give you Laura Ingalls Wider. She introduces us to her life on said prairie and more in her series of books that appeal to people of all ages. The scenery is grand and beautiful. The challenges range from the mundane to the life threatening. And while this is no traditional action-adventure story, it's still a page turner that has stood the test of time.
The idea of starting a new life in untamed lands resonates to this day. For Laura, farming the land for food, building your own home, healing illness with poultices and tinctures and surviving brutal winters without a radiator wasn't considered quaint or cozy, it was just life in the 1800s. While it's easy to romanticize the experiences, Wilder does a good job of conveying the details of the only life she had ever known in a straightforward manner that highlights the strength of simply being human.
The City Baker's Guide to Country Living
I've always been a sucker for a work of fiction that can weave real life recipes for food (and in particular, baked goods) into its plot. This is such a book and it also manages to invite the reader into restaurants, inns, kitchens and county fairs where this food is featured. The more food, the merrier, I say.
Meet baker Olivia. She has her own reasons to leave city life in Boston behind and seek refuge in the countryside of Vermont. But while hiding from her past, she inadvertently builds herself a very real future in her new town of Guthrie: Her works of food art are getting noticed in the kitchen and her attraction to a local hunk is finding reciprocation. You'll have to read on to see if Olivia goes all in on her new cottagecore way of life and stays in the country or is still just a city girl after all.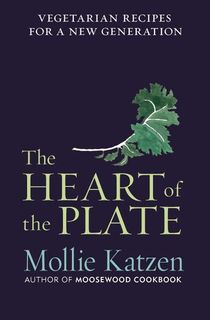 The Heart of the Plate
This book is an absolute must for cottagecore fans. Let's say goodbye to the cardboard boxes of perfectly proportioned food and meals picked out weeks in advance by popular meal delivery services. Instead say hello to the color, texture and variety of whole food out in the world just waiting for you to get creative with in the kitchen.
Katzen taps into cottagecore's love of plants and the ability to grow your own and uses them as the star of her dishes. She has a way of taking comforting dishes and reinventing them in a way that still is cozy but modern including a seasonal autumn lasagna. And make no mistake that these dishes, though meatless, are substantial and filling (think eggplant parmesan burgers). Whether your experience is nil or seasoned, be the star of your own kitchen's cooking show with Katzen's guidance.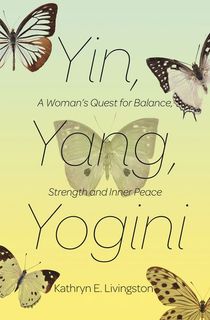 Yin, Yang, Yogini
I like to think cottagecore is really about empowerment. And part of being powerful is making sure that the cottage that you were born in is strong and healthy. Talking a walk or hike can certainly help with this but there is something about yoga that really connects your physical self to your spiritual one.
Here Livingston advocates for taking control of your life with yoga. While yoga has been around for ages, she argues that there really has been no better time to practice it to get away from the chaos that is our modern world. This form of movement is easily adaptable to any body challenges and tends to give back to the yogini not only in more flexibility but in the ability to choose to react to situations thoughtfully instead of reflexively.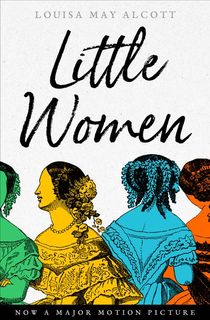 Little Women
There is a reason that this book is a classic and that it has been adapted over and over for television and movies. And just maybe it has to do with the thread of cottagecore throughout that draws modern readers into a story that at its heart is about family and the simple joys of living.
The March family of New England is neither rich nor poor. The sisters lean on each other throughout the trials and tribulations of growing up. They embody persistence in hard times, innovation to deal with challenges and loyalty to the ones they love the most. If you've never met Meg, Jo, Beth or Amy, then there's no time like the present.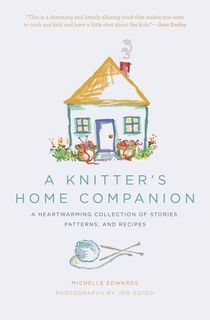 A Knitter's Home Companion
One of the best features of cottagecore is the emphasis on being self-sustainable. Cottagecore is more than just looking pretty, brewing a cup of tea, lounging around and being contemplative. Cottagecore can be about those things if one chooses. But it's the independence and freedom to make that choice that is the point.
Providing for oneself is a superpower. Imagine being able to make yourself or someone you love a warm scarf, hat or blanket. This book offers a glimpse into the world of knitting including but not limited to the actual act of knitting but also what the act gives back in terms of meditation and distraction. Knitting can bring folks from all walks of life together. It can build a community while building confidence.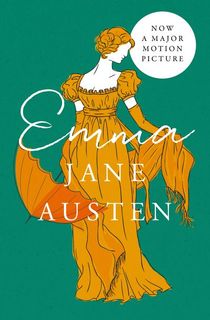 Emma
This novel is not as often referenced as Austen's other works but even without a Mr. Darcy, it should not be dismissed. The Emma of the title is a great example of a heroine of cottagecore.
The reader meets Emma as she dabbles in matchmaking feeling a bit above it all and finding it perhaps a bit too entertaining. That is until she meets a quick wit to match her own and finds herself wanting more out of life than just tolerating her smalltown life. Emma takes a personal journey in this story going from selfish and aloof to empathetic and lovable. Did I mention personal growth is so #cottagecore?
A Cottage Full of Secrets
I hope this one isn't too on the nose but I had to include a selection with cottage in its title. This story is really a good fit as it features two women in a lovely Yorkshire setting figuring out what makes them happy in life and more importantly, that they deserve to have it.
These two women are separated by fifty years in time but they share the same cottage setting where insights won't stay in the shadows. Stella was a young bride in the cottage when life went a different direction than she hoped. Tamzin finds the cottage as an escape from her past and while contemplating her next steps becomes engrossed in Stella's story. Keep reading to see if each woman finds their happily after ever.