There have been quite a few film adaptations of the story of the March sisters, but we'll always be partial to the Little Women book, published in 1868 by Louisa May Alcott. Originally published in two parts, the novel tells the story of the four March sisters: Beautiful and responsible Meg, headstrong and intelligent Jo, sweet Beth, and innocent Amy. Set during the Civil War, the four teenage girls live with their mother Marmee, as their father is serving as a pastor in the war (see more on him in the book March below).
Alcott loosely based Little Women on her own life, and went on to write two sequels: and . Throughout her life, Alcott wrote several other novels (), but none were ever as popular as the family saga she wrote about the March sisters.
Still, Little Women enjoyed more success than most books ever do. The 19th century story still resonates today and more than 150 years later, it continues to be wildly popular and inspire new film adaptations. Whether you've always loved the Little Women book, or you became a fan after hearing about Greta Gerwig's 2019 film (or even after seeing the Katharine Hepburn version, the Winona Ryder version, or the ), these books will satisfy your appetite for stories about sisters, family, and love.
Meg & Jo
As you might have guessed from the title of this novel, Virginia Kantra has reimagined Little Women into a modern tale about the four sisters. Jo thinks she's made all the wrong choices in life. She followed her heart and went to New York, where she's scraping by as a food blogger and prep cook after her career in journalism tanked. Meg, on the other hand, seems to have the life she's always wanted—cute children, a handsome husband, a nice house in a good neighborhood. But she's finding that getting everything she wanted may not be enough.
When the sisters come home for the holidays, they realize what really matters—and how the strength of sisterhood will help them get it.
Related: The Re-Read: Little Women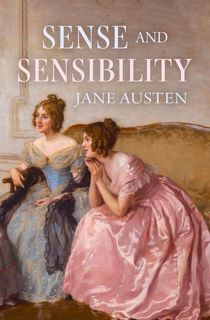 Sense and Sensibility
Classic book? Check. A coming of age novel published in the 1800s? Check. Sisters with different personalities? Check. It's true; Jane Austen's first novel is perfect to read if you're looking for books like Little Women.
Elinor, Marianne and their younger sister Margaret are the Dashwood sisters. The sisters and their recently widowed mother must move out of their childhood home, as their older half-brother, John, has recently inherited the estate after their father's death. Together the family of women rents a modest home, and the girls experience romance, love and heartbreak—and learn that to make it in the world, they'll need both sense and sensibility.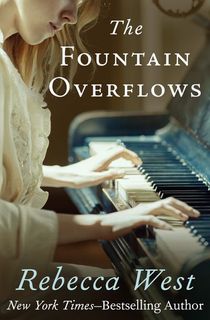 The Fountain Overflows
The Fountain Overflows centers to the Aubreys, a creatively-inclined family that includes a mother, father, twin piano prodigy daughters Mary and Rose, son Richard Quin, and an eldest daughter with musical aspirations of her own—Cordelia.
Though talented, the family seems to have trouble finding harmony with each other, and is constantly teetering on the verge of poverty due to their father's reckless spending habits. Like Little Women, this semi-autobiographical novel deals with the complexities of family relationships.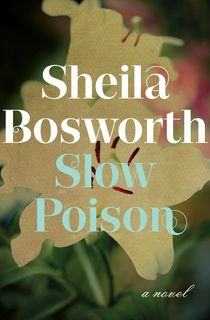 Slow Poison
With New Orleans providing the backdrop for this Southern family saga, author Shelia Bosworth tells the story of the Cades. After receiving word that a family member is ill, Rory Cade flies from New York to her hometown with her former lover/brother-in-law, Johnny Killelea, in tow. During their bumpy flight, the two delve into the events of the 1960s—involving Rory's two sisters, alcoholic father, and now-deceased mother and stepmother—that have shaped the rest of their lives.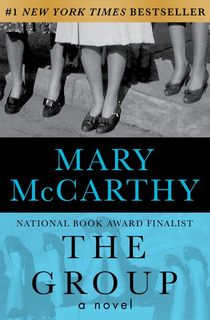 The Group
Imagine the March sisters grew up as upper class girls in America in the 1920s, and you have a sense of what Mary McCarthy's most famous novel is all about. The Group, which later served as inspiration for Candace Bushnell's Sex and the City, takes a look at the lives of eight women who graduated from Vassar in 1933.
Published in the 1960s, the book was considered a scandal (and was even banned in Australia, Italy and Ireland) for its open discussion of breast-feeding, sex and (gasp) birth control. But, rest assured, The Group has a lot more to offer than shock value. At its core, McCarthy's sharp prose and biting commentary tell the story of women who, no matter what else is going on in the world, will always have each other.
Related: Gloria Steinem on the Many Reasons to Read The Group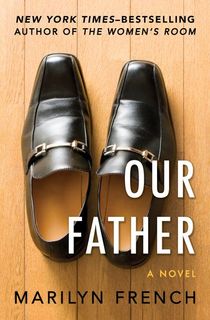 Our Father
Author of The Women's Room, Marilyn French's Our Father deals with a family connected by one thing. Born to different mothers, half sisters Elizabeth, Mary, Alex, and Ronnie have come to a Massachusetts hospital where their father lies on his deathbed. As they reminisce in their different childhoods—full of both joy and pain, they begin to realize a terrible secret holds them together…
Practical Magic
Gillian and Sally grew up as outsiders in their own town—the women in their family had always been blamed for everything that went wrong in the area. And with aunts who seemed to encourage the rumors of witchery, it was impossible to shake their reputations. Eventually, they escaped: one by marriage, one by running away. But their bonds to each other and to their family will bring them back—as if by magic.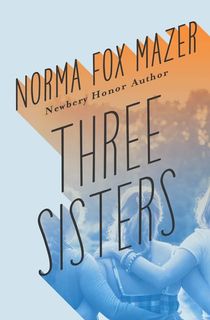 Three Sisters
Karen, the youngest sister of the Freed family, feels left out now that her two older, remarkable sisters—Liz and Tobi—have moved into the real world. As Karen struggles to find her place, she also has to deal with her feelings (or lack thereof) for Davey—who she's pretty confident will always just be her best friend. Worrying that she'll never know the feeling of love, she soon falls head over heels for someone completely off-limits: Liz's boyfriend, Scott.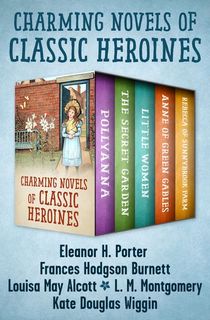 Charming Novels of Classic Heroines
Little House in the Big Woods
Before there was Little House on the Prairie, there was Little House in the Big Woods. Laura Ingalls Wilder tells the story of her family's life in a log cabin near the Big Woods of Wisconsin in 1871. Though their life isn't easy, there's much love shared between Laura, her Ma, and sisters Marry and Carrie. For those who love the close-knit family aspect of Little Women, this book is sure to delight.
Related: The Re-Read: Little House on the Prairie's The Long Winter
March
There's one member of the March family we don't see much of in Little Women, and that's Mr. March. Geraldine Brook's Pulitzer Prize-winning novel is told from Mr. March's point of view when he leaves his family during the Civil War. Mr. March writes letters to his family, but he withholds the true horrors he witnesses both on and off the battlefields. Though not Alcott's words, it's an interesting perspective we don't get to see in the original tale.
The Nightingale
France, 1939. When Vianne kisses her husband goodbye as he heads for the Front, she doesn't believe the Nazis will come into her country, much less her quiet village. But they do, taking her home and forcing her to make impossible decisions to keep herself and her daughter alive. At the same time, Vianne's sister isabelle has joined the Resistance, and risks her life over and over in order to fight back and help save others. A tale of sisters, of hope, and of the women's war during World War II, The Nightingale is heartbreaking, beautiful and riveting.
Three Wishes
Before Big Little Lies, Liane Moriarty penned Three Wishes: A novel about 33-year-old triplets who are each dealing with their own share of joys and sorrows. Lyn thinks she's got it all figured out—creating one big life check list; a startling secret regarding Cat's marriage has just been revealed; and Gemma is desperate for love even though she's ends every relationship before it's really begun. Together, these triplets must navigate their fantastically frustrating 33rd year.
Related: 17 Books Like Big Little Lies
Keep Reading: 10 Foodie Books Featuring Strong Women
This post is sponsored by Open Road Media. Thank you for supporting our partners, who make it possible for Early Bird Books to continue publishing the book stories you love.
Featured photo courtesy of Columbia Pictures.