Where there is dark, let there be light. Light academia is a reaction to dark academia, which is an aesthetic that gained notoriety on platforms like tumblr and TikTok. Dark academia evokes dreary weather, ivy-covered gothic university buildings, turtlenecks, classical music and the novel The Secret History by Donna Tartt. The ideas of dark academia are often pessimistic, with lots of brooding, tragedy, and general melancholy.
While dark academia is associated with moody intellectualism, light academia is a more hygge version. Here the emphasis is on optimistic, hopeful themes with a celebration of relationships and love. This is the world of picnics with fruit and wine, linen dresses, sunlight, travel and a general feeling of coziness and that all is right with the world.
As we venture into the colder, darker months of the year, we could all use some light academia reads to keep gratitude in our hearts and cute woolen mittens on our hands!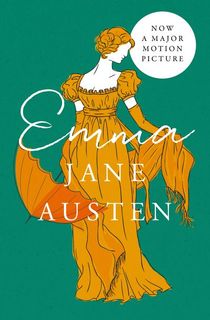 Emma
Light academia and Jane Austen are quite a natural fit. And this particular novel fits the bill especially. A young woman named Emma Woodhouse lives a privileged life in her bucolic village in England. Walking around in empire-waisted dresses and attending the most exclusive parties of the season are leaving Emma a little unsatisfied, and she looks to matchmaking to occupy her time.
The problem is that while she is busy arranging the love lives of others, she isn't really taking their feelings into account at all. In fact, she may actually be the one who would benefit the most from a match worthy of her intelligence and wit.
Related: 11 Books Like Emma, Jane Austen's Romantic Comedy of Errors
Ayesha at Last
Looking for a more 21st century version of light academia? Then look no further. Here is a modern day re-telling of a Jane Austen classic, Pride and Prejudice.
Ayesha is a young Muslim woman living in Toronto with her extended family. She is still finding her own path that involves staying true to her interests while honoring those of her culture.
Will she ever be the poet that she dreams of? Will she be fated to commit to a man she doesn't know in an arranged marriage, rather than follow her heart? This novel highlights the difficult choices that come when one considers self versus community, tradition versus innovation.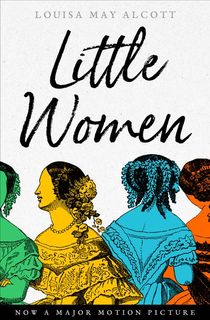 Little Women
Jo, Beth, Meg and Amy. These are the March sisters. They are transitioning from girls into what their mother, Marmie, calls her "little women." Their father is away fighting in the Civil War and their mother is helping out in the community, leaving them to explore the idyllic New England countryside and wonder about their new neighbor Laurie, a wealthy and mysterious young man living in the mansion beside their modest home.
Light academics will enjoy the changing of the seasons and many outdoor activities like skating on the icy river, travels to Europe and themes of friendship and female heroines that make this book beloved among generations of little women.
This Close to Okay
So, a book that starts off with an attempt to jump off a bridge may not seem light, right? But here's the thing. This event bonds two strangers over a fateful weekend and the reader gets a first-row seat to the life-changing consequences of their time together.
Tallie happens to be a psychologist who feels compelled to help the troubled Emmett, whom she literally talks off a ledge and into her car. They get to know each other over rainy nights, cups of coffee, homemade meals and even a Halloween costume party. What could be more light academia than that?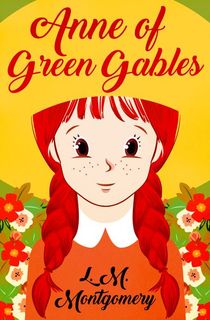 Anne of Green Gables
Three words. Prince Edward Island. This is the new home of Anne Shirley, the orphan summoned by two elderly siblings, the Cuthberts, to help them maintain their homestead, Green Gables. The problem is they asked for a boy and Anne must win them over before she is sent away.
She immediately falls for the beautiful countryside (hello, cottagecore) and potential for adventure that her new setting might afford her. Anne also cannot help but speak what she is feeling (and she has a lot of feelings). This tale has been well-loved over the years, likely due to its portrayal of humans at their most vulnerable and the idea that platonic love among friends, and family (whether by blood or choice) can be just as powerful as any romance.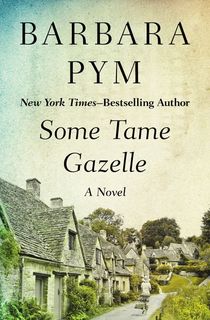 Some Tame Gazelle
Many of the tales in the light academia realm have a theme of everyday life that is thrown into disarray by someone or some event. This Pym novel plays with this idea as well with a pair of sisters, Harriet and Belinda Bede, who have been living for some decades in a steady and predictable routine. Enter two gentlemen, Mr. Mold and Bishop Grote, to disrupt the status quo.
The sisters are modeled after Pym and her own sister, and they are quite observant about the goings on in their quaint English village. For those who like their cozy mixed with a bit of satire, this is the novel for you.
Related: 10 Delightful Barbara Pym Books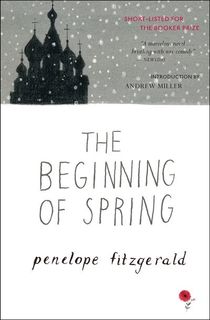 The Beginning of Spring
Frank Reid was raised in Moscow after his English parents moved there to start a print shop, and this is where we find him as an adult, husband and father in 1913. Unfortunately, his wife has left him for England and though she tried to take their three children with her, they ultimately stay back with their father.
Now, Frank must raise the kids on his own while navigating his business and the undercurrent of change that will occur in Moscow, and soon, the world. The depictions of winter in Moscow will particularly appeal to light academics to the point that you may want to read this one by a fire with a sherpa blanket and hot toddy.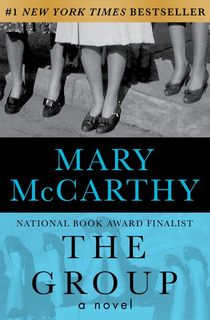 The Group
Truth be told, one could argue that this novel should also be shelved as Dark Academia. However, female friendships are a big focus of Light Academia, and they are certainly showcased in this novel of eight women who met at Vassar and go on to navigate the world of #adulting in the 1930s. The friends find themselves splintering into smaller groups or even apart from "the group" altogether.
They experience traveling, working, love and grief. But it is the loss of one of their members that draws them back together again, if only for a moment, to be the group that they had once been before life got so complicated.
A Cuban Girl's Guide to Tea and Tomorrow
I mean, this novel is a Reese's YA book club pick and has tea in the title. Can it get more obvious that this is going to be another great addition to light academia? Lila just graduated from high school and she had everything figured out, or so she thought. Unfortunately, her dear abuela passed and Lila had always thought they would run the family panaderia together.
In addition, Lila's boyfriend breaks up with her and her BFF ditches her for her own dreams. To cheer her up, Lila's parents suggest a change of scenery for three months. And so she finds herself transported from sunny Miami to dreary Winchester, England. She isn't keen on the idea but soon finds the kitchen of her extended family's bed and breakfast to be a solace, as well as the company of the son of a teashop owner.
Readers are treated to some tasty recipes as they see Lila learning the lesson of loving the ones you're with and what truly makes a good cuppa.