Being a kid is tough, being a teen is tougher, and being an adult is perhaps the toughest of all. But getting through life's difficult times—and remembering the past—isn't quite so bad when you have a friend at your side (who is preferably offering dessert and The Golden Girls boxed set).
Whether you still keep in touch with your middle school lunch buddies or you've just found a pal at the office happy hour, these 12 books pay tribute to the crazy roller coaster rides we take with the families we choose.
Summer Friends
Delphine is nine-years old when she meets Maggie Weldon, whose cosmopolitan je ne sais quoi couldn't be more different than her own tomboy flair. They become fast friends despite their differences, growing from young girls to young women before adulthood drives a wedge between them. Both set off on divergent paths—Maggie to marriage and a lucrative career; Delphine, to her family and a quiet independence—until their reunion twenty years later. And after so much time apart, they must reconcile with the women they've become and rekindle the bond between the girls they once were. Summer Friends rings with the rosy nostalgia of old friends and old times, making it the perfect read for the sunny days ahead.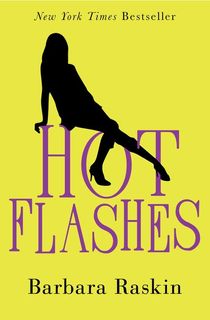 Hot Flashes
Diana, Elaine, Joanne, and Sukie have always been spirited women, but middle-age has swapped their inner fires for old regrets, fading friendships—and unbearable hot flashes. The group is finally brought together by Sukie's funeral, where they rehash their messy divorces and glamorous careers before finding their late friend's journal.
The discovery leads them down a revelatory path into Sukie's troubled life, and compels each woman to reflect on the choices they've made since girlhood. At times hilarious and poignant, Barbara Raskin's landmark novel is "a surprisingly jaunty trek through drugs, divorce, diets, drink, leftist politics, sex, stretch marks, station wagons, and wasted talents" (Los Angeles Times).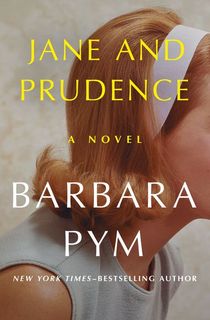 Jane and Prudence
We've all had friends with horrible dating histories, just as we've all been pals with well-intentioned meddlers. The protagonists in Jane and Prudence fit both molds. Jane, an eccentric and married 40-something, decides to play matchmaker for her younger, unlucky-in-love bestie, Pru.
But while Jane strings her cupid's bow, Pru wrestles with her growing (and entirely NSFW) feelings for her boss. Often referred to as "the thinking woman's romance writer," Barbara Pym's funny and searing novel about life, love, and friendship (as most of her novels are) will be a new favorite for Jane Austen fans.
Now You Know
Libba Charles is the brash New Yorker to Frances' proper Southern gal, and their college friendship has withstood over four decades—and now, even death. Though Libba has achieved literary stardom, she doesn't exactly have her life together, and so Frances' dying wish is to have someone watching her back.
Bound by their promise to their mother, Frances' grown daughters join Libba on a mountain sojourn…And three weeks in such close quarters reveals 46 years of secrets—and more about Libba and their mother than they were ever prepared to learn.
The Group
Now that college has come to an end, 8 best friends—known as "The Group" among Vassar's student body—must bid their farewells. In the years that follow, each of them experiences her own joys and triumphs, mistakes and failures, before reuniting to grieve a sudden tragedy.
The Group's unflinching look at controversial women's issues like birth control and sexuality made it something of a phenomenon back in 1963, where it spent two years on The New York Times bestseller list. "Juicy shocking, witty, and … continually brilliant," it's like the historical equivalent of HBO's Girls (Cosmopolitan).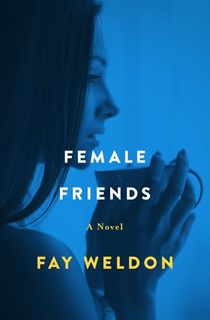 Female Friends
Much has changed since Marjorie, Chloe, and Grace were girls in 1940's London. Marjorie hides behind her high-powered career instead of facing the demons of her past. Chloe is stuck in a toxic relationship, and Grace, newly widowed, has dived headlong into the arms of a younger man.
Fay Weldon doesn't shy away from the uglier sides of friendship—it isn't always fun-loving, gossipy lunches—or what it's like to be a woman in a patriarchal society. But no matter what, the three friends know, that when push comes to shove, they can lean on each other for support.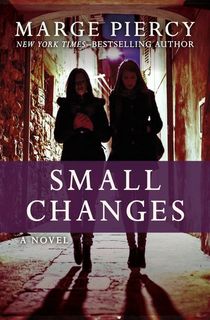 Small Changes
Small Changes "speaks to the totality of a woman's experience" during the rise of second-wave feminism, as its protagonists, Beth and Miriam, navigate womanhood during the 1970's (Washington Post). Reeling from failed marriages and dashed careers, the pair become outspoken activists, protesting the Vietnam War and championing women's rights.
What results is more than an exploration of female bonds, but of femaleness itself. Like her novel Woman on the Edge of Time or her poem "Barbie Doll," Small Changes crackles with Marge Piercy's strong feminist voice to ultimately pose questions about marriage, sexuality, and the true differences between men and women.
The Interestings
"The Interestings" were bright, young things when they first met as teengaers at a performing arts camp. Fast forward several years, and they've come to realize that their so-called "specialness" hasn't carried over into adulthood. Only two have made it big since their art camp days, while the others have given up their dreams for more practical careers.
Meg Wolitzer's New York Times bestseller spans 40 years of friendship—touching on modern history like the AIDs epidemic and 9/11—as it explores the roles of money, power, and envy in our dearest relationships.
A Little Life
Don't let the page count discourage you! Hanya Yanagihara's Man Booker Prize finalist was voted one of the best books of 2016 by The New York Times, The Washington Post, and more. It's little wonder—no book in recent memory has captured the beauty of brotherly bonds quite like the story of Jude, Willem, JB, and Malcolm. Their struggles with sexuality, race, addiction, and personal trauma is an ode to the redemptive powers of love and "a wrenching portrait of the enduring grace of friendship" (NPR).
A Thousand Splendid Suns
In his bestselling follow-up to The Kite Runner, Khaled Hosseini "shows us the interior lives of the anonymous women" in war-torn Afghanistan (USA Today). Among them, are Miriam and Laila, whose unexpected but unique bond is a source of strength amidst constant danger.
As it unfolds, A Thousand Splendid Suns becomes a multi-generational story of sacrifice and friendship anchored by two stunning female characters whose love survives impossible odds.
Sula
Sula and Nel grew up in a small Ohio town, poor but dreaming of brighter days. Though they shared everything as children, their lives run different courses when Sula manages to escape their struggling black community, "The Bottom", for big-city life. By the time Sula returns, she's become an outsider, scorned for her independence by everyone she's ever known—even Nel.
Toni Morrison's "extravagantly beautiful" novel portrays the evolution of Sula and Nel's community over the course of 40 years and charts their friendship against the backdrop of family, race, and social class (The New York Times).