We're always on the hunt for a riveting new read. And while there's no shortage of killer tales to be found stateside, sometimes you want to crack open a case set on the other side of the Atlantic. That's why we rounded up nine of our favorite mysteries and detective books by acclaimed authors from across the pond.
These action-packed thrillers and award-winning mysteries are sure to sweep you away this summer, from a journey into Scotland's dark side with Ian Rankin's Inspector Rebus to a gripping new tale of international suspense by Swedish author Joakim Zander. Get your ticket and dive in, sleuth!
The Friend
Swedish author Joakim Zander thrilled readers the world over with The Swimmer, his blockbuster espionage debut hailed by Kirkus as a "compulsively readable page-turner with unexpected heart." Now, he's set to deliver another intricate tale to stateside readers with The Friend. Jacob Seger arrives in Beirut to begin his internship at the Swedish embassy and launch what he hopes will be a successful career in international politics. He soon meets and falls for the handsome and beguiling Yassim, who claims he's a war photographer but may have secrets to hide. Meanwhile, Klara Walldeen, the tough heroine from Zander's previous novels, returns to the Stockholm archipelago to bury her grandfather. But when her friend Gabi is arrested under suspicion of terrorist activity, Walldeen fights to clear Gabi's name. Her search for the truth exposes a web of deception that stretches from Lebanon to Sweden and a looming terrorist attack that must be stopped. Masterfully crafted, readers won't be able to put down this "compelling, timely, and character-centered thriller" (Booklist).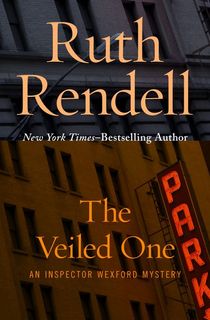 The Veiled One
Ruth Rendell is the multiple award-winning master of the psychological mystery. She wrote 24 of her celebrated Chief Inspector Wexford detective books, set in the fictional Sussex town of Kingsmarkham. The Veiled One, the fourteenth in the series, puts an incendiary spin on the series. An elderly woman is garroted in a Kingsmarkham shopping mall parking garage, her body veiled in a velvet shroud. Wexford is about to begin his investigation—when a politically motivated car bombing targeting his daughter puts the inspector in the hospital. Now it's up to Wexford's partner to crack both cases and stop the shopping mall killer from striking again.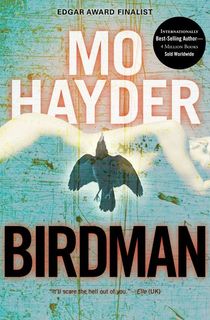 Birdman
Fans of dark and visceral thrillers should certainly check out Mo Hayder. The Edgar Award-winning English author, dubbed the "maestro of the sinister" by the New York Daily News, is known for her unflinching thrillers, earning comparisons to Red Dragon author Thomas Harris. Birdman, Hayder's "graphic, disturbing, [and] splendidly readable" debut (Kirkus), introduces us to Detective Inspector Jack Caffery. Caffery's the new lead inspector of London's murder squad. His first assignment takes him to London's Millennium Dome, where a young woman has been murdered and mutilated beyond recognition. Soon, additional bodies surface, each bearing the gruesome signature of a ritualistic killer.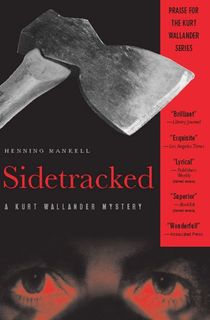 Sidetracked
Swedish author Henning Mankell crafted one of Nordic noir's most iconic lead investigators in the form of the brooding and brilliant Kurt Wallander. Sidetracked, Mankell's fifth Wallander mystery, won the UK Crime Writers' Association's Gold Dagger for best crime novel in 2001. Wallander's dream of a vacation is dashed when he's confronted by two brutal deaths: the self-immolation suicide of an unknown woman and the axe slaying of the retired Swedish minister of justice. It's not long before the axe killer strikes again (and again), scalping each victim to collect a grisly trophy. Wallander must sort through the clues and piece together the puzzle to crack this ghastly case.
Related: 9 Mystery and Thriller Books by International Authors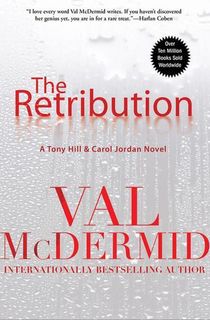 The Retribution
Bestselling Scottish author Val McDermid is the Tartan noir titan behind a number of rich and suspenseful crime sagas. She is perhaps best known stateside for her high-octane crime thrillers that feature psychologist Dr. Tony Hill and detective Carol Jordan. The Retribution is the seventh in the series. In it, the crime-fighting pair face down a chilling figure from their past: Jacko Vance. Hill and Jordan put away the twisted killer many years ago. But now Vance has escaped from prison—and he's out for vengeance.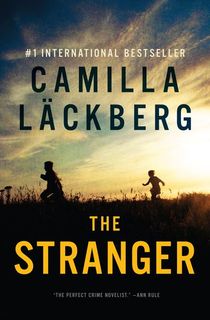 The Stranger
Celebrated Swedish crime writer Camilla Lackberg (The Ice Princess, The Stone Cutter) is known for her cinematic psychological thrillers set along the west coast of Sweden that follow the crime-solving duo of Detective Patrik Hedstrom and writer Erica Falck. The Stranger, also published as The Gallows Bird, is the fourth in Lackberg's series. The winter calm of Hedstrom's and Falck's quiet village is shattered by the arrival of a reality TV show crew. Tensions with locals flare as the cameras roll. But then one of the show's participants turns up dead, and a real-life murder mystery plays out on national TV. Hedstrom and Falck spring into action, and soon uncover an intricate mystery that stretches across Sweden.
Cover Her Face
In the world of crime fiction, P.D. James is the "undisputed grande dame of the modern mystery" (Boston Globe). The influential author has penned a number of deftly plotted detective books, many of which have been adapted for film and TV. Cover Her Face, published in 1962, kicks off her successful detective Adam Dalgliesh series. It follows the poetry-loving Scotland Yard detective as he investigates the mysterious murder of an ambitious housemaid named Sally Jupp—and the layer of secrecy surrounding her slaying.
The Likeness
American-Irish author Tana French first burst onto the scene in 2007 with In the Woods, her award-winning debut and the first in the author's Dublin Murder Squad series. Twelve years—and six more acclaimed novels—later, she remains one of our most electrifying contemporary mystery writers. The Likeness is the second in French's Dublin Murder Squad series. It follows detective Cassie Maddox as she investigates a truly uncanny case: the murder of her double. To solve the slaying, Maddox goes undercover—posing as the doppelgänger victim.
Knots and Crosses
Multi-award winning Scottish author Ian Rankin plunges into Scotland's dark side with his successful Inspector Rebus detective books, delivering "a superbly drawn character" in Rebus "matched by the edgy authenticity of the Scottish locale and dialogue" (The Times). Knots and Crosses, published in 1987, kicks off the series. A killer prowls the streets of Edinburgh, claiming multiple lives. The troubled Inspector Rebus must keep his personal demons at bay as he searches for answers, but soon realizes that he's bound to the perp by blood-soaked episodes from his past.
This post is sponsored by HarperCollins. Thank you for supporting our partners, who make it possible for Early Bird Books to continue publishing the book stories you love.