Día de los Muertos is a traditional holiday in Mexico and other Latin American countries. It's recently picked up in popularity in the States, but if you only think of this day as an offshoot of Halloween with colorful skulls, then it's time to get the story straight.
The tradition dates back to the Aztecs and has been celebrated widely in Mexico as a way for the living to keep the memories of the dead alive. The celebration has parallels to All Saint's Day from the Christian church and Europe in its honoring of loved ones who have passed and recognizing the connection that the living and dead will always have. Día de los Muertos is celebrated on November 1st and 2nd. Some schools are even closed to allow for families to fully prepare for and commemorate the day.
But don't think that it's a somber affair—not at all! This celebration includes lots of foods (especially the favorites of those being celebrated), parades, sugar skulls called calaveras, decorating with bright colors and marigolds known as cempazúchitl, and creating alters called ofrendas. Want to get in the spirit? From children's books to novels and even a cookbook, each of the below books can help you get started.
El Festival de las Calaveras/The Festival of Bones
This bilingual children's book by a celebrated Mexico City artist is a fantastic way to learn about the holiday while being delightfully entertained along the way. Join a crew of skeletons as they introduce you by way of clever illustrations and verse in both Spanish and English to just how the celebration looks and feels, and what you can do to join in too!
Ghosts
This may be a graphic novel, but it's not just a book of comics for kids. Telgemaier takes on the fact that kids are much more perceptive than we give them credit for and do worry about such things as illness and death.
Poignantly told through the story of two sisters, one with a chronic and life-threatening condition, the reader is introduced to the approach that the Day of the Dead takes to death: It is not an end but merely another space to occupy, especially if that is in the heart of the ones you love the most.
The Day of the Dead in the USA
This nonfiction book is a great place to understand the beginnings of how the holiday took off in the U.S. and spoiler alert, it wasn't by chance. Learn how the Latinx community introduced fellow Americans to this beautiful series of rituals that honor the dead and keep them present in our lives.
The embracing of the Day of the Dead in the States is also chronicled by Marchi as an instrument to bring folks from different backgrounds together and educate each other about different cultures, religions and even politics.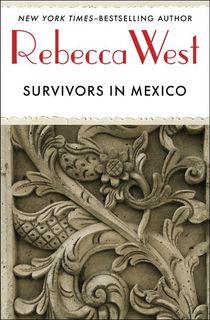 Survivors in Mexico
This is a travelogue on culture and history in Mexico. Get ready to go on an excursion across Mexico's past and present. Learn the influences of indigenous people and explorers from abroad. Look at art from Frida Kahlo to Diego Rivera and beyond. Understand the variation of and roles that religions play across the land.
Going deeper into the country where the holiday was born will give that much more of an appreciation of how and why it is celebrated.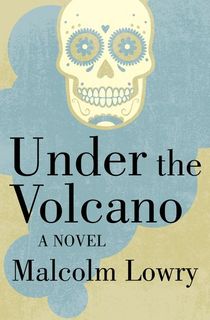 Under the Volcano
This is a fictional tale of a British man living in a Mexican town on the Day of the Dead in 1938. The book uses the device of twelve chapters to represent the twelve hours of that day. Remembering the dead obviously brings up thoughts of one's own mortality and the main character of the story is facing down his own alcoholism while living in the town of Quauhnahuac, which quite literally is under a volcano that could erupt at any time.
Things come to a dramatic head when his wife returns after a year of separation on this particular day. This is a story loosely based on the author's own life but also with nods to Faust.
Mexican Gothic
Want to get into a dark and moody drama set in 1950s Mexico? This is the book for you. Noemi is summoned by her newly married cousin to a menacing mansion called High Place in an isolated region of the country. Noemi will leave her gowns and cocktail parties behind to "rescue" her cousin from the "doom" that permeates High Place and the family that inhabits it.
Will Noemi be able to unlock the root of the evil or succumb to it herself? Read it before it becomes a blockbuster hit series on Hulu.
Related: 10 Modern and Classic Gothic Horror Novels to Get You in a Spooky Mood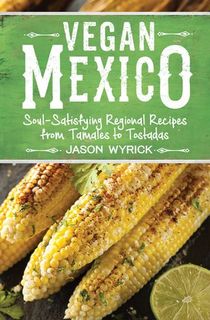 Vegan Mexico
What better way to get to know a place, culture or holiday than through its food? This book takes you on a tour of Mexico and its diverse cuisine including regional foods and how they came to be a part of the country's traditional fare.
If you think you know all there is to know about Mexican dishes, or vegan food for that matter, think again! Wyrick goes above and beyond not only in the history behind his recipes but also in making the recipes accessible by suggesting ingredients (and back up ingredients) as well as the instruments to use to prepare them.
No need to be intimidated by the V word as this book has been noted for the emphasis on a plant-based diet without the judgement. Try these recipes out for an authentic spread for your celebration including flan with apricot preserves and about eleven tamales recipes!