Summer is rapidly approaching, which means it's time to pick up a new book to enjoy on the beach, in a grassy field, or wherever your adventures take you. Our editors and staff members have recommended some of their favorite books, and they're here to share. From classic must-reads to lesser-known contemporary gems, these books will keep you turning the page as longer days approach.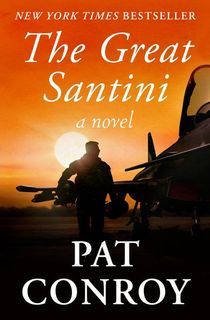 The Great Santini
"I've always been a huge fan of this author, and this book is likely my favorite. Conroy takes his time crafting this rich, epic story about a Southern family whose secrets explode, leaving a path of destruction that is hard to forget. If you are only familiar with the film, you must read this book." - Gregg F., Director of Marketing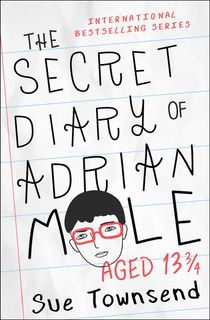 The Secret Diary of Adrian Mole, Aged 13 3/4
"This novel is a must-read for anyone who hated being 14. Written by one of our greatest comic writers, this is the diary of a troubled British teenager growing up in Britain in the 80s. It became a huge phenomenon in the UK, and will make you scream with laughter – it's funny, irreverent, outrageous and yet utterly human." - Charlotte G., Strategic Advisor/Acquisitions Editor, UK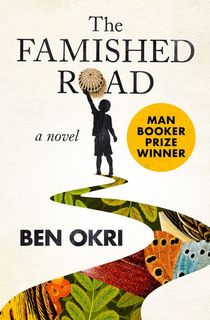 The Famished Road
"This quickly became one of my all-time favorite books. Being a big fan of García Marquez's work, I'm always drawn to stories that reveal the subtle magic that exists in the world. This book does that and so much more, as we follow the life of Azaro, a spirit child from an African village and the mischievous spirits who constantly harass him." - Mauricio D., Art Director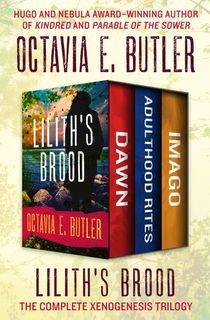 Lilith's Brood
"Mind-bending, challenging, and totally engrossing—exactly the elements I love about science fiction. Butler imagines a future in which humanity nearly destroys itself through nuclear warfare, only to be saved by an alien species. The catch? They want payment…and that might forever change what it means to be human. Weird? Yes. Amazing? Absolutely." - Daniel O., Marketing Coordinator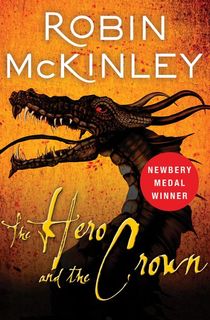 The Hero and the Crown
"As someone who almost exclusively reads long fantasy series, I can say that this book delivers the character development I love, sans the time commitment. McKinley's descriptions of the heroine's hardships are vivid and realistic, without being long-winded...and reading about a horse is rarely so enjoyable (looking at you, Robert Jordan)." - Amanda S., Designer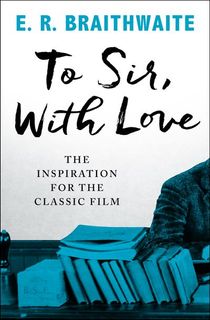 To Sir, With Love
"Everyone knows the movie and Sidney Poitier's brilliant performance but this story resonates so much more on page. I find myself revisiting it from time to time, and remain in awe of its powerful message, which is just as strong more than 50 years after its original release." - Mary, CMO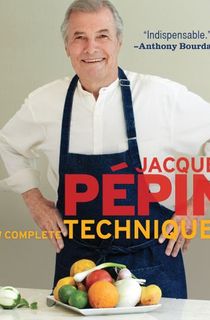 Jacques Pépin New Complete Techniques
"Jacques Pépin is the most inspiring culinary teacher that I've never had the pleasure of meeting in person. But he has carefully instructed me on proper knife techniques, preparing sauces and stocks, and even the best way to tie a chicken—all through his classic book of French cooking techniques." - Jennifer J., VP, Editorial Director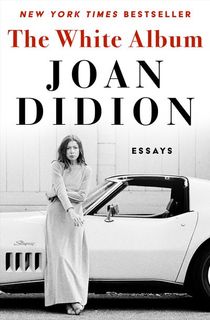 The White Album
"My favorite of Joan Didion's books, this collection of essays touches on L.A. in the '60s, the Black Panther Party, a Doors recording session, California politics, second-wave feminism, the design of shopping malls, and so on. There's something about California during that era that is so fascinating to me, and Didion's spare and elegant prose style makes it all the more compelling." - Sarah J., Director, Marketing Analytics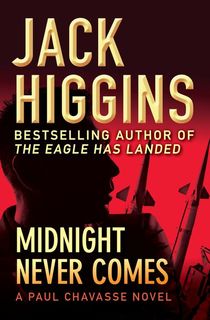 Midnight Never Comes
"I've been a fan of Higgins's espionage stories since I saw The Eagle Has Landed. Midnight Never Comes is another of his gems. It's about a psychologically damaged British spy who tries to get his mojo back by training with a martial arts master to take on ruthless Russian agents. Higgins once served along the East German border, and the authenticity comes through loud and clear." - Paul S., CEO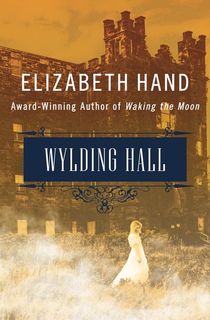 Wylding Hall
"This short novel, winner of the Shirley Jackson Award, left indelibly creepy images on my mind. A lead guitarist from a British acid-folk band vanishes during a summer at an isolated English house. Years later, his bandmates try to figure out what happened by carefully putting the pieces together." - Betsy M., Strategic Advisor, SF/F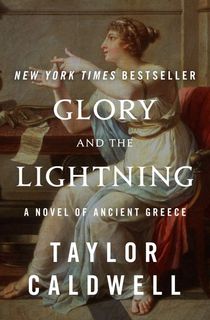 Glory and the Lightning
"As a fan of historical fiction, I devoured all of Caldwell's work. She paints such a vivid picture with her unique style, you cannot help but get swept up in the story. This is the book I recommend the most—for the characters, the setting and the story." - Sonia S., Email Marketing Manager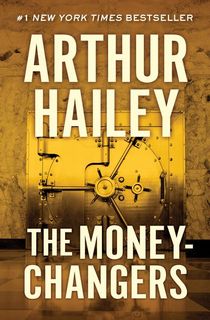 The Moneychangers
"Arthur Hailey has a way of introducing the reader to a world they probably know little about. This book, which focuses on the greed and ambition within the banking industry, is another in a long line of page turners that I could not put down." - Paul S., CEO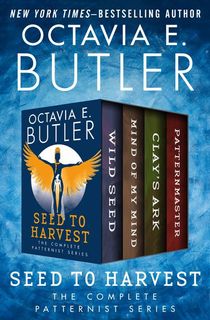 Seed to Harvest
"The Seed to Harvest collection—or the Patternist series—was my introduction to Octavia Butler's work. After only the first few chapters of Wild Seed, I knew I would be a fan for life. In this series, Butler crafted a fantasy world through a historical-cultural lens that is not often viewed, taking you on a journey throughout time—with stops as far back as ancient Egypt, and as far forward as the early 2020s. The series is a must for any true lover of science-fiction and fantasy." - Quiera H., Associate, Business Development Operations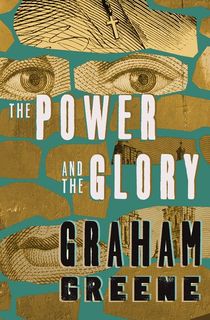 The Power and the Glory
"The Power and the Glory is a fascinating story of faith and redemption. Graham Greene's extensive travels to Mexico during the 1930s are evident in his complex characters and descriptions of a turbulent time and place. You'll reflect on the powerful journey of the conflicted "whisky priest" long after you've finished reading!" - Megan B., Senior Production Editor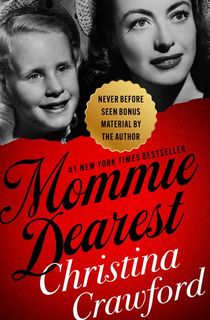 Mommie Dearest
"Mommie Dearest is a fascinating and moving memoir by Christina Crawford, daughter of movie star Joan Crawford. Christina exposes the abuse inflicted upon her by Joan, abuse that was hidden behind the veneer of a seemingly perfect Hollywood family. Mommie Dearest ignited the conversation of child abuse in America and is a testament to the way books can lead to social change." - Jake A., Assistant Editor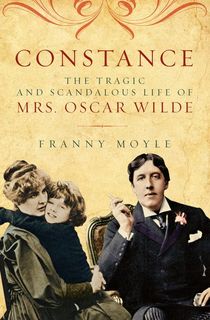 Constance
"Admittedly, I didn't know a lot about Constance Wilde before reading this book. However, Franny Moyle provides a fascinating account of a woman with a passion for great literary work, women's rights, and family. And while Constance endured a great deal of suffering with Oscar's very public downfall, she is ultimately an amazing example of a person who persevered and built a new life for herself. I can't recommend this book enough." - Aditya O., Customer Acquisitions Manager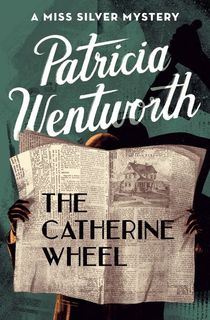 The Catherine Wheel
"I first started reading the Miss Silver mysteries in college. My mom, the avid mystery reader, would have a pile of mysteries waiting for me when I returned home for breaks. My favorite was Patricia Wentworth's governess-turned-sleuth, whose passion for knitting disguised her subtle brilliance. In The Catherine Wheel, the suspicious characters draw you into their post-war England. She touches on class, romance, and of course—murder. And then Miss Silver creates calm out of dangerous chaos and the world around suddenly feels safe again." - Eleanor M., Copywriter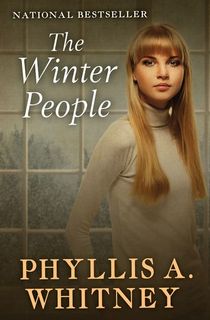 The Winter People
"If you're looking for a quick read with a modern element of Crimson Peak then The Winter People is for you. Girl meets boy at art gallery. Boy proposes and girl says yes. Girl and boy move to his winter house in the middle of nowhere and meet his never before mentioned twin sister. Nothing is at it seems…" - Amanda Y., Senior Producer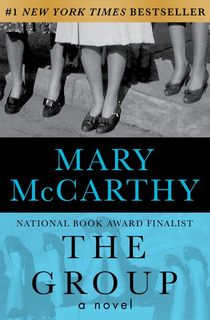 The Group
"I read Mary McCarthy's bestselling, stunning, and comic novel about the lives of eight Vassar graduates circa 1933 for the first time while I was running a bookshop in Montreal. For the next few years, I hand sold the paperback to nearly every customer who walked through the door. The story is that good and its themes of love and sex, marriage and motherhood, tradition and modernity, are universal. I'm still chatting this novel up to anyone who'll listen." - Philip R., VP, Editorial Director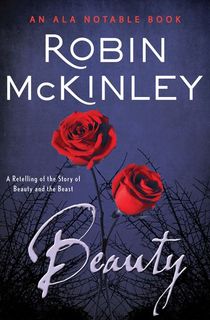 Beauty
"I've always loved retellings, especially fairytale retellings, and Robin McKinley's spin on Beauty and the Beast is certainly one of the best. Beauty is a selfless, strong female character and McKinley's world building is fantastic." - Sarah M., Managing Editor, Books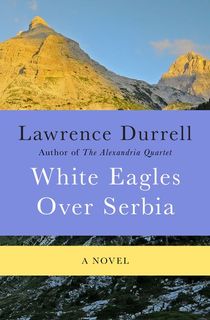 White Eagles Over Serbia
"Durrell tried his hand at a serious spy novel, and succeeded. It's an engrossing tale of espionage, but also features beautiful descriptions of the Balkan landscape. Influenced by the author's time spent as a diplomat in the former Yugoslavia, it really takes you back in time." - Harry K., Marketing Coordinator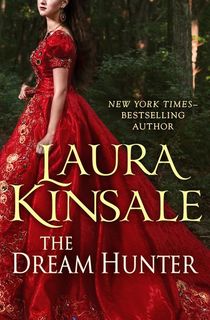 The Dream Hunter
"I've always had a soft spot for historical romances where the heroine has to disguise herself as a man. I picked up The Dream Hunter because I knew it played into one of my favorite romance tropes, but I wasn't prepared for how vivid and sensuous this story of intercontinental adventure and taboo longing turned out to be! It's lush, surprising, and full of barely-suppressed passion. Prepare to read late into the night." - Carolyn C., Senior Editor, The Portalist & A Love So True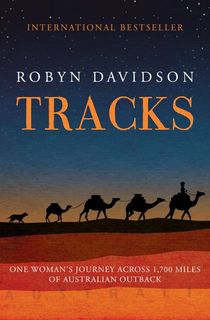 Tracks
"Before Cheryl Strayed, there was Robyn Davidson. In 1977, Davidson set off on a 1,700-mile trek across the Australian Outback with her dog and four camels. Tracks is the true story of her incredible journey—you simply must read it to believe it! And after you do, check out the movie with Mia Wasikowska and Adam Driver!" - Nicole P., VP & Executive Managing Editor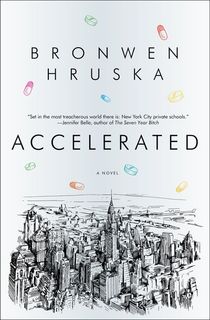 Accelerated
"A keenly observed contemporary novel of New York and single parenthood that will make you laugh out loud and shake your head in fond recognition. Hruska's writing resonates; you know these people. I loved every moment I spent with them." - Jon F., SVP & Publisher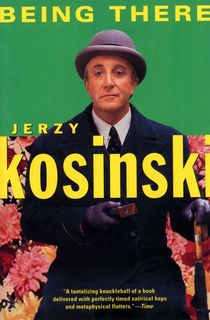 Being There
"In a U.S. where we're endlessly bombarded by the bad behavior of many in Washington, this novel comes as a refreshing change. Chauncey "Chance" Gardner, sheltered from the world his entire life, becomes a sounding board at the highest levels of national power because his honest words are accepted as profound wisdom. True, it's a cutting satire on societal expectations and norms—but sometimes all we can do is laugh, right?" - Betsy M., Strategic Advisor, Science Fiction and Fantasy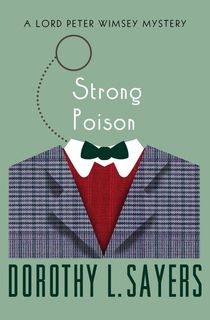 Strong Poison
"Dorothy L. Sayers is justly beloved for her famous detective, Lord Peter Wimsey. But Harriet Vane, his friend, assistant, confidante, and eventual wife is where the charm of the Lord Peter Wimsey series lies for me. Strong Poison, which features Harriet's first appearance, is one of Sayers' best, both for its mystery and the witty repartee between Harriet and Lord Peter." - Kate P., Associate Editor
This post is sponsored by Open Road Media. Thank you for supporting our partners, who make it possible for Early Bird Books to continue publishing the book stories you love.
KEEP SCROLLING FOR MORE BOOK STORIES