On November 30, 2018, George Herbert Walker Bush, the 41st president of the United States, passed away at his home in Houston, Texas. He was 94 years old—dying less than eight months after the passing of his wife of 73 years, Barbara Bush.
George H.W. Bush served as president from 1989 to 1993, following eight years in the White House as vice president to Ronald Regan. Bush's presidency capped a remarkable career in public service and American politics—and despite losing his bid for reelection to Bill Clinton in the 1992 presidential election, Bush is often viewed as one of America's most successful one-term presidents.
From his service as a young Navy pilot during World War II and early years as a Texas congressman, to his ascent to the White House and founding of the Bush political dynasty, George H.W. Bush leaves behind a rich and complex history. The books below, from in-depth political reportage to George H.W. Bush's own collected letters, examine the political life and times of the man known as 41.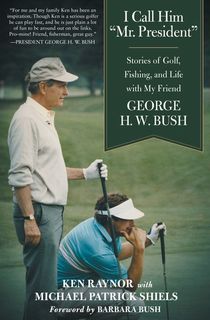 I Call Him "Mr. President"
Raynor, the head professional at Cape Arundel Golf Club in Kennebunkport, Maine, reflects on his close relationship with George H.W. Bush and the life lessons he learned from 41. After befriending Bush at the seaside Maine town, Raynor soon found himself joining the president on a number of outdoor adventures—from fishing trips in Newfoundland to quiet mornings on the links. Along the way, Raynor crossed paths with an impressive cast of world leaders, former presidents, and celebrities. Yet, he remembers most fondly the quiet moments he had with Bush, and their friendship founded on a shared love of the outdoors.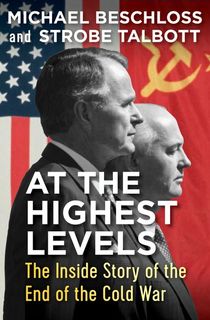 At the Highest Levels
George H.W. Bush's presidency is defined by the fall of the Berlin Wall and the collapse of the Soviet Union. Here, journalists Beschloss and Talbott deliver an insider's account of the delicate coalition forged between President Bush and Soviet Premier Mikhail Gorbachev, and how the two leaders successfully navigated deep-rooted political animosities between superpowers to end the Cold War nuclear arms race.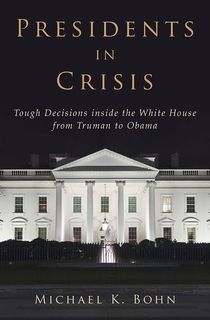 Presidents in Crisis
Bohn, director of the White House Situation Room under President Ronald Reagan, examines how seventeen different presidents—from Truman to Obama—responded to a crisis of profound proportions. Delivered in rapid-fire prose that expresses the dire stakes of each scenario, Bohn's book is a treat for political junkies hungry for an insider's glimpse of how the White House operates during crisis mode. Of particular relevance to this list is chapter 9—which discusses George H.W. Bush and the Persian Gulf War—and the preceding chapter on Ronald Regan.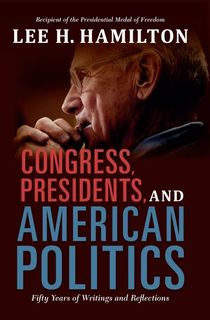 Congress, Presidents, and American Politics
Soon after joining Congress in 1965, U.S. Representative from southern Indiana Lee H. Hamilton began documenting his experiences in Washington and recording the triumphs, defeats, and missteps he witnessed with each passing president. Thankfully, he continued writing, right up to the present day. Broken out by presidency, from the Johnson years to the Obama years, Congress, Presidents, and American Politics collects Hamilton's superb commentaries on contemporary American politics: from the Great Society to the Persian Gulf War under President Bush.
All the Best, George Bush: My Life in Letters and Other Writings
George H.W. Bush was a prolific writer of letters, and while often viewed as a reserved public figure, his personal writings reveal a man of eloquence, honesty, and humor. Organized chronologically from 1941 to 2010, All the Best offers readers a candid glimpse into Bush's career—extending from his time as a Texas oil magnate to his presidency and the post-presidential years as his son George W. Bush became the 43rd President of the United States. In between are candid messages from Bush to his family and friends, demonstrating that in addition to being a statesman, he was a devoted husband, father, and friend.
41: A Portrait of My Father
Stacks of books are written about American politicians, yet it's rare to encounter a portrait as intimate as this. Former President George W. Bush reflects on the life and accomplishments of his father, tracing his father's legacy from his early days in the Texas oil industry to his rise in the White House. Along the way, George W. explores the lasting impact his father had on his own life, from his decision to enter politics to his own journey to the Oval Office.
Destiny and Power: The American Odyssey of George Herbert Walker Bush
This commanding biography, penned by Pulitzer Prize-winning author Jon Meacham, was a New York Times bestseller upon its release and remains one of the best books about George H.W. Bush. Written in elegant prose, and citing a wealth of primary sources, from interviews to the diary entries of Bush and his wife Barbara, Meacham crafts a multifaceted profile of the final president from the Greatest Generation.
The Quiet Man: The Indispensable Presidency of George H.W. Bush
Former Chief of Staff John Sununu serves up a firsthand account of the Bush White House—and offers a major reassessment of the impact of the Bush presidency. Championing Bush's steady leadership during Operation Desert Storm and the fall of the Soviet Union, Sununu also highlights Bush's domestic accomplishments, including the signing into law of the Americans with Disabilities Act.
George & Barbara Bush: A Great American Love Story
This touching memoir, written by Bush granddaughter Ellie, captures the enduring love shared by George and Barbara Bush. Tracing their 77-year relationship through a wealth of family photographs and stories, Sosa details how George and Barbara's bond endured both triumph and tragedy: separated during WWII, striking it rich in Texas, the heartbreaking death of their daughter, and the journey to the Oval Office.
This post is sponsored by Open Road Media. Thank you for supporting our partners, who make it possible for Early Bird Books to continue publishing the book stories you love.