On January 25, 1950, Gloria Naylor was born in New York City. Her parents, Roosevelt and Alberta Naylor, were recent arrivals to the city, having fled Mississippi and the segregated south shortly before Gloria's birth. Their daughter would grow into a National Book Award-winning author and a key figure in contemporary African American literature.
An avid reader from an early age, Naylor first found literary success while studying at Brooklyn College in the late 1970s and early 1980s. It was during this time that Essence published her short work "A Life on Beekman Place." The piece evolved into a chapter of her debut novel The Women of Brewster Place.
Published in 1982, while Naylor completed her master's degree in African American studies at Yale, The Women of Brewster Place chronicled the lives of seven different women living in a housing district cut off from the city by a brick wall. Told in intertwining chapters, the narrative unflinchingly examined the struggles and resolve of a marginalized community. At its core were finely honed portraits of African American women and a nuanced portrayal of the African American experience—themes Naylor explored for the rest of her career.
The Women of Brewster Place was a bestseller and critical success upon its release. Naylor received the American Book Award and the National Book Award for her work. In 1989, ABC adapted The Women of Brewster Place into a miniseries starring Oprah Winfrey.
Naylor went on to publish essays, screenplays, and novels, resurrecting a number of her characters and places in later works. Many of Naylor's subsequent publications also combined the social realism of her debut with wondrous flights of fancy. Mama Day transported readers to a mystical island off the Georgia coast; Bailey's Café chronicled the wayward patrons of a supernatural diner operating "on the margin between the edge of the world and infinite possibility."
Gloria Naylor passed away in 2016 at the age of 66. While no longer with us, her compassionate narratives remain as relevant as ever. In celebration of her life, we assembled the best Gloria Naylor books. Whether you're new to the author's world or well acquainted with her work, now's the perfect time to get reading.
The Women of Brewster Place
This award-winning debut marked the arrival of a major literary talent and launched Naylor's career. Told through the eyes of seven women from different backgrounds, Brewster Place captures the human needs and dreams of an inner-city community. "Cut off from the central activities of the city, the street developed a personality of its own," Naylor writes. "The people had their own language and music and codes." Steadfast in its depiction of racism, sexism, homophobia, and poverty, The Women of Brewster Place is a stirring first novel that remains a classic of contemporary American literature.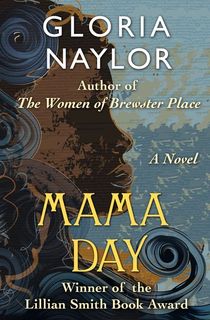 Mama Day
Off the coast of Georgia and South Carolina lies an island distanced from the influence and injustices of the modern world—a mystical place where superstition crackles to life. But a tempest gathers on the horizon...Cocoa, the great niece of the island's powerful matriarch, is desperate to leave and escape to New York City. Naylor lets her imagination soar in this award-winning generational tale, suffusing the narrative with Southern Gothic charm and allusions to the works of William Shakespeare.
Related: 12 Haunting Must-Reads of Southern Gothic Literature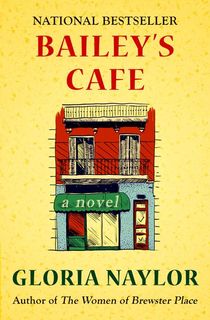 Bailey's Cafe
Neighborhood restaurants come and go, but there's something special about Bailey's Cafe. The diner's doors seem to swing open just when you need them. And for the wayward patrons who step inside, Bailey's doesn't just serve a hot meal—it offers a respite for the soul. Naylor once again works her literary magic in this collection of linked stories. The connecting tissue is its setting: a diner that teeters on the fringe of reality. Yet the sorrows we encounter are real, from isolation and prostitution to drug addiction and abuse.
Naylor adapted Bailey's Café into a theatrical production in 1994. The novel, structured as a musical suite complete with cues, lends itself well to the stage. Tackling gender, race, sexuality, and the blues, it's a plaintive prose performance that speaks to the human condition in all its pain and beauty.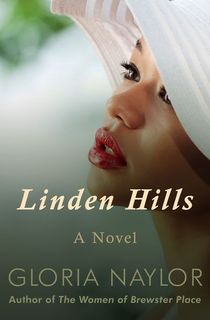 Linden Hills
In her second novel, Naylor leaves behind Brewster Place for the exclusive suburban enclave of Linden Hills. The affluent neighborhood is a picture of success, and the ultimate status symbol for its African American residents is securing a home at the base of the hill where the neighborhood's founding family resides. Two young poets, Willie and Lester, take on odd jobs at Linden Hills. Yet as they descend the sloping streets and circular drives to the neighborhood's inner circle, crossing paths with increasingly despairing inhabitants, they realize all is not right in Linden Hills. Based Dante's Inferno, Naylor's narrative is studded with poetic imagery. It's also a stinging critique of race and class divisions, and a cautionary tale for all those in pursuit of the American Dream.
The Men of Brewster Place
Published in 1998, The Men of Brewster Place sees Naylor return to the setting of her debut novel, this time tracing the lives of the neighborhood's male residents. Readers of The Women of Brewster Place will recognize many of the names in this sequel—even Ben returns to serve as narrator. Some of the men seek to atone for the transgressions they committed; others must confront hard truths about who they are and whom they love. In The Men of Brewster Place, Naylor invites us to experience the world through the eyes of her male characters as she explores issues of masculinity and identity.
1996
In Naylor's final published novel before her death, she delivers a fictionalized memoir about government surveillance. The narrative follows a protagonist named Gloria Naylor, whose life is upended when government operatives launch a clandestine operation of wiretapping and harassment. Naylor believed she was the target of government surveillance in real life. In a 2006 interview with NPR, she stated the intent of her final work: "What I wanted to do in 1996 was to say to my fellow Americans, is that we have to be vigilant about any attacks on our civil liberties, even innocuous attacks, because they can snowball and lead to other things."
Children of the Night: The Best Short Stories by Black Writers, 1967 to the Present
Edited by Naylor, and with an introduction by the author, this short story collection assembles a wide array of voices into one indispensable volume. Children of the Night serves as a spiritual successor to The Best Short Stories by Black Writers, 1899-1967, an anthology from the late 1960s edited by Langston Hughes. Here, Naylor gathers together a stunning list of writers—from James Baldwin and Alice Walker to Edwidge Danticat—and organizes her collection around themes of slavery, family, faith, and the future. The result is a moving chronicle that delivers, as Naylor describes it in her introduction, "examples of affirmation: of memory, of history, of family: of being."
Featured photo of Gloria Naylor courtesy of Alchetron