There's a specific selection of black authors you probably remember reading in school: powerful voices like Langston Hughes, Toni Morrison, or Maya Angelou. But if you loved their work, why stop there? The eleven books below are an essential part of the modern literary canon—and since they capture a wide breadth of the black experience, they're more relevant than ever.
The Man Who Cried I Am
If you love Richard Wright's Native Son or Ralph Ellison's Invisible Man, John Williams is the writer you should read next. A powerful and underrated novel, The Man Who Cried I Am follows an expat writer named Max who discovers a plot to destroy the American Civil Rights Movement. From the streets of New York City to Paris jazz clubs, Max discovers devastating truths and cultural hypocrisy—and in his struggle for visibility, he writes with staggering insight, humanity, and vision.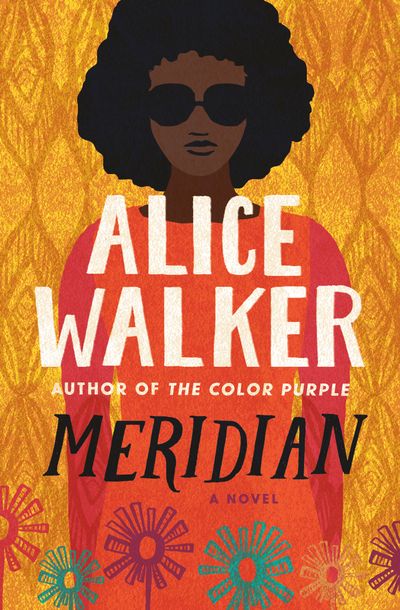 Meridian
While Alice Walker is most famous for her Pulitzer Prize-winning novel The Color Purple, her novel of the Civil Rights Movement, Meridian, is more essential than ever. When young mother Meridian Hill enrolls in a small college outside of Atlanta, Georgia, she discovers the cause that will guide her life and unearths the magnitude of her own strength along the way. Based on Walker's own experiences in the Civil Rights Movement, Meridian is a tightly written story of resistance in the Jim Crow South—and a must-read for modern activists.
The Famished Road
You might know Ben Okri for his moving tribute to Barack Obama—or for this Booker prize-winning novel. With the lyricism of Gabriel García Márquez and a unique vision of the world, The Famished Road has influenced everything from literature and art to politics and pop culture. The narrator, a Nigerian spirit child named Azaro, floats between life and death. Caught between the violence of the living and the temptation of a carefree afterlife, he chooses the more difficult path with a smile on his face. Already considered a classic of world literature, The Famished Road is a story of hope and the difficult but rewarding fight for a better world.
Mumbo Jumbo
A fable of the ragtime era, Mumbo Jumbo is a vibrant ode to black culture set in 1920s America. When an epidemic makes people desperate to dance, an oppressive group of people called the Atonists designs an African-American "Talking Android" to crush the outbreak. But a voodoo priest is determined to keep his ancient culture alive. Drawing from mythology, cinema, and a host of other genres, Mumbo Jumbo is a playful and meaningful ride through an important decade in American history.
Mama Day
Part love story and part generational saga, Mama Day is a warm tribute to Southern culture from New York Times–bestselling author Gloria Naylor. On an island off the coast of Georgia, matriarch Mama Day uses her powers to heal, but her great niece is eager to leave for New York City. When she comes back with a new husband, the island's forces challenge their marriage—and they have to rely on Mama Day to help them. With a vivid and irresistible cast of characters, Mama Day captures the strength and dignity of a Southern African-American family.
Want more must-read books? Sign up for the Early Bird Books newsletter and get the best daily ebook deals delivered straight to your inbox.
Parable of the Sower
"Make America great again." It's a slogan Octavia Butler predicted in her dystopian Parable series—long before our current political era. The chaos begins on the outskirts of a devastated Los Angeles as Lauren Olamina and her family struggle to salvage the remains of a destroyed culture. Meanwhile, Lauren struggles with hyperempathy, which makes her extremely sensitive to others' pain. But when her family is killed, she's forced to travel north—and along the way, she begins to form an idea that may save humanity. More relevant than ever before, this "gripping tale of survival" (The New York Times Book Review) is an essential book for anyone who feels trapped or helpless in the modern political landscape.
Half of a Yellow Sun
Famous for her TED talk and essay, "We Should All Be Feminists", Chimamanda Ngozi Adichie is also an award-winning novelist who writes about cultures and histories often neglected in mainstream white culture. In Half a Yellow Sun, she describes the Biafran Wars in Nigeria during the 1960s revolution, when Biafra was struggling to establish an independent state. Through five different pairs of eyes—a teenage houseboy, a professor and his mistress, her twin sister, and the shy man who loves her—Adichie explores a world of revolution.
The Fishermen
Chigozie Obioma is one of the most compelling new voices in modern literature. Set in 1990s Nigeria, this mythical story of four brothers captures the emotional salience of family in the face of danger. When the boys go on a fishing trip together, a local man makes an ominous prediction that the oldest brother will be killed by one of his siblings. After this unsettling prophecy, the family must grapple with the meaning of their own destiny—and the unexpected twists of fate that propel their lives.
The Intuitionist
You probably know Colson Whitehead best for his runaway bestseller and Pulitzer Prize winner, Underground Railroad—and with good reason. But before his wildly inventive commentary on race in America, Whitehead stunned the literary community with The Intuitionist, his genre-bending breakout hit. In a major city, the elevator inspectors are divided into two warring factions: the by-the-book Empiricists and the Intuitionists, who can instinctively perceive mechanical defects. But when the Intuitionists' best operator goes underground to find the source of an elevator crash, she stumbles into a search for missing notebook pages—and the life-changing secrets they hold.
Giovanni's Room
In this daring novel, James Baldwin explores the meaning of love in an oppressive society. When an American man proposes to his girlfriend, he plans on staying in Paris for a while—but he doesn't expect to find another love interest. Before long, his curiosity turns into passion, and he secretly spends his nights with a bartender named Giovanni. But when his fiancée returns to Paris, he's forced to decide between social convention and his own desires.
How to Be Black
Do you like your social commentary with a side of satire? If so, How to Be Black is for you! With essays like "How to Speak for All Black People" and "How to Be the Black Friend," Baratunde Thurston of The Onion brings his signature wit to this essay collection. Fueled by sarcasm and sharp observations of American culture, How to Be Black is as hilarious as it is poignant.
Want more must-read books? Sign up for the Early Bird Books newsletter and get the best daily ebook deals delivered straight to your inbox.
Published on 03 Feb 2017
---
---