Those who fail to understand and appreciate history are doomed to repeat it. And on that note, historical fiction provides an accessible gateway for readers who are intimidated by the vastness of history taught in academic institutions. At least that's my two cents!
Just to be perfectly clear, this is not to say that fiction should be taken as fact. (Though there are some surprisingly accurate historical fiction novels.) But rather, it can be a low-barrier entry point to building the momentum to pursue more engaged, more critical learning. After all, we all have to start somewhere, right?
So, in the spirit of sparking curiosity and broadening our personal horizons, here are several historical fiction stories that are set outside the United States. Let's get to it!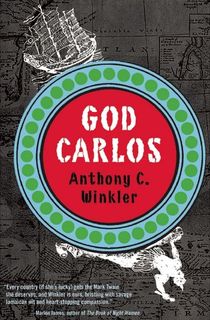 God Carlos
Following a crew of arrogant ragtag sailors aboard a Spanish sailing vessel, this novel offers a fictionalized account of the brutal colonization of Jamaica and the terrible genocide of Arawak natives. In its pages, a sailor named Carlos ascends to godhood status among the subjugated islanders.
Lauded for its storytelling and piercing honesty, while rendering historical substance, God Carlos serves as an excellent introduction to Caribbean literature.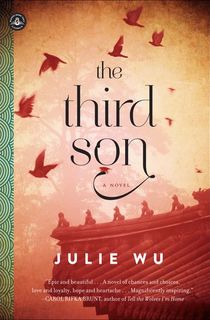 The Third Son
As the title hints, this revolves around the least-favored son of a Taiwanese politician, who regularly receives abuse and disdain from his own family while trying to attain a better life for himself. Set against the backdrop of Japanese-occupied Taiwan, this is a story about resilience, lost love, and the tireless pursuit for freedom, in whatever form that may be.
For readers who enjoy character-driven storytelling and prefer rooting for underdogs, give this one a try!
Bibliolepsy
Have you ever felt an urge to romanticize your life? Allow me to introduce you to Primi Peregrino, a young Filipino woman who escapes her terrible sociopolitical realities by obsessing over books and pursuing romances with their authors.
Written against the backdrop of Martial Law and growing unrest, this novel explores the complexities of willful ignorance, maddening desire, and silent grief. If you gravitate towards evocative language and indulgent storytelling, then Bibliolepsy is an absolute must-read.
Half of a Yellow Sun
This award-winning novel tackles the chillingly violent years of the Biafran-Nigerian war through three perspectives: a 13-year-old houseboy, a privileged mistress, and a shy, smitten Englishman. As tensions between the warring factions rise, all three must fight for their own survival.
Ambitious and daring in its exposition of African history, this literary masterpiece will surely sweep readers off their feet with graceful storytelling and thematic explorations of colonialism, allegiances, and personal relationships.
The House of the Spirits
As one of the foundational works of Latin American literature, this generational story sets the gold standard for intertwining magical realism and narrative styles unique to the culture. Plot-wise, it follows the intricate dynamics within and surrounding the fascinating Trueba family.
Spanning three generations of Chilean women, this enthralling family saga makes for a great book club discussion, especially given its themes of feminism, political machinations, and social commentary.
Homegoing
At the center of this highly acclaimed novel are two half-sisters who are born into different villages in eighteenth-century Ghana. With one sister married off into wealth and comfort while the other is sold into slavery, two parallel, albeit equally compelling, narratives are drawn into the larger fabric of warfare, slave trade, and brutal colonization.
Despite its short length of 300 pages, Homegoing manages to spin a generational tale that is rife with rage, grief, and above all, heart. Thus, it's a great entry point into historical fiction that's set outside of America.
Mornings in Jenin
Delving into the most polarizing political conflict at present, this transcendent novel follows three generations of the Abulhejas from their forced exile in Palestine to their desperate enrollment in refugee camps to the many, many tragedies befalling their descendants.
In telling the story primarily through the eyes of granddaughter Amal, the Palestinian genocide is demystified, and more importantly, humanized. But beyond heavy social relevance, the writing in this book is cuttingly beautiful and hauntingly evocative.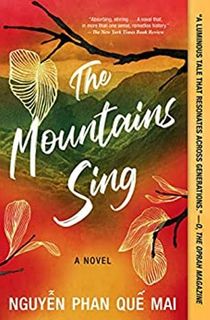 The Mountains Sing
Told in alternating perspectives between Trần Dieu Lan and her granddaughter, this thoughtful rendering of Vietnamese history presents the multigenerational tale of the Trần family as they navigate the beginnings of terrible war and learn to survive its even more devastating aftermath.
Ever so poignant and deeply moving, this is one of my personal favorites when it comes to historical fiction. And yes, it may have jerked a few tears from me. I truly cannot recommend this one enough!
Pachinko
Set in the early 1900s, this magnificently written saga follows four generations of a Korean refugee family amidst colonization and increasing political aggression from Japan. It begins with the adored daughter of a lower-class family, whose unexpected pregnancy by an already-married lover threatens to bring great shame upon their lives.
Steered forward by a young mother's love and determination, this is a tale of love and sacrifice, as well as a thought-provoking portrayal of the Korean immigrant experience amidst discrimination, xenophobia, and intergenerational trauma. And it's highly acclaimed and accoladed to boot!
The Weight of Our Sky
Told through the innocent eyes of a music-loving, fiercely superstitious teenage girl, this YA historical fiction novel takes on a devastating event in Malaysian history – the notorious race riots of 1969 – and doesn't shy away from thoughtfully portraying the brewing racial tension between the Malay and the Chinese, the flaws from both sides, as well as the underlying political forces at play.
Notably, this fantastic debut also offers a nuanced portrait of mental illnesses among the youth, with a focus on anxiety and obsessive-compulsive disorder. Although it is marketed towards a younger demographic, I personally believe that The Weight of Our Sky is an enriching reading experience for all readers, regardless of age.