British writer Ian McEwan has been named one of the "50 Greatest British Writers Since 1945" and one of the "100 Most Powerful People in British Culture" by The Times and The Daily Telegraph, respectively. Since 1978, he has written more than a dozen novels, most of which have been adapted to film. He's also penned a number of plays, short stories, screenplays, and even a libretto. He has written nonfiction and books for children. All in all, it's an impressive career that was forecast by the controversial success of his first novel, The Cement Garden.
If you haven't already read Ian McEwan's books, you're missing out on one of the most influential and transformative writers of modern Britain. But where to start? Not to worry; we've compiled a list of 10 of his most vital books, any one of them a perfect place to be introduced to the acclaimed author.
Atonement
These days, McEwan may be best known for this 2001 novel, which was adapted into the film of the same name starring Keira Knightley and James McAvoy. The film won the Golden Globe for Best Motion Picture – Drama, and was nominated for six Academy Awards, winning one.
Chronicling the effects of a single crime across several decades, the novel and the film are both noted for their searing depictions of human emotional turmoil, and their almost hallucinogenic takes on the horrors of war, in a story that The New York Times calls a "tour de force."
Lessons
Named the Best Book of 2022 by The New Yorker and Vogue, Ian McEwan's most recent novel is a moving, gripping story of life, love, loss, and the inexorable forces of history. Beginning as the Iron Curtain closes over Eastern Europe, the novel follows a young man named Roland whose life is changed forever at boarding school, where he takes piano lessons.
Across the course of Roland's life, the seismic forces of a changing world are reflected in the microcosm of one man's loves, dreams, passion, and desperation in this "masterful" book that finds a "storyteller at the peak of his powers" (Associated Press).
Amsterdam
Ian McEwan won the Booker Prize for this "sharp contemporary morality tale, cleverly disguised as a comic novel." Reading Amsterdam, it's easy to see why The Washington Post Book World once raved that, "No one now writing fiction in the English language surpasses Ian McEwan."
Following the funeral of the feisty Molly Lane, her various former lovers – who have now risen to positions of prominence within London society – will find themselves at one another's throats, and the results may literally prove deadly in this book that has been hailed as one of McEwan's best.
Saturday
McEwan's first book after Atonement veers away from epic historical fiction to instead focus on a single day in one man's life, though the political and philosophical repercussions are, of course, no less epic for all that.
On the day that the largest public demonstration in British history – against America's invasion of Iraq following the events of 9/11 – is taking place in London, a middle-aged neurosurgeon has planned a simple and satisfying Saturday, one that will shortly become clouded by the events of the world around him, and take a potentially tragic turn.
Machines Like Me
For the most part, Ian McEwan's books are grounded in the real world – in the history of Europe or the present day of our daily lives. However, his work is also often bold and far-reaching, including in this "sharply intelligent novel of ideas" (The New York Times) that imagines an alternative 1982 in which Alan Turing is still alive and has invented artificial intelligence, the internet already exists, and England lost the Falklands War.
This alternate history serves merely as a backdrop for a story about all-too-human emotions and conundrums, however, as the arrival of a new-generation android begins a love triangle that will bring to light questions about what makes us human, and what it means to love.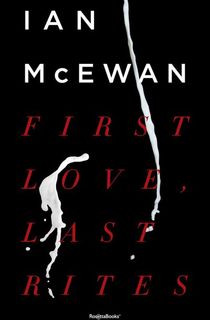 First Love, Last Rites
The title story of this Somerset Maugham Award-winning collection of short fiction from early in McEwan's career was adapted into the 1997 film of the same name, starring Giovanni Ribisi and Natasha Gregson Wagner, where the locale was shifted from a British seaside town to the steamy bayous of Louisiana.
While that story is significant, however, it's only one of the many tales in this taut, brooding, and atmospheric collection from a "splendid magician of fear" (The Village Voice Literary Supplement).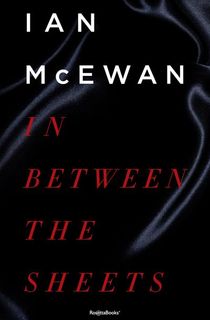 In Between the Sheets
While McEwan is best known for his novels, he has dabbled in almost every form of writing there is, and his short stories are every bit as acclaimed as his longer books. You can see why for yourself in this collection of seven complex and shocking tales, with prose "as clear as a windowpane" (Washington Post Book World).
Whether it's a novel, a play, a short story, or something else entirely, McEwan's stories always look at human passions and peculiarities, and the darkness that we all carry within ourselves.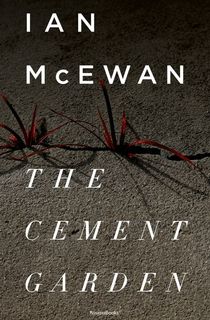 The Cement Garden
Ian McEwan initially burst, seemingly fully-formed, into the literary world with this "powerful and disconcerting" (The Daily Telegraph) novel about orphaned siblings who conspire to create a macabre secret world after the death of their parents.
Afraid of being separated by social services, these four children craft a life for themselves by covering up the deaths of their parents – a world that threatens to come apart as the children grow up and begin to yearn for things outside their self-contained realm.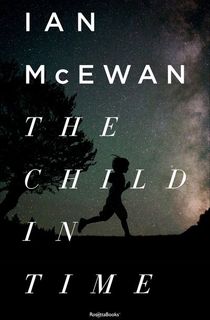 The Child in Time
Adapted to film by the BBC in 2017 – starring Benedict Cumberbatch – The Child in Time was one of Ian McEwan's earliest novels, yet it already showcases "narrative daring and imaginative genius," according to Kirkus Reviews.
Winner of the Whitbread Award, this story of a children's book author who loses his own daughter during a brief moment of distraction is not only a story about love, loss, and grief… it's also a meditation on the nature of time, and our own relationship to it.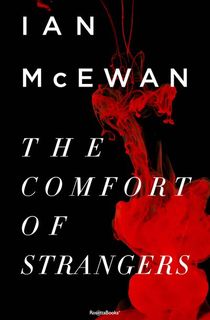 The Comfort of Strangers
In between The Cement Garden and The Child in Time, McEwan wrote this erotic suspense novel which "perfectly captures the thrill of travel when one is divorced from familiar surroundings and the chance of something unusual and out-of-character seems possible" (The Daily Beast).
In 1990, it was adapted to the screen by Harold Pinter and Paul Schrader, starring Rupert Everett, Christopher Walken, Helen Mirren, and Natasha Richardson as the two couples whose chance encounter in an unnamed European city (that is probably Venice) leads to unsettling and potentially deadly outcomes.