From folklore to fairy tales, storytelling is a staple of Irish culture—so it's no surprise that those rugged green hills are the birthplace of gifted writers. From James Joyce to Edna O'Brien, many of literature's finest claim Ireland as their homeland. That tradition also extends to Irish-American culture, where immigrants have passed on their ancestors' stories and forged their own. Read on for the best fiction and non-fiction from Irish-American and Irish authors!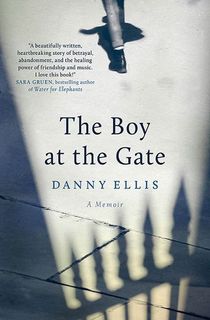 The Boy at the Gate
A poetic prose version of his highly-praised album 800 Voices, singer/songwriter Danny Ellis offers a glimpse into growing up in 1950s Dublin. At the age of eight, Ellis was separated from his siblings and dropped off at the notorious orphanage, the Artane Industrial School.
Ellis touches on his experience of being abandoned by his mother and the oppressive and abusive environment in the orphanage—it's a story that rivals the poignancy of Angela's Ashes, the memoir from fellow Irish author Frank McCourt.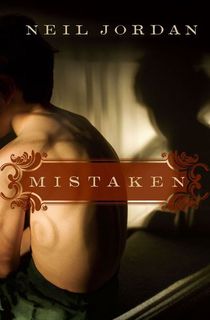 Mistaken
From acclaimed Irish film director Neil Jordan comes an extraordinary achievement in fiction writing. A modern Gothic tragedy, the story follows two boys growing up in Dublin who share more than the sights and smells of their city—they are doppelgängers. Kevin Thunder and Gerald Spain were born into different backgrounds and social classes but they still have an uncanny connection, almost as if they share souls. After chance encounters, the boys finally meet and initially take advantage of their resemblance when it comes to girls.
Tensions escalate and the boys agree to exchange identities as life leads each to England and America. As they traverse time and continents, the men will discover that taking on each other's personality will lead them to uncharted territory neither ever imagined.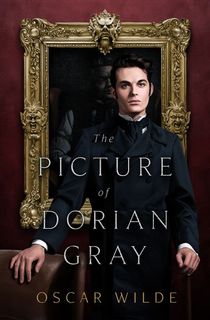 The Picture of Dorian Gray
You'd be forgiven for not remembering that Oscar Wilde was an Irish author—he rarely went by his full name, Oscar Fingal O'Flahertie Wills Wilde. However, you won't be forgiven if you skip his classic work—it's stood the test of time for a reason.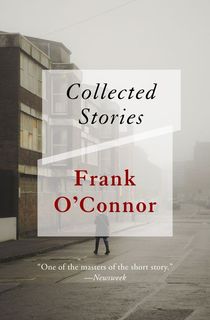 Collected Stories
Frank O'Connor, one of the most famous Irish writers, has compiled a collection of touching short stories. Against an Irish landscape, the stories of everyday lower-middle class people unfold.
In "Ghosts," an Irish-American family travels through the land of their forefathers, and misunderstandings provide a humorous observation of humanity—regardless of time and location.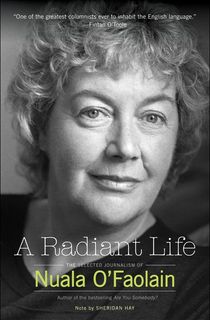 A Radiant Life
Irish writer Nuala O'Faolain tackles a vast range of topics in this riveting literary collection. During her time with the Irish Times, O'Faolain's column presented her subjects with curiosity and humor. Similarly, A Radiant Life presents her incisive writings on topics from Catholicism to feminism to Irish-American culture.
This volume is for those who are interested in contemporary Ireland, as O'Faolain has constructed her collection through years of reporting. The historical narrative chronicles Ireland's transformation—where it was, is, and might end up.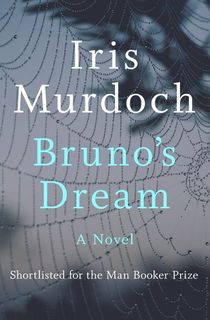 Bruno's Dream
After decades of shunning his son, Miles, for marrying an Indian woman, the elderly Bruno struggles to reconnect as his death approaches. Now he's forced to confront his guilt and the damage he has caused to his family. Haunting and poignant, Bruno's Dream was shortlisted for the Man Booker Prize and is a testament to the power of emotional redemption.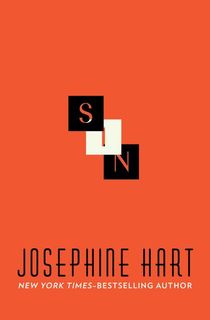 Sin
Some villains don't know they're evil—but Ruth does, and she's proud of it. In this searing novel of jealousy and betrayal, she grows up resenting her sister Elizabeth for her generosity and their parents' attention. But once they're older, Ruth sets out to destroy Elizabeth when she's at her most vulnerable, stealing her husband and sending her into ruin. Written in Hart's striking prose, Sin is a chilling story of hate and the tragedy it brings.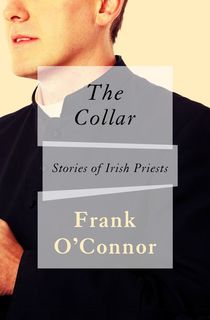 The Collar
Known as a master of short fiction, Frank O'Connor has written some of the most iconic characters in Irish literature. In this collection of stories about priests, he explores a wide range of troubles that the Irish clergy experience. From a man who places the law above compassion to a bishop made powerless by his housekeeper, the characters in this volume are enormously complex, caught in a tension between vows of celibacy and a desire for human connection.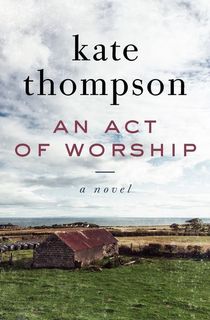 An Act of Worship
For environmental activist and journalist Sarah O'Malley, managing her sister's grocery store in small-town Ireland seems like the perfect escape. Haunted by her dead lover, Sarah becomes swept up in the mystery of a dying calf in town—and her search for answers leads her to a surprising ally in her quest to track down a violent criminal. A timeless morality tale of hypocrisy and greed, An Act of Worship is a meditation on human connection.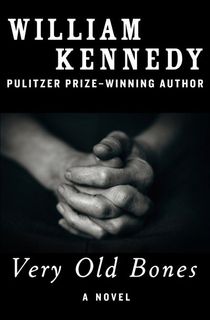 Very Old Bones
In their grand Albany mansion, the Phelans have seen countless tragedies. By the end of the 1950s, only an eccentric painter named Peter and his illegitimate son remain to carry on the family's legacy. And though their house still stands, the sins of the past have cast a curse on them both, forcing them to face the family's tortured history. With Very Old Bones, Pulitzer Prize-winning author William Kennedy has created one of the roughest and greatest families in American literature.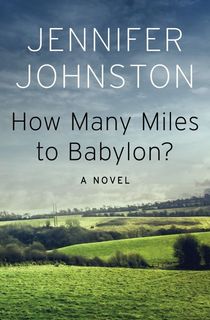 How Many Miles to Babylon?
As the heir to a Dublin estate, Alec Moore comes from material wealth but suffers from a lack of joy in his life. When he befriends Jerry Crowe, a Catholic laborer in town, his mother scolds him for socializing with the working class.
Bonding with his new friend almost helps him forget his cold and distant parents—and Alec and Jerry eventually enlist in the British army to escape small town life. But once again, they find their friendship under assault, this time in a way that will change their lives forever.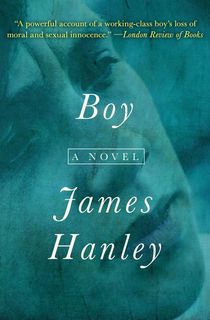 Boy
At 13 years old, Fearon has known more hardship than most adults. Forced to give up his education and support his abusive family, he eventually abandons his job at the docks to stow away on a ship. His journey may be grim, but his story is powerful—and Boy even found a fan in T.E. Lawrence (of Lawrence of Arabia fame).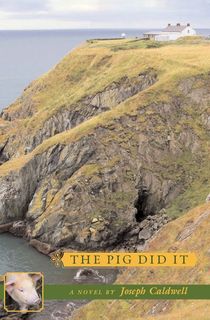 The Pig Did It
After an unrequited crush in New York City leaves him brokenhearted, Aaron McCloud finds refuge at his aunt Kitty's house in Ireland while she rewrites the endings of classic novels. It seems like the perfect plan until a lost pig follows Aaron home and digs up something that befuddles them both. Set against Ireland's graceful landscape, The Pig Did It is the satirical story of a pig's pandemonium.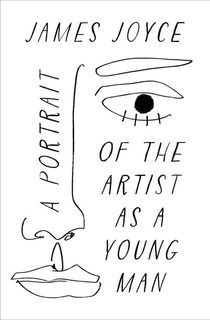 A Portrait of the Artist as a Young Man
Per the recommendation of another famous Irishman, W.B. Yeats, James Joyce published A Portrait of the Artist as a Young Man in 1916. It's a semi-autobiographical tale of a boy's coming-of-age in 20th century Irish society—an experience colored by boarding school loneliness, strict Catholicism, and Greek mythology.
The Love Object
Philip Roth has called Edna O'Brien "the most gifted woman now writing in English"—and the emotional honesty of her work is unparalleled. In The Country Girls, she shocked a nation with her groundbreaking portrayal of female sexuality.
And in this critically acclaimed short story collection, she traces the lives of eight women who each experience longing in different ways. Both heartbreaking and captivating, The Love Object is a bold exploration of isolation and romantic obsession.
The Sea
For middle-aged Max Morden, there are normal parts of getting older, but his wife's death wasn't supposed to be one of them. To cope, he returns to the Irish seaside town where he grew up and dives into old memories. Bridging the grief of past and present, Max remembers his first childhood encounters with love and death—and learns how to face his inner turmoil.
The Wonder
You may know Emma Donoghue for Room, her breakout bestseller—and in this "heartbreaking and transcendent" novel, you'll find another (The New York Times).
The trouble begins when an English nurse comes to an Irish village and finds a strange impossibility: a girl has been surviving without food for months, claiming that she's receiving food from heaven. As a powerful story of belief and morality, The Wonder explores the depth of human connection in life's most desperate situations.
Lies the Mushroom Pickers Told
Journalist Patrick Bracken is heading back to his hometown, but not for a normal visit. Two mysterious local deaths have haunted the town for years, and at first they were ruled as accidents. But Patrick knows better—and he has a feeling the locals do too, because he and his best friend witnessed the murders. In his search for answers, Patrick questions the elderly town lawyer and his chatty wife and uncovers some strange, dark, and sometimes funny truths about human nature.
Let the Great World Spin
In this National Book Award-winning novel, the people of lower Manhattan looked up one bright morning to find a man dancing and leaping between the Twin Towers. It's August 1974, the year that ordinary lives become extraordinary on the streets below. From an Irish monk struggling with his demons in the Bronx to a group of grieving Park Avenue mothers, this is a darkly exquisite portrait of New York City's most compelling characters.
Brooklyn
A New York Times bestselling novel and the basis for the Academy Award-nominated film, Brooklyn is the unforgettable story of an Irish immigrant in midcentury America. After a tough childhood in small-town Ireland, Ellis Lacey finds a priest to sponsor her and falls in love with a charming Italian man named Tony.
But just as things begin to settle, devastating news from her homeland threatens everything she has worked for. As "his generation's most gifted writer," Colm Tóibín has written a modern classic (Los Angeles Times).
Charming Billy
Billy Lynch was famously funny, a true friend, and an alcoholic—and at his funeral, everyone has something to say. His circle of friends and family has gathered to comfort his widow, but they don't expect the secrets they are hiding to start emerging. Striking and tragic, Charming Billy is a study of good intentions gone awry.
Keep Reading: 5 Early Female Irish Writers
This post is sponsored by Open Road Media. Thank you for supporting our partners, who make it possible for Early Bird Books to continue publishing the book stories you love.
Featured still from "Brooklyn" (2015), via Fox Searchlight Pictures