Japan. Yamato. Nippon. It is a nation that has gone by many names over the years, and one that has long fascinated Westerners.
For those who wish to separate the myth from the facts and learn a little more about the history of Japan, which has undergone tumultuous change while still being shaped by longstanding traditions, these 10 books on Japanese history are a perfect place to start.
A Concise History of Japan
It's hard to imagine cramming the entire history of a nation as dynamic as Japan into just a few hundred pages, and yet that is exactly what this "lucid exploration of the way that the peoples of the Japanese archipelago have shaped and been shaped by their environment" (The Times Literary Supplement) seeks to do.
Beginning with archaeological evidence and tracing the history of Japan through World War II and into the present day, this "new history of Japan reflects a deep appreciation of the issues of concern to today's readers" (Choice).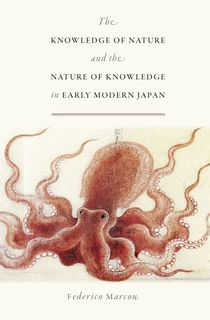 The Knowledge of Nature and the Nature of Knowledge in Early Modern Japan
While the West is generally held up as having given rise to modern science, Japan and surrounding nations developed a similarly robust system of natural history beginning in the early 17th century. What became of this tradition, known as honzogaku?
In this enthralling book-length study of the history of Japanese science, Federico Marcon argues that the field of honzogaku gave way to Western science not through suppression but through adaptation, shedding new light on scientific history in the process.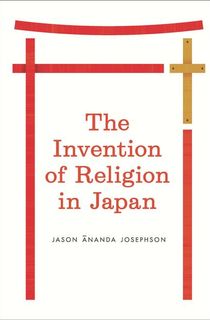 The Invention of Religion in Japan
According to this book by Jason Ananda Josephson, Japan had no concept equivalent to what we think of as "religion" until American warships appeared off the Japanese coast in 1853.
In this "highly insightful and ingenious" (Japan Review) winner of the Society for the Scientific Study of Religion Distinguished Book Award, Josephson argues that Japan's attempts to incorporate and codify a Western idea of religion helped to not only shape the future of Japan, but changed how we view religion globally.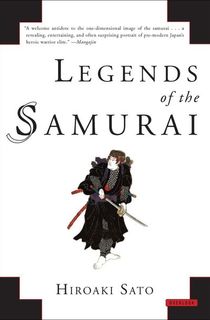 Legends of the Samurai
Few aspects of Japanese history captivate the imaginations of outsiders quite like the medieval warrior class known as the samurai.
In this "revealing, entertaining, and often surprising portrait of pre-modern Japan's heroic warrior elite," Hiroaki Sato provides "an antidote to the one-dimensional image of the samurai" (Mangajin), dispelling many myths through masterful translations of samurai stories, reports, laws, and more that paints an authentic and revealing picture of Japanese history.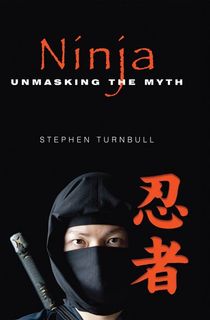 Ninja
If samurai have captured Western imaginations, then the ninja has inspired them. From the Teenage Mutant Ninja Turtles to Naruto to the villains (and occasionally heroes) in countless video games, it seems that the legend of the ninja has infiltrated popular culture in a way that few other ideas have ever managed. But how much do you really know about these mysterious warriors of Japanese history?
Author Stephen Turnbull takes aim at the myths of the ninja and their depictions in popular culture, in order to tell the true story of this uniquely Japanese phenomenon through primary historical sources, often translated into English for the first time.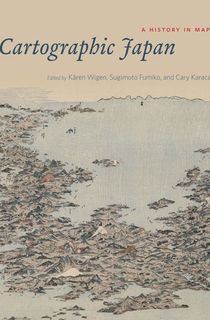 Cartographic Japan
For a relatively small archipelago, Japan has been extensively mapped over the centuries. In this fascinating book that chronicles Japanese history through its maps, more than forty distinguished contributors chart the cartographic history of Japan, tracing a boom in interest in maps that began four centuries ago.
Today, this book argues, Japanese citizens are immersed in maps through school, extracurricular activities, and even popular culture, and through close examination of more than a hundred maps, we follow the fascinating development of this island nation.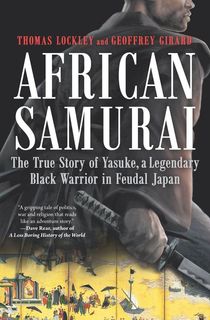 African Samurai
Offering "fast-paced, action-packed writing" (Library Journal), this "worthwhile and entertaining work" (Publishers Weekly) charts the astonishing life of the first foreign-born individual ever to become a samurai.
When Yasuke first arrived in Kyoto, he had already traveled through much of India and China, but most people in Japan had never seen someone born in Africa before, and Yasuke's life as a samurai in the court of Lord Nobunage was destined to become the stuff of legend.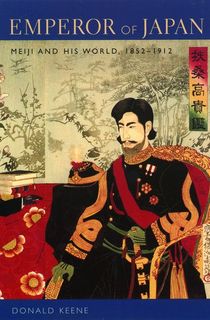 Emperor of Japan
This "utterly brilliant" book from celebrated Japan scholar Donald Keene offers "the best history in English of the emergence of modern Japan," according to the Los Angeles Times, while the New York Times Book Review argues that it "brings us as close to the inner life of the Meiji emperor as we are ever likely to get."
Drawing from a wide range of research, Keene presents a biography of the Meiji emperor that is also a fascinating portrait of a pivotal time in Japanese history, as the nation underwent rapid and sometimes tumultuous modernization.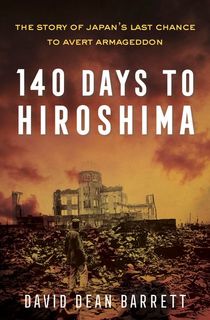 140 Days to Hiroshima
Without a doubt, one of the most significant events in modern Japanese history – and, indeed, the history of the world – was the dropping of atomic bombs on Hiroshima and Nagasaki, which ushered in the end of World War II.
In this "impressively researched chronicle" (Publishers Weekly), David Dean Barrett explores what was happening both in the U.S. and Japan in the months before that decisive and devastating attack, as well as how Japan responded in the days that followed.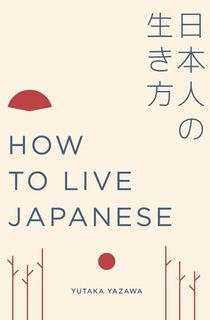 How to Live Japanese
While there are many books that explore Japanese history, Yutaka Yazawa's How to Live Japanese instead focuses on how that history has shaped life in modern Japan, and what lessons it has for those of us who are living elsewhere all over the world.
From Marie Kondo's tricks for decluttering to the art of forest-bathing, the author explores how ancient traditions have shaped modern life, and how we can all be better for a little time spent "living Japanese."