If you've ever wanted to pick the brain of your favorite author, why not read one of their letter collections?
These collections of letters from authors will give you more insight into your favorites, as well as a better understanding of the person between the lines. Even if you've never read some of these authors, these literary letters offer a look into the people they were outside their bibliography, and a glimpse into the past.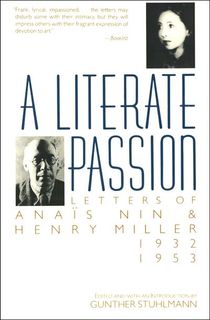 A Literate Passion
Both Henry Miller and Anaïs Nin were controversial writers of their times. For Henry Miller, the works that were most characteristic of his style as a writer—Tropic of Cancer (1934), Black Spring (1936), Tropic of Capricorn (1939) and The Rosy Crucifixion trilogy (1949–59)—were also those which were banned in the US until 1961, having been deemed pornographic in an obscenity trial.
Nin, too, was a controversial writer: she was one of the first women to write western erotica, a genre she discovered by chance while staying with her family in a rented apartment. In addition to her erotica, Nin was also known for her criticism and journals, which gave a much-needed, female perspective of famous writers, psychoanalysts, and artists. In A Literate Passion, the intimate exchange between the two authors is collected, giving readers a view into their relationship.
The Habit of Being: Letters of Flannery O'Connor
While many called her work grotesque, O'Connor all but scoffed, explaining that "anything that comes out of the South is going to be called grotesque by the northern reader, unless it is grotesque, in which case it is going to be called realistic."
With an introduction by Sally Fitzgerald, The Habit of Being is not only a National Book Critics Circle Special Award winner, but a must-have for any O'Connor fan, giving readers an insight into this amazing author's life, wit, and mind in the way no biography ever could.
The Selected Letters of Laura Ingalls Wilder
Collected and edited by William Anderson, The Selected Letters of Laura Ingalls Wilder is a collection put together from personal collections, archives, and museums, documenting Wilder's life and philosophies from 1894 to 1956.
Any fan of Wilder—or her Little House books—will enjoy this collection and insight into the woman this famed author was, and see her glimpses into the businesswoman Wilder was. The collection includes remembrances of growing up as a settler, a look into Wilder as a friend, a wife, and a mother, as well as correspondence between her and legendary editor Ursula Nordstrom.
The Letters of Jane Austen
In this collection, readers will be able to easily recognize the author of their favorite novels in her personal letters. Her wit, her insight, and her family are on display in these letters, showing readers the woman behind the book, the woman who was just as clever, observant, gossipy, and sharp, as the heroines she wrote.
The collection features a detailed biography of Austen, as well as a range of her writings. Readers will be taken through her life in town, and through her thoughts and understanding of literary composition.
The Letters of J.R.R. Tolkein
Easily one of the biggest names in fiction, J. R. R. Tolkien may have been known best for the The Lord of the Rings, but his life, knowledge, and words, stretched far beyond the confines of his book. Tolkien was constantly writing, not just his novels, but letters to friends, family, his editor, and his fans.
In The Letters of J. R. R. Tolkien, readers are given a look not only into the author's life, but into the life of the man—Catholic, father, friend. While some of the letters talk about the process of writing and creating Middle Earth, they span from correspondence with friend C. S. Lewis, to complaints about taxes.
Graham Greene: A Life in Letters
Graham Greene was one of the greatest novelists of the 20th century. During his career, Greene wrote literary fiction, religious fiction, and—as he called it—entertainment novels. And not only were his novels engaging, but the man behind them was too!
Greene was not only a novelist, but a spy as well. Recruited to MI6 by his sister, Greene performed espionage work for the British government, traveling around the world to do so. But ever the writer-at-heart, Greene documented his global galavanting through his novels, working places and people into his writings, but also through letters.
In Graham Greene: A Life in Letters, this collection includes letters written to family, friends, publishers, and agents, as well as beautiful descriptions of the places he traveled to, including Sierra Leon, Cuba, Haiti, and Malaya.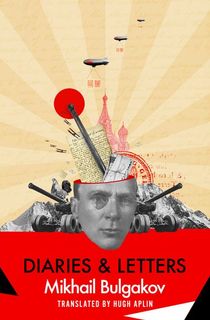 Diaries & Selected Letters
Famous for authoring The Master and Margarita, a hilarious and zany satire of Soviet society, Mikhail Bulgakov also kept personal journals about his day-to-day life in early 20th century Moscow. Unfortunately, the Bolshevik secret police confiscated his notebooks when raiding his apartment in 1926.
After this, Bulgakov began writing letters. He largely wrote to friends and family, though he also wrote to literary contemporaries and Joseph Stalin. And luckily for us, these writings are just and funny and clever as his novels.
Related: 10 Modern and Classic Russian Books Everyone Should Read
The Letters of Nancy Mitford and Evelyn Waugh
Nancy Mitford, a privileged woman who published her first novel without any formal training in writing, and Arthur Evelyn St. John Waugh, the son of a publisher and prolific writer-slash-biographer-slash-reviewer-slash-travel-writer, were both notable names in 20th-century literature, and were also fast friends.
Even if you've never read their work, you will love this collection of over 500 letters traded between the two. Their letters, covering everything from hilarious observations about mutual friends to criticisms of each other's books, will keep you engaged as a fly-on-the-wall of their epistolary friendship.