For most of the world, North Korea is something of an enigma. Thanks to its nuclear capabilities and pugnacious leaders, it is impossible for the global community to ignore North Korea, and yet its own repressive regime makes it difficult for the rest of the world to learn much about what goes on inside its borders. It is a nation that is largely unconnected from the internet, where outside influences are mostly banned and exports are rare. And yet, it exerts an outsized influence on the world stage.
What are those of us outside the borders of North Korea to do, when it comes to understanding this often-inscrutable puzzle? Fortunately, we have these eight books about North Korea to help us. From accounts written by defectors to carefully researched scholarships by outside journalists, and from speculative fiction to tourist memoirs, these books will show you sides of North Korea that you may never have previously imagined – some touching, some humorous, and some chilling, but all illuminating for those who wish to know more about this small but important nation.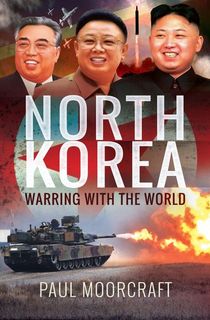 North Korea
Subtitled "Warring with the World," longtime foreign correspondent and military historian Paul Moorcraft details the history of North Korea from its founding in 1945 when Korea was partitioned in two following the Japanese surrender at the end of World War II.
He also takes readers through former President Trump's meeting with Kim Jong-un in 2018, with a focus on the nuclear armaments and warlike posturing that have made this small nation an outsized player in world politics, even while it remains one of the most secretive countries around the globe.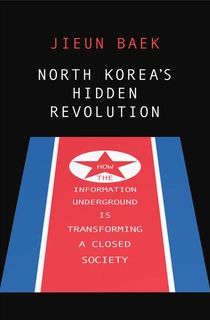 North Korea's Hidden Revolution
"A fine primer on the country, based on extensive interviews with defectors." That's how the Times Literary Supplement describes this "crisp, dramatic examination of how technology and human ingenuity are undermining North Korea's secretive dictatorship" (Kirkus Reviews).
As one of the few "closed" societies in the world, North Korea's borders are sealed against many forms of media from the outside. Yet, in this "timely and cogent" (Los Angeles Review of Books) book, Jieun Baek shows how members of the nation's information underground are ensuring that everything from movies and TV shows to encyclopedias are making their way into North Korea and eroding the repressive regime in the process.
Without You, There Is No Us
In this "chilling" (New York Times Book Review) memoir, Suki Kim recounts her experiences while undercover as a missionary and teacher to the sons of North Korea's ruling elite, in a walled compound where her letters were read by censors and everything she did was under the watchful eye of an oppressive regime.
The result is a "deeply unsettling book […] full of small observations that vividly evoke the paranoia and loneliness of a nation living in fear and in thrall to its 'Great Leaders'" (Chicago Tribune).
In Order to Live
"Park's remarkable and inspiring story shines a light on a country whose inhabitants live in misery beyond comprehension," writes Publishers Weekly.
While there have been some suggestions that the stories Park recounts in her memoir are not all truly hers but borrowed from others within her home country, the details nevertheless "vividly represents the plight of many North Koreans," according to Kirkus Reviews, while granting a rare inside look at a nation misunderstood by many.
Nothing to Envy Here
A finalist for the National Book Award, Barbara Demick's account of life inside North Korea is told through the experiences of six of the nation's citizens across a span of some fifteen years. It has been hailed as a "tour de force of meticulous reporting" by The New York Review of Books.
Through this "deeply moving" book, we see the lives of these six different individuals brought to life with "novelistic detail" (Wall Street Journal) and, through them, come to understand what life is like within one of the world's most repressive nations.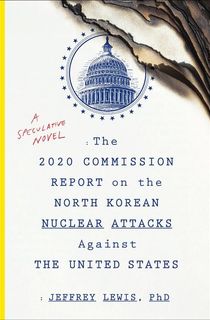 The 2020 Commission Report on the North Korean Nuclear Attacks Against the United States
This is a "disturbingly plausible" (The Daily Beast) speculative novel written in the style of a Congressional Commission report on the (fortunately fictional) nuclear attacks launched by North Korea against the United States in March of 2020.
While such a report would normally be dry reading, Jeffrey Lewis, a columnist for Foreign Policy, turns the events into a political thriller, laced with dark humor and apocalyptic satire of a bumbling administration and the series of unlikely events that lead to nuclear annihilation.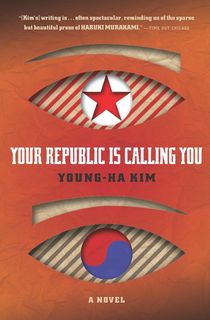 Your Republic Is Calling You
Kim Ki-Yong is a foreign film importer who has been living in Seoul for more than twenty years. He has a wife and daughter and enjoys a good life. He also harbors a potentially deadly secret, in this psychological thriller that Kirkus Reviews has hailed as "perhaps the most intriguing and accomplished Korean fiction yet to appear in English."
Kim Ki-Yong seems to be a North Korean spy who has been undercover for 21 years. Now, however, after more than a decade of silence, he has received a cryptic command from the home office. In a story that spans only a single day, he will have to decide where his loyalties lie, and who he can truly trust.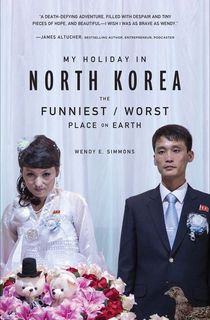 My Holiday in North Korea
"Most people want out of North Korea," the back cover copy of this unlikely travel memoir begins. And, "Wendy Simmons wanted in." Subtitled "The Funniest/Worst Place on Earth," Simmons' account of tourism in the most secretive and tightly controlled country in the world is at once "humorous, appalling, and very sad. A highly recommended and revealing glimpse into a secretive land" (Library Journal).
Besides Simmons' often poignant, always humorous essays, My Holiday in North Korea is illustrated by 92 never-before-published color photographs which illustrate both the absurdity and the austerity of this country as you've never seen it before.