Most people are suckers for a good love story. In a world that often feels chaotic and overwhelming, the pages of a romance book can be the perfect escape.
We love romantic fiction, but great love stories can happen IRL, too. Here are a few romantic memoirs that prove real life can be just as swoon-worthy as fiction.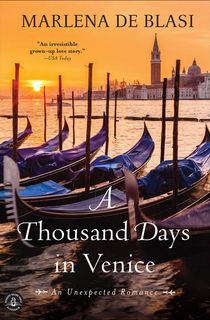 A Thousand Days in Venice
When Marlena traveled to Italy, she expected to learn about local cuisine—not to fall in love. But then she met The Stranger. Despite the fact that the man she met in Venice did not speak much English while she only knew enough Italian to order off a menu, the spark between them was obvious.
Within months, she quit her job and moved to Venice to marry him. This story of two people who found love despite cultural differences and an ocean between them will have you believing in fate.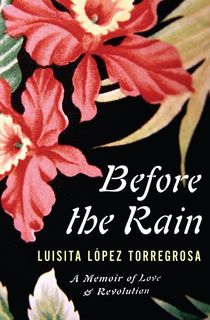 Before the Rain
In the 1980s, newspaper editor Luisita and writer Elizabeth fell in love. When an assignment sent them to the Philippines to cover the fall of Ferdinand Marcos, they built an idyllic life amongst the chaos. But reality set back in when they returned to the United States.
In her memoir, Luisita beautifully recounts her relationship with Elizabeth from beginning to end, and effortlessly captures the indescribable emotions that come with being in love.
Romance Is My Day Job
As an editor at Harlequin, Patience Bloom seemed like she'd be an expert on love, and when it came to the world of fiction, she was.
In her memoir, Bloom uses the lens of her favorite fictional couples to look back through her own dating history. Despite her romantic expertise, her own love life had so far left a lot to be desired, and she was nearly ready to give up on love.
But when an old high school flame messaged her on Facebook, everything changed.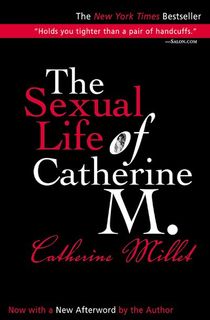 The Sexual Life of Catherine M.
One of the most popular books on sexuality published in decades, The Sexual Life of Catherine M. is a fascinating glimpse into one woman's erotic escapades. From more intimate and tender moments to orgies where she could not distinguish one body from another, art press editor Catherine Millet has seen it all.
In recounting her many experiences, she is not afraid to give us all the details, both good and bad. Millet's honesty makes this book a wild ride from beginning to end, and a story you're not likely to forget anytime soon.
Dear Selma: A World War II Love Letter Romance
Before their 72 years together and three children, Bernard and Selma were childhood friends from Portland, Oregon in the early 1940s. When Bernard was drafted into the army in 1943, he began a journey from army college in Oklahoma to the front lines in France and Germany. All the while, he wrote letters to Selma back home.
As the war raged on, Bernard remained steadfast in his conviction to come home safe to Selma.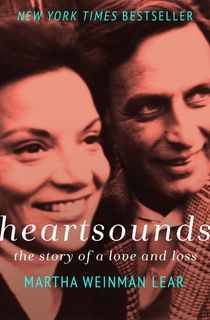 Heartsounds
While on assignment for the New York Times Magazine in France, Martha Weinman Lear received a phone call that changed her life: Her husband Harold was in the hospital following a massive heart attack. As Hal battled his coronary disease through subsequent heart attacks and other complications, Martha was always by his side.
Heartsounds is a stunning portrait of a marriage and a testament to the enduring power of love.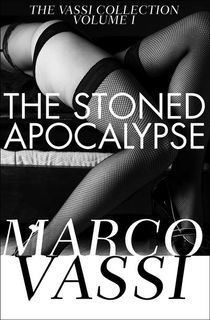 The Stoned Apocalypse
Known for his erotic fiction, Marco Vassi's autobiography is a stirring journey through the world of the sexual revolution. In the late 1960s, like so many others, Vassi was searching for something more in life.
In his journey across the country, he found it in his own sexual liberation. His recollections of these formative experiences serve as an excellent primer for the rest of his influential body of work.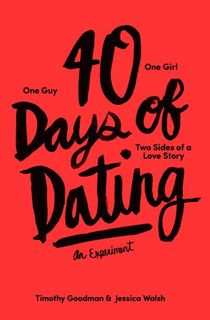 40 Days of Dating
They say that it takes 40 days to change a habit, but is that true of love?
That's what long-time friends Timothy Goodman and Jessica Walsh set out to test when they began their experiment. They decided to date each other for 40 days, recording their experiences and posting them online all the while.
Their experiment quickly grew into an online phenomenon, with over five million visitors to their website. Their memoir of the friends-to-lovers experience also includes materials that never made it to the website, as well as details on their lives after the experiment.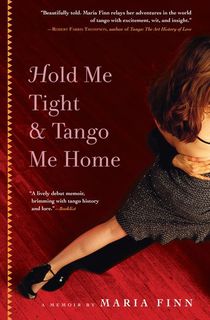 Hold Me Tight & Tango Me Home
After leaving her philandering husband, Maria Finn decided to distract herself by signing up for tango lessons. Through dancing, she learned more about partnership than she'd imagined, and felt her heart mending.
As she continued to attend classes and make friends, she immersed herself in the history and culture of the Argentine tango. By the time she traveled to Buenos Aires, she was ready to give love another shot...