Stress. It's impossible to avoid, yet every day it seems like we encounter new information suggesting that stress can have major adverse effects on our health, our relationships, our jobs, and our lives. In a fast-paced and often chaotic world, what are we to do in the face of stress that we cannot avoid, even when we know that it is doing us harm?
While stress may be an inescapable part of life, how we deal with that stress is something over which we have much more control. These 7 books all offer insights and opportunities to look at stress in a new way, and to decide for ourselves how we're going to handle it, and whether we're going to let it take over our lives.
With help from clinical psychologists, leadership experts, pitching coaches, Buddhist teachers, and even cute dogs, you can find new ways to manage your stress, and change your relationship with the stressors in your own life, so that you can live well, feel great, and perform your best, no matter your situation. And that's something we can all appreciate!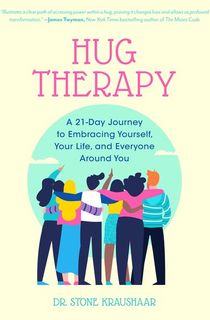 Hug Therapy
Most of us enjoy a hug with friends, family, or loved ones every now and again. But what we may not know is that hugging is actually good for much more than just our emotional well-being. In fact, according to this "brilliant" (Kevin Zaborney, founder of National Hugging Day) book, hugs can improve our sleep, boost our immune system, and reduce our stress response, all of which have meaningful impacts on our mental and physical health.
Dr. Stone Kraushaar prescribes one 21-second hug every day for 21 days, while also delving into the science of hugs, how the self-hug can help us to feel more at peace and connected, and how we can change the world, "one literal or metaphorical hug at a time."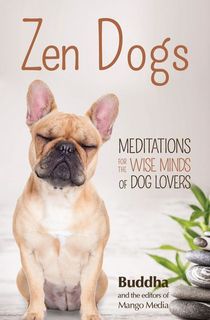 Zen Dogs
Who better to teach us how to chill and relax and live in the moment than dogs? In this treasury of Buddhist wisdom, you can enjoy your trip to inner harmony and enlightenment while also enjoying a book full of adorable dogs.
After all, it's hard not to feel at least a little more enlightened – and a little less stressed – with a peaceful pooch keeping you company.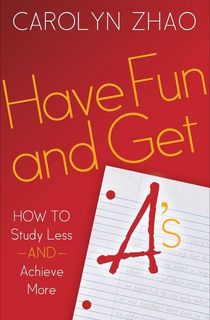 Have Fun and Get A's
Subtitled "How to Study Less and Achieve More," this indispensable book from professor and mother Carolyn Zhao explores how to have it all: plenty of fun and good grades. In fact, stress can have a negative effect on academic performance, and as students are under greater and greater pressure in school, their grades may be slipping in spite of all their hard work.
Zhao shows how to study smarter, rather than harder, by increasing your "Emotional Quotient," incorporating hands-on practice to improve retention, and how having fun actually helps us to achieve our highest potential. The result is a book that's not only great for students who are reaching for better grades, but for parents who want to help their children thrive.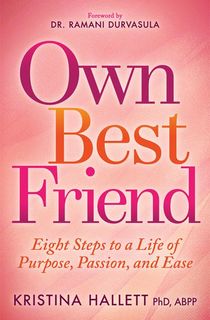 Own Best Friend
Ready to become your own best friend and start living your rock star life? If you're not sure how, not to worry. Dr. Kristina Hallett has the prescription you need to feel and live better.
With more than 20 years of experience as a clinical psychologist and life coach, Dr. Hallett has assembled a practical guide to how to let go of stress and reclaim your life through everyday practices that anyone can implement, regardless of their schedule, their budget, or their life situation.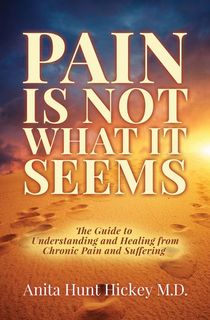 Pain Is Not What It Seems
A growing body of scientific evidence supports the idea that stress has major impacts on our physical and mental health, underscoring an understanding of human wellness that treats individuals as whole people, not a collection of symptoms.
In this book, Anita Hunt Hickey brings more than 30 years of working with combat veterans and civilian patients to bear on a new theory of treating chronic pain by focusing on a holistic approach to health, one supported by science and published in peer-reviewed journals, but too often neglected by much of the medical profession, according to Dr. Hickey's own words.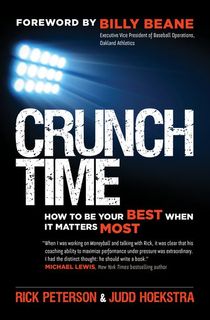 Crunch Time
How can you perform at your best when the pressure is on? An MLB pitching coach and a leadership expert show you six winning techniques to help turn high stress situations into opportunities to shine.
In his fifteen years with the MLB, Rick Peterson coached some of the most elite athletes in the business, working with the Oakland A's, New York Mets, and others. Along with bestselling author Judd Hoekstra, he brings the insights gained from these high-pressure situations into a book that anyone can use, a "practical method for getting out of our own way and easing into the flow that can be applied to any endeavor" (director Steven Soderbergh).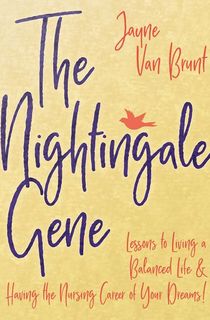 The Nightingale Gene
Caregiving is an important but often undervalued career in our society, and it's one that's in the midst of a crisis. With an aging population, the need for caregivers is growing every day. But the number of nurses and other professional caregivers is shrinking as many nurses leave their positions within 6 months, often citing stress and burnout as reasons to pursue another career, a situation that has only been exacerbated by the recent pandemic.
So, what are we to do? In this first book in a trilogy highlighting the importance of – and the challenges facing – the caregiving occupations, Jayne Van Brunt offers advice and guidance to both healthcare leaders and administrators and those who wish to take on this challenging and rewarding career path.