Trivia books are always fun to flip through. Whether you're looking for a conversation starter or just need to be distracted for a minute, these semi-educational reads will definitely hold your attention.
From curiosities of human biology to fascinating facts about felines, there's a book for every kind of trivia lover. Read on to find one that suits your fancy.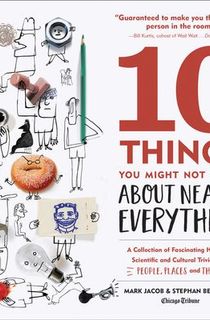 10 Things You Might Not Know About Nearly Everything
Chicago lovers in particular will appreciate this compendium from the Chicago Tribune's "10 Things You Might Not Know" column, a regular round-up of obscure and hilarious facts. Featuring a little bit of everything, this general trivia book covers history and politics to art, religion and more.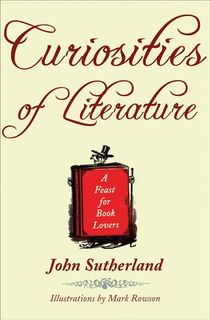 Curiosities of Literature
Lovers of literature will pore over this endlessly engaging collection of literary tidbits. What was the original title of 1984? What do 12 percent of all Booker Prize winners have in common? Is there any link between asthma and literary genius? To find out, you'll have to read John Sutherland's excellent book.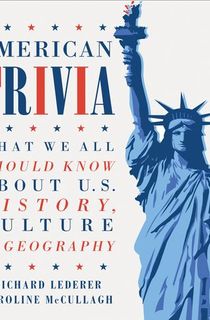 American Trivia
If U.S. history was your favorite class, then you'll love this trivia book that dives deep into Americana. From historical riddles to stories about the Statue of Liberty and the origin of the national anthem, this tome of fascinating facts is perfect for anyone who is proud to be an American.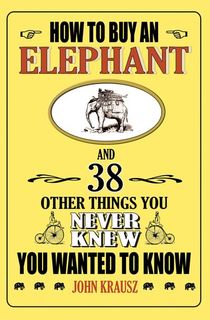 How to Buy an Elephant
Author John Krausz combed through Victorian etiquette manuals, old military handbooks, government pamphlets and more to put together this quirky, quizzical manual. The result is an outrageous how-to guide that details 39 skills you'll probably never need, from restoring the dead to carving an endless wooden chain.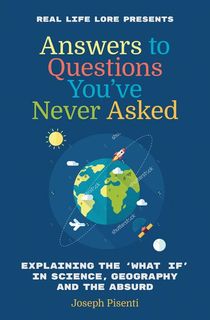 Answers to Questions You've Never Asked
How far can you get from the ocean? Why did Vikings wear those helmets? What's the big deal about Finland? These are just a few of the questions YouTube star Joseph Pisenti (AKA RealLifeLore) answers in this fun, fascinating book. Featuring tons of graphs, charts and line drawings to illustrate the absurdity, Pisenti makes it clear why our world functions the way it does.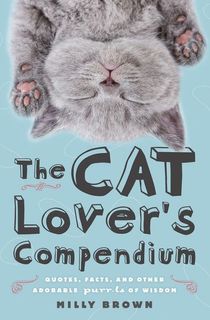 The Cat Lover's Compendium
If there's one thing the internet agrees is great, it's cats. Bibliophiles who are also cat lovers likely already have a few cat books in their collection, and this one would make an excellent addition. Diving deep into cat lore, this cat-ty compilation explains how the Manx lost its tail, explores the meaning behind meows, and much, much more.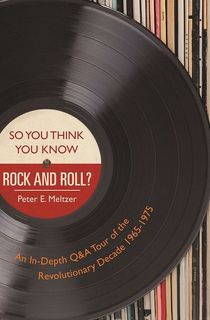 So You Think You Know Rock and Roll?
Though this book is formatted as questions and answers, don't be fooled—it dives deeper than your average trivia book. Exploring the classic rock era of the 60s and 70s from all angles, this incredibly researched book covers censorship, one hit wonders, supergroups, and so much more. As bestselling author Bob Spitz said, "This book is an encyclopedic treasure."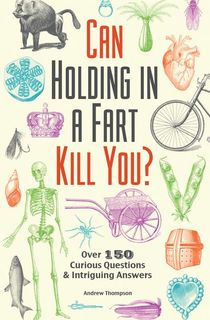 Can Holding in a Fart Kill You?
Could Jurassic Park really happen? Why do dogs circle before lying down? And, of course, can holding in a fart kill you? Featuring more than 150 questions and answers, this book can "answer all those questions [you're] maybe too embarrassed to even google" (Buzzfeed).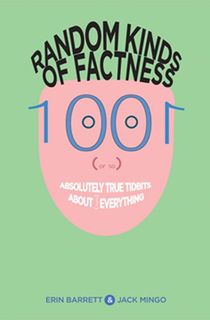 Random Kinds of Factness
Straight from the creators of the Ask Jeeves series and question writers for Who Wants to Be a Millionaire, this smart and funny round up will tell you exactly how many cases of tea were tossed into the Boston Harbor in 1773; how many seconds it takes for a Twinkie to explode in the microwave, your exact chances of dying from a snake bite, and many, many more tantalizing tidbits.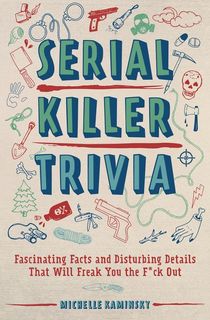 Serial Killer Trivia
True crime lovers, this one's for you. Packed with delightfully dark details such as John Wayne Gacy's last meal and which FBI agent coined the term "serial killer," this trivia book is killer.