Ah, the summer "road trip." An American pastime, it conjures images of taking the top down and hitting the open road—beautiful landscapes rolling by, a stream of classics playing loudly, the whole family smiling. The reality, however, can be quite different: kicked seats, family squabbles, Taylor Swift on constant repeat.
Boredom can quickly cause your family getaway to go from idyllic to downright irritating. And it's a case even the license plate game can't cure. Instead, load the tablets up with good ebooks and let your kids lose themselves in a fantastic story. Plus, there's no need for Wi-Fi or cellular data if you add titles to your devices before the trip. Read on for a selection of ebooks for every age.
Three ebooks that will surely over-deliver on fun, these are perfect for the younger set who can't read by themselves just yet. Each of them has a read-aloud format, so with the press of a button, your children can hear the story read aloud to them as they follow along with the text and pictures.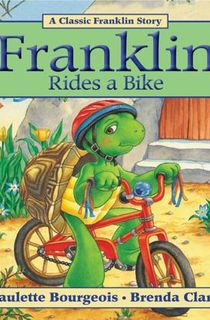 Franklin Rides a Bike
Six-year-old Franklin and his friends face childhood challenges together.
Why We Love It: Franklin is a turtle, and turtles are cute! Slightly longer than most picture books, Franklin will hold a little's attention, while the read-aloud component will facilitate the experience. Once your reader is finished with this story, there are dozens more to download.
Pigs
Robert Munsch has a knack for finding the outrageous in any story and turning that story into a fun picture book. His tales are guaranteed to tickle your reader's funny bone, and though Junior's likely to reread this one again and again, there are many Munsch stories he can move on to from here.
Why We Love It: Robert Munsch reads the story aloud in all his glorious humor. The romp begins with a simple enough request: "Don't open the gate!" But as any parent knows, the minute you say "don't," they do. And this book provides a peek into just how messy that can get.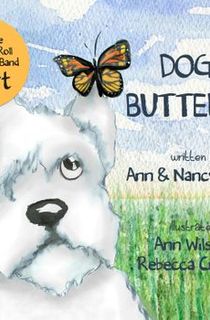 Dog & Butterfly
This is a charming story about following your dreams and having the patience to wait for them to come to you at the same time.
Why We Love It: Narrated by rock-and-roll idol Nancy Wilson, it comes complete with an acoustic version of the song as well.
Slightly older readers ready to move beyond picture books but not quite ready for extensive novels will love these picks.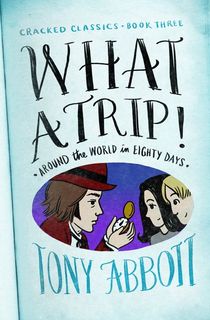 What a Trip!
Keeping with the "trip" theme, Tony Abbott's global adventure will zip middle-graders around the world without leaving the comfort of the backseat.
Why We Love It: Abbott is a hilarious writer who has the ability to ban boredom. The aspirational nod to Around the World in Eighty Daysmay just inspire readers to tackle the classic next. Not ready for the full-length novel? There are six more Cracked Classics that cover everything from Romeo and Juliet to Tom Sawyer.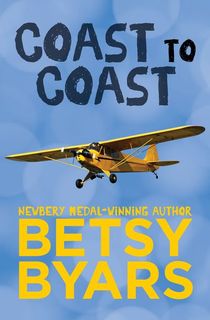 Coast to Coast
What could be better than a cross-country jaunt in your grandfather's Piper Cub plane? Adventure lovers will devour this heartwarming story, and it's panoramic view of the United States will get them excited to buckle up again and again.
Why We Love It: Newbery Medal-winning author Betsy Byars is possibly one of the best American storytellers alive today. In taking that "one last short flight" and weaving it into a tale of discovery, Byars shows off her gift for creating the grand adventure novel.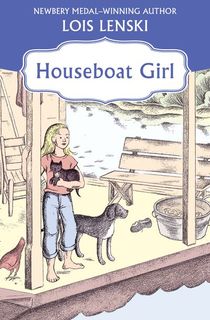 Houseboat Girl
If you think your car is crowded, try traveling with two parents, four kids, eight chickens, several turtles, a dog, and a cat! So goes the life of Patsy, as she travels down the Mississippi River in a houseboat.
Why We Love It: Lois Lenski traveled all through the United States to meet the people she ultimately wrote about in her novels. As her books gained renown, children from all over the country invited her to visit them so she could include their experiences in her novels. This one's a wonderful way to travel back in history and across America at the same time.
Even though attention spans for teens are slightly longer than young children, they'll appreciate efforts to keep them occupied during the ride.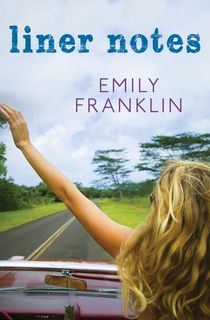 Liner Notes
A must-add to any road trip, this story follows Laney and her mother as they roll through the American landscape and reminisce about their lives.
Why We Love It: From the classic soundtrack it inspires to Franklin's unique voice, Liner Notes is one of those books you'll enjoy reading right along with your teen. (Though not while you're driving, of course!)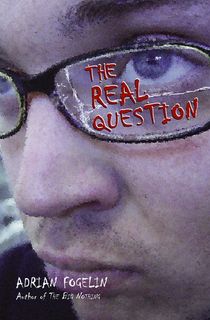 The Real Question
Lonnie and Fisher, two friends who couldn't be less alike, go on an extended road trip, during which Fisher begins to rethink his responsibilities, including school, college preparation, and family commitments.
Why We Love It: Adrian Fogelin expertly draws in teens who will see familiar themes of family expectations, overachieving, and the demands of school.