In Paula Hawkins' bestselling psychological thriller The Girl on the Train, Rachel Watson is on a booze-fueled downward spiral. Her blackouts make her unreliable to both the reader and her friends, though she's still convinced she can solve a woman's disappearance. Without giving anything away, the further Rachel digs into the mystery, the more her life—and her understanding of herself—is turned upside down.
If you're looking for more books like The Girl on the Train, we recommend these thrilling suspense novels about unhealthy obsessions, deceptive memory, and untrustworthy characters. Read on, but question everything—especially your own assumptions.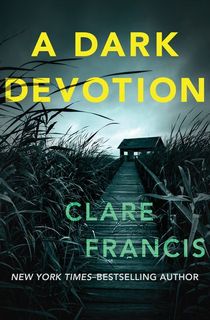 A Dark Devotion
Alex is a respectable London lawyer who defends criminals alongside her husband. But being an advocate for the guilty has put a strain on Alex, and her marriage. So it's perhaps with too much eagerness that she travels back home to Norfolk, where her old childhood friend Will is looking to solve the disappearance of his wife, Grace. You know what they say: "The path to hell is paved with the best of intentions," and as Alex finds out, Will may have had good reason for killing Grace.
Related: 9 Psychological Thrillers That Will Make You Trust No One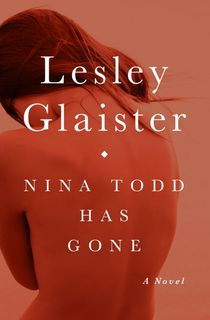 Nina Todd Has Gone
We all make mistakes. But unfortunately for Nina Todd, she's chosen the wrong person with which to make one. Though she's just moved in with her sweet boyfriend, she finds herself in the throes of passion with a man she's only just met. Nina hopes Rupert will simply disappear after their one night stand—but he has a different plan in mind. And it involves making her life a living hell...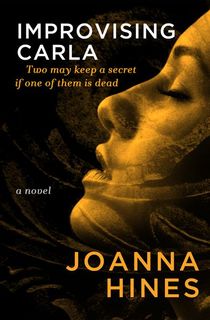 Improvising Carla
Helen hopes to escape her problems by taking a vacation to Greece. There, she hits it off with the charming Carla, another single woman looking for adventure. But by the end of the trip Carla is dead—and only Helen knows the truth of her demise. She may leave Greece behind and return home, believing it's the only sensible thing to do, but she'll soon learn that ditching her secrets won't be quite so easy.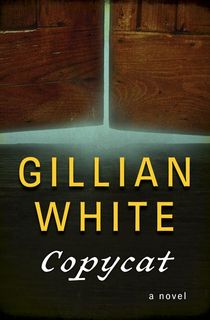 Copycat
At first, Martha tolerated Jennie. She was kind, reliable—the sort of friend who'd take the kids for an afternoon. But deep down, she found her a little...annoying. Over time, though, the roles have reversed: Now Martha is the one who's desperate, failing at her marriage and work, while the once pathetic Jennie seems to be flourishing. This imbalance leads to obsession and a competition that'll tickle fans of Gone Girl and Single White Female.
Related: 13 Books Like Big Little Lies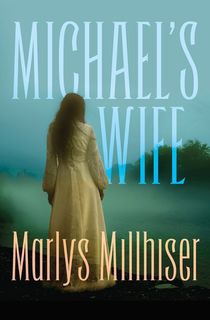 Michael's Wife
When Laurel Deveraux wakes up in the dead of night, she has no memory of herself, her ex-husband, or the baby they allegedly had together. Twenty-four months have been erased from her mind—but what exactly happened during those two years, and how did it lead her to the Arizona desert? As Laurel starts to piece together the puzzle of her past, she discovers that what she doesn't remember could very well get her and her child killed.
In a Dark, Dark Wood
Like all good crime writers, Leonora knows she's safer in her apartment than in the great outdoors. But when an old friend invites her for a relaxing weekend in a cabin, she takes a risk and tries to be social. Big mistake. Lee (or Nora, as she's known to some) wakes up in a hospital bed with no knowledge of what's happened—except that something has gone very, very wrong. To discover the truth, she will have to access the part of her past she thought she'd buried long, long ago...
Related: 10 Psychological Suspense Books That'll Keep You Up All Night
All is Not Forgotten
When Jenny Kramer is brutally attacked at a party, her parents give her a controversial drug that is supposed to erase all memory of the incident. But, like the title says, all is not forgotten, and Jenny's emotional trauma may never heal. They take it upon themselves to find Jenny's attacker themselves—an investigation that puts a strain on their marriage but also points a finger at their close-knit community. Is it possible that Jenny's attacker is one of them, hiding in plain sight?
All the Missing Girls
Aside from her best friend, Corinne, Nicolette Farrell is the only one to escape Cooley Ridge. And even then, no one knows what truly happened to Corinne—she vanished without a trace ten years ago. But while the rest of her friend group has moved on to marriage and motherhood, Nic is still haunted by Corinne's disappearance. Her anxiety intensifies when she returns to her hometown and another local girl goes missing, causing her to wonder if the two events are connected. And if they are, does Nic have it in her to uncover the truth?
Before I Go to Sleep
Like Hawkins' Rachel, Watson's Christine can't even trust herself. A horrible accident has turned her into an amnesiac: At night, her brain erases her memories of the previous day, which means her husband, Ben, must tell her all about herself and their marriage each and every morning. Hoping to jog her memory, Christine starts keeping a daily journal, where she eventually finds a foreboding, self-written message: "Don't trust Ben." This thriller is a gripping allegory of the importance of memory and identity—because who can we trust if we can't trust ourselves?
The Good Girl
As the daughter of a prominent judge, Mia is always eager to blow off some stream. But when she's stood up at a bay by her on-again, off-again boyfriend, she goes home with a beguiling stranger. As it turns out, that beguiling stranger is on the predator on the prowl—and he takes Mia as his prey, locking her up in a remote cabin in the woods. Mia's mother is understandably terrified, while her husband is abnormally casual—even cavalier—about finding their daughter...
The Silent Wife
From the outside, Jodi and Todd's marriage looks perfect, but the reality is actually very bleak. Things have been unraveling for quite some time, what with Todd's cheating and Jodi's willingness to look the other way. Jodi's behavior isn't complacency, however, but a determination to hang onto her affluent lifestyle—by any means possible. A.S.A. Harrison's The Silent Wife starts with a crime and works backwards, painting a gripping portrait of a woman pushed too far.
Dear Daughter
After serving time for her mother's murder, former "it girl" Janie Jenkins sets out to find the real killer and clear her name. Her undercover mission reveals that she and her mother may have had more in common than she thought—including some dark secrets that now threaten Janie's safety.
Related: A Suspicious Death Troubles an Elite Boarding School in Good Girls Lie
Reconstructing Amelia
Kate's daughter, Amelia, has been accused of cheating at Grace Hall—a prestigious prep school in Brooklyn. But when Kate arrives to pick Amelia up and reprimand her, she finds the school surrounded by police cars and ambulances. School officials tell Kate that, after being discovered, Amelia jumped to her death. Like any mother, Kate can't believe it—and her suspicions are confirmed when she receives an anonymous text that reads, "She didn't jump."
Related: 9 Books for Fans of Sharp Objects
Featured photo: Poster of "The Girl on the Train" (2016), via Universal Pictures