Awards season is upon us! On February 8, film buffs around the world eagerly tuned in to see which movies would be nominated for the 2022 Academy Awards, and as always, more than a few of the year's nominees are book adaptations.
We've put together a list of all the books that inspired this year's best movies so you can check out the source material before the ceremony is held on March 27. Here are the seven books that inspired the 2022 Oscar nominees.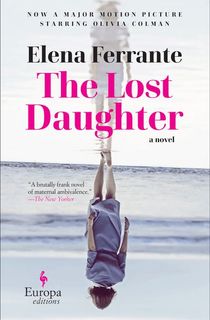 The Lost Daughter
When her two fully-grown daughters go to live with her ex-husband in Toronto, Leda has time to herself for the first time in years and decides to go on vacation on the coast of the Ionian Sea. While lounging on the beach she meets Nina, a young mother, and they strike up a conversation swapping stories of motherhood.
But when Nina reveals a dark secret to Leda, it sets off a series of events that could destroy Nina's life. Elena Ferrante's novella serves as the basis for Maggie Gyllenhaal's directorial debut, which garnered three Oscar nominations.
The Power of the Dog
Director Jane Campion became the first woman ever to be nominated twice for the Oscar for Best Director for her work on The Power of the Dog, which is based on a 1967 Western book of the same name. Set on a Montana ranch, it tells the story of brothers, Phil and George. After George gets married, Phil, a rough and cruel rancher, resents George's new wife Rose and her son Pete.
This puts further strain on his already troubled relationship with his brother. Then, for reasons initially unknown, Phil takes Pete under his wing and sets out to teach him how to be a man's man.
The Power of the Dog leads this year's group of Oscar contenders with 12 nominations.
Men Without Women
The Best Picture-nominated Japanese film Drive My Car is based on a short story of the same name from acclaimed author Haruki Murakami. "Drive My Car" is one of seven stories in Murakami's collection Men Without Women.
All of the stories center on men who, for various reasons, find themselves without women in their lives. "Drive My Car" follows Kafuku, a widower and actor who hires a young female driver to chauffeur him around Tokyo.
In addition to its Best Picture nomination, Drive My Car has been nominated for three other Oscars.
Related: 11 Books to Introduce You to Modern Japanese Fiction
Dune
A science-fiction classic, Frank Herbert's Dune is the first in a six-book saga. Paul Atreides is the heir to the noble House Atreides, rulers of the desert planet Arrakis. The planet is nearly desolate, and the only thing of value is melange, a kind of spice that extends life and expands consciousness.
When his family is betrayed, Paul begins a quest that will lead him to his destiny: to become the mysterious and powerful man Muad'Dib.
Denis Villeneuve's adaptation of Dune is nominated for 10 Oscars.
Nightmare Alley
As he watches an alcoholic carnival geek entertain and horrify the crowd at a county fair, carny Stan Carlisle vows to never fall so low as to let anything like that happen to him. Stan's ambition quickly allows him to rise in the ranks of the carnival until he eventually becomes a spiritualist, working with his wife and taking his act into the parlors of the rich and easily fooled.
When the stress of his lies starts to be too much, he finds himself in the office of the beautiful psychologist Lilith Ritter. But Lilith demands a slightly different form of payment for her services that may cost Stan everything.
Director Guillermo del Toro's adaptation of Nightmare Alley is up for four Oscars.
Romeo and Juliet
At its core, Stephen Spielberg's adaptation of the musical classic West Side Story is based on Shakespeare's Romeo & Juliet. The play, which has been heralded by many as the greatest love story of all time, chronicles the doomed love of Romeo Montague and Juliet Capulet as they search for a way to be together despite their respective families' generations-long feud.
West Side Story moves the setting of Shakespeare's story from Verona, Italy to New York City in the 1950s. West Side Story is nominated for seven Oscars.
Related: The 17 Best Shakespeare Movies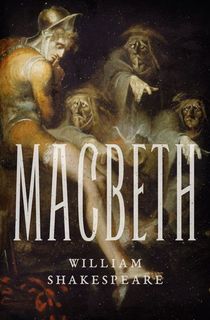 Macbeth
Written and directed by Joel Coen, The Tragedy of Macbeth is based on Shakespeare's famous tragedy. The play follows the Scottish general Macbeth as he works to fulfill a trio of witches' prophecy that he will become king. Political turmoil and bloodshed ensue as Macbeth and his ambitious wife strive to secure and protect their power.
The Tragedy of Macbeth is nominated for three Oscars.
Featured still from "The Power of the Dog" via Netflix.