Being a Jane Austen fan is a blessing and a curse. A blessing because what she did publish was masterful, and completely worthy of reading over and over again. (Plus, it would eventually inspire incredible movies, the best of which are listed here.) That being said, we'd love to have a little more to re-read.
In the author's lifetime, she only published four novels and a work of short fiction, and two of her famous books—Northanger Abbey and Persuasion— were published posthumously in 1818. But before you pick up Pride and Prejudice for the 100th time, check out one of these related reads sure to give you the Austenian feels.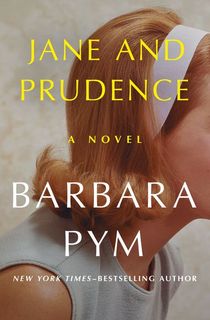 Jane and Prudence
Barbara Pym and Austen fans are what Emma Woodhouse would've called a perfect match. In her book Jane and Prudence, Pym's riff on the eponymous spinster is called Jane Cleveland. Like Emma, she enjoys playing matchmaker for her younger, unlucky-in-love best friend— Prudence—only to see her plans foiled. As Jane continues to meddle and Prudence sets her sights on a married man, the novel becomes a witty comedy of manners, family, and female friendship.
Hailed by the New York Times as one of the most underrated authors, Barbara Pym's novels reminds us all that "life is full of mild, durable disappointments [and] it can even be funny."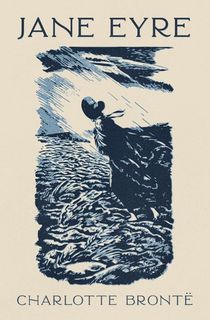 Jane Eyre
Lovers of Austen will enjoy the slightly darker story of Jane Eyre. The novel follows Jane throughout her troubled childhood being brought up by abusive relatives, as she finds comfort tutoring the young ward of the brooding Mr. Rochester. Misunderstanding and mystery all play into this Gothic novel.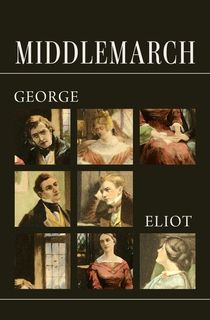 Middlemarch
Middlemarch follows four intersecting stories of the people living in the fictional town of Middlemarch, located in the Midlands region of central England. The different characters all have plots of their own—which include love, scandal, and disgrace—much like many of Austen's story lines.
The Marriage Plot
This popular contemporary romance novel centers around three Brown university students in the 1980s. English major Madeleine Hanna is writing her senior thesis on Jane Austen and George Eliot's 'marriage plots' that lie in their great English novels. But as real life unfolds and Madeleine is torn between two suitors of her own, the trio is forced to reevaluate real life in comparison to these age-old tales.
Eligible
The very recently published modern day retelling of Pride and Prejudice gives us sisters Liz and Jane, a magazine editor and yoga instructor, respectively, living in New York City. After their father has a health scare, the two sisters return to their childhood home in Cincinnati. Much to their mother's delight, a new eligible doctor with an interest in Jane has moved in next door—though Liz finds his neurosurgeon friend to be anything but charming.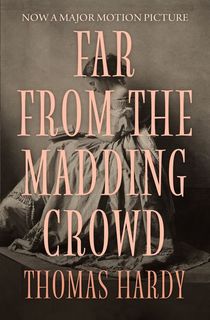 Far from the Madding Crowd
Thomas Hardy's most famous novel follows the life of Bathsheba Everdene, as she filters through a seemingly endless line of suitors. Though loved by many, she finds that her pride gets in the way of accepting help—much like Austen's characters. Deceit, proclamations of love, and dramatic gestures all play a part in this classic book.
Pemberley Manor
This follow up to Pride and Prejudice checks in with the Darcys during their first year of marriage. Can two seemingly incompatible souls work it out? Readers reunite with favorite characters, including Jane, Bingley, and Colonel Fitzwilliam, as Elizabeth and Fitzwilliam Darcy learn some much needed lessons about married life.
Longbourn
Perfect for fans of Downton Abbey and Jane Austen—and no doubt there's a fair bit of crossover there—Baker's novel goes downstairs at Longbourn, telling the story from the point of view of the housemaids and staff of the Bennet household. Get a new perspective on your favorite characters, from the people who empty their chamber pots, as well as further insight into the Regency Era, beyond balls and handsome bachelors.
In an interview, Baker said, "As a child, reading Jane Austen, I became aware that if I'd been living at the time, I wouldn't have got to go to the ball. I would've been stuck at home, with the housework … And so once I was aware of that—of that English class thing—Pride & Prejudice began to read a little differently. I noticed other presences. A footman enters, a housemaid is told to run along and do something. I also began to realize that some things that seemed to just 'happen'–notes arriving, carriages being brought round, meals being served–would of course require human agency to make them occur. I became fascinated by these little flickers of activity: I started to see a whole other life going on below the surface of the book."
Austenland
Thirty-two-year-old Jane Hayes has a problem. She's so obsessed with Mr. Darcy (as played by Colin Firth) that she can't find a real man who can live up to him. After confessing this problem to an elderly great-aunt, she receives the gift of a trip to Austenland, a full-fledged Regency-era resort for Austen obsessives.
What follows next is full of hilarity, romance, and epic plot twists. Despite what critics think, Austenites and fans of fun rom-coms will love the movie adaptation, starring Keri Russell and a hilarious Jennifer Coolidge. There's also a novel sequel, Midnight in Austenland, loosely based on Northanger Abbey.
Pride and Prejudice and Zombies
While some may not enjoy zombies being added to their favorite book, Seth Grahame-Smith's take on Pride and Prejudice is more comedy than anything. The book follows the Bennet sisters, who are trained zombie-fighters, as they try and keep the English countryside safe. Who has time for romance when there are zombies on the loose?
Dear Mr. Knightley
Samantha Moore is used to reading her favorite stories, and in turn has forgotten to write her own. But when an anonymous benefactor, calling himself Mr. Knightley, offers to put the 23-year-old through Northwestern's Medill School of Journalism—with the catch of writing him frequent letters detailing the progress—Sam must learn how to tell a story of her own. The modern-day take resonates with anyone who has ever gotten lost in Austen.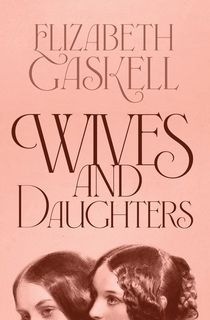 Wives and Daughters
Though Frederick Greenwood finished the story due to Gaskell's untimely death, it is still one of her finest novels. The life of Molly Gibson is the focus of Wives and Daughters, as she is sent to live with a wealthy family and soon befriends their youngest son Roger. Much like Austen's novels, there are several women trying to wed eligible men, and the themes of status, love, and loss all play large parts in this book.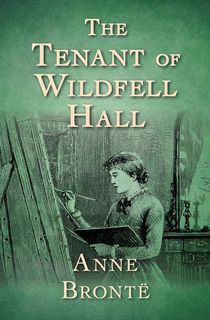 The Tenant of Wildfell Hall
Another Brontë sister makes our list, but probably not the one you were expecting. The lesser-known novels of Anne Brontë have similar tones to Austen's novels. The Tenant of Wildfell Hall takes place during the arrival of a mysterious widow, Mrs. Helen Graham, and the book's narrator Gilbert Markham is intrigued by her story. Though she has a troubled past, Gilbert is still drawn to her in this story full of love and mystery.
Featured Photo: Still from "Far from the Maddening Crowd" (2015), via Fox Searchlight