"It's such a happiness when good people get together." Emma, Jane Austen's classic Regency-set comedy of errors, centers around the exploits of a headstrong young woman whose misguided attempts to play matchmaker for her social circle result in plenty of laughs—and a healthy dose of humility. Though more than 200 years have passed since the publication of the coming-of-age novel, Emma is more beloved than ever.
In fact, Jane Austen fans are in for a treat this winter: a charming film adaptation will be coming to the silver screen on Feb 21, 2020, with Anya Taylor-Joy (The Witch, Split) starring as the eponymous character. If you're a diehard fan who plans on watching the new release, on top of having seen the numerous previous adaptations and read the book, you may be in search of more novels that emulate Emma—we certainly can't get enough, either.
Not to worry! We've rounded up 11 books like Emma that call to mind some key traits of the classic, including Jane Austen's signature sharp wit and piercing social commentary.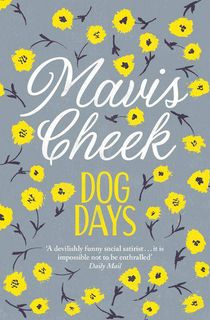 Dog Days
Recently divorced Patricia has scarcely any time to revel in her newfound freedom before her meddlesome friends attempt to set her up with a steady stream of eligible bachelors. Worse still, Patricia only has eyes for a handsome acquaintance who's already taken.
As the independent Londoner navigates all manner of sticky social situations, from reining in her misbehaving emotional support dog to dining with her ex's new flame, Patricia spins every dull or uncomfortable moment into downright comical fare. Library Journal calls this a novel that "will appeal to readers who like their fiction sharp and British," while The Boston Globe quips that "Mavis Cheek is Jane Austen in modern dress." Consider us sold.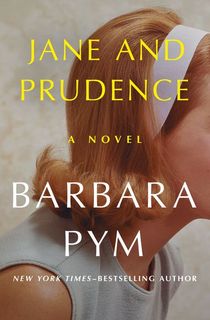 Jane and Prudence
Set in 1950s England, this novel by New York Times bestselling author Barbara Pym is a thoughtful and amusing take on class conflict. Once-close college friends Jane and Prudence now have little in common. Jane lives in the countryside with her well-to-do husband and doting daughter, making it no secret that she pities Prudence's existence: independent, single, and working an office job in London.
Jane decides to fix her friend up with a widower named Fabian and has already presumed that they'll live happily ever after. However, it turns out that multiple women are already pursuing Fabian, and Prudence has a secret crush of her own, causing Jane to question her impeccable judgment after all.
Related: The Best Jane Austen Movies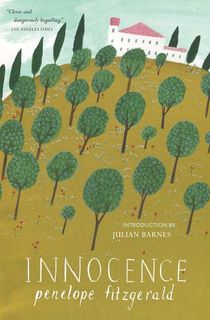 Innocence
This novel set in postwar Italy "shines with intelligence, wit, [and] sly irony" (Publishers Weekly). Like Jane Austen's Emma, 18-year-old Chiara is headstrong and overestimates her own wisdom. But the similarities in personality end there; Chiara is the heiress of a Florentine estate with an honorable reputation but little money, and unlike Emma, she dreams about falling in love and getting married.
The current object of her affection is Salvatore, a young doctor who's sworn off romance. What's a girl to do? Naturally, Chiara's solution is to call on the help of a British girlfriend who thinks she can pull off the impossible match, resulting in a hilarious series of misunderstandings.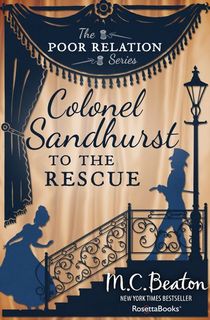 Colonel Sandhurst to the Rescue
There are six books in romance author M.C. Beaton's Poor Relation series, and this one may be the wackiest of all. In Regency England, the staff of the Poor Relation hotel finds their business in dire financial straits due to one mishap after another. Founder Colonel Sandhurst concocts a sneaky plan to bring in some quick cash: he'll offer sanctuary to a runaway bride, then extort money from her father in exchange for information on her whereabouts.
But the plan falls apart when the woman is smitten by a fellow hotel guest, and her jilted fiancé shows up to set things right—only to fall head over heels for a maid that he has mistaken for his future wife. Can the Poor Relation staff use their renowned matchmaking skills to sort out this mess?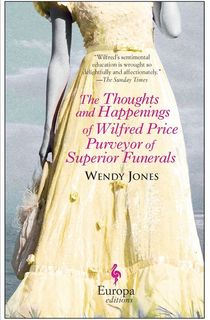 The Thoughts and Happenings of Wilfred Price Purveyor of Superior Funerals
In 1920s Wales, a young undertaker impulsively proposes to an enchanting young woman who he's just met—and instantly wishes he could take it back. Why, oh why, didn't he think this through? Wilfred uses increasingly amusing stall tactics to pacify his betrothed and her intimidating father, but he finally begins to sum up the courage to break off the mismatched engagement when he meets a lovely woman that he actually could see himself marrying.
Though the protagonist of this "skillfully drawn comedy of manners" is male, you'll see that he shares with Emma Woodhouse a habit of getting into zany situations when the best of romantic intentions spin out of his control (The New Yorker). You may find that the foolish Wilfred isn't the most sympathetic of characters—then again, when Jane Austen was working on Emma, she reportedly wrote "I am going to take a heroine whom no one but myself will much like."
Emma: A Modern Retelling
We would be remiss not to mention this modern homage to Emma. Best known for penning The No. 1 Ladies' Detective Agency series, Alexander McCall Smith "takes Jane's characters and invites them warmly into our world...We like his Emma, a contemporary small-town girl who worries over dinner parties, pours gin and tonics and drives a Mini Cooper" (The Washington Post).
This Emma has just returned to her hometown after completing her college degree, and is busy with preparations to open an interior design business. An amusing diversion comes about in the form of playing matchmaker for her friend Harriet, a teacher's assistant. McCall Smith manages to capture the spirit of Jane Austen's classic novel—no easy feat—and modernize the characters and storyline in a manner that is both fascinating and spot-on.
A Match Made in Mehendi
Think Jane Austen's Emma, only set in a modern-day American high school, and you've got A Match Made in Mehendi. 15-year-old Simi comes from a long line of Indian matchmakers. When she accidentally sets her cousin up with the perfect partner, her family thinks she has the "gift." At first, Simi has no interest in pursuing the family trade, but she changes her tune when she realizes that she can profit from the business in more ways than one.
With the help of her best friend and her brother, Simi develops a dating app that becomes a hit at her high school—but when her matches start to shake up the status quo, her plans to reach peak popularity are derailed. Publishers Weekly's starred review calls this a "winning romance" that's "as enjoyable as it is heartfelt."
The Matchmaker of Perigord
Guillaume Ladoucette has made his living as the sole barber in a tiny backwater French village of only 33 residents. But as his clientele has grown older and balder, he's turned to a different occupation: matchmaking. Guillaume expects customers to flock to his newly renamed shop, Heart's Desire. And flock they do, but as it turns out, he's a hopeless matchmaker.
Guillaume soon finds himself in over his head as his antics wreak havoc on the delicate balance of village relationships. For those readers who enjoy their romantic comedies with a side of whimsy, magical realism weaves its way into certain elements of this book.
Jane Fairfax
If you long to re-enter Jane Austen's fictional world, this book will get you there. Library Journal called Jane Fairfax's origin story "extraordinarily well done." You'll recall that Jane Fairfax was an acquaintance of Emma's.
Despite her less privileged background and upbringing as an orphan, Jane inspired jealousy in Emma due to her intelligence and musical talent. This absorbing novel recreates the girls' childhoods and the challenging circumstances that lead to Jane seeking work as a governess in Emma.
Off Script
Teenage movie star Emma Crawford has just wrapped up her first year of college, which was everything she hoped for and more. Fresh off the confidence boost of a great year, she decides to play matchmaker—career matchmaker, that is—and hook her friends up with fulfilling new jobs. Her first project will be molding assistant Brittany Smith into the starlet she was destined to be...in Emma's mind, anyway.
In the spirit of Jane Austen's social commentary, Kate Watson tackles questions about how 21st-century women are treated in the workforce in general, and the entertainment industry in particular, in this modern feminist retelling of Emma.
Related: The 10 Best Mr. Darcys: From Favorite Films to Books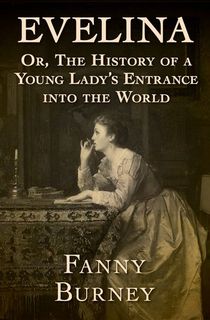 Evelina
Perhaps you're in the market for another classic book, rather than a modern reimagining of Jane Austen's Emma. In that case, let us introduce you to the works of Fanny Burney, a contemporary of Austen's who likely influenced the latter's own subject matter. Published a full 37 years before Emma came to fruition, Evelina concerns a young woman who has learned that she is not in fact illegitimate, as she was led to believe her whole life, but is actually the daughter of an aristocrat.
As she makes her debut in society, she juggles several suitors and learns how to recover from a series of humorous social faux pas. Her changing status allows her to see inconsistencies and hypocrisies that her landed gentry peers are unaware of. Though not quite as pointed as Jane Austen's novels in its criticism of manners and class, Evelina remains a witty social satire and an important precursor to books like Emma.
This post is sponsored by Open Road Media. Thank you for supporting our partners, who make it possible for Early Bird Books to continue publishing the book stories you love.
Featured still from "Emma" (2020) via Neon