Black history has always been more than one month, more than one chapter in a history book. That's why it's so important to expand upon the facts we learned in the classroom and celebrate Black history through various media, especially kids' books.
In honor of Black History month, we've compiled a list of must-read children and young adult books that uplift and fulfill Black voices. Featuring stories of courage, strength, and determination, these books reflect the true experiences of both famous and lesser-known Black change-makers.
Included below are picture books, chapter books, self-help workbooks, and more to help kids learn about some of the most brilliant and heroic figures in history.
Discovering Black America
Spanning more than 400 years, Discovering Black America documents the rich history of African Americans. It begins with the first Africans to come to the New World and ventures through European colonization, slavery, and two World Wars. Then it continues through the history of the Civil Rights movement up to the election of the first Black President, Barack Obama.
Accompanied by excerpts from diaries, journals, and interviews, this illustrative read brings to light many crucial yet underreported stories. It also profiles more well-known figures like Harriet Tubman, Booker T. Washington, Martin Luther King, and Malcolm X. This historical record provides an exciting learning experience for children about Black Americans and their experiences during the changing times in the US, which may not always be taught in schools.
Famous Firsts of Black Americans
This historical overview chronicles the notable Black men and women who helped shape America. It includes biographies of stars who made major strides in their fields of science, arts, politics, and sports.
From George Washington Carver, an agricultural scientist, to Jack Johnson, the first Black world heavyweight boxing champion, and 20 other profiles in between, this book highlights the lives of some of the most important contributors.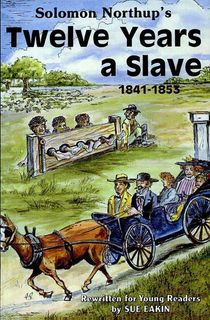 Solomon Northup's Twelve Years a Slave, 1841–1853
Solomon Northup, a father and hack driver in upstate New York, was kidnapped, stolen from his home, and enslaved. Written entirely from memory, Northup chronicles his heart-rending journey from a free man of color to a slave and a free man once again.
This autobiography from 1853 was rewritten and paired with illustrations to share the story with young readers. With the often-detached history of slavery, Northup's narrative presents children with a personalized account of the experience millions of slaves endured.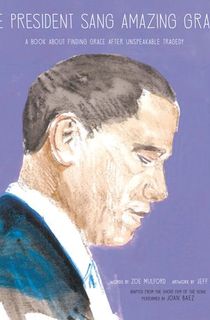 The President Sang Amazing Grace
In 2015, when a tragic shooting at a historic Black church in South Carolina left nine people dead, President Barack Obama addressed the grieving nation. Among the slain was Reverend Clementa Pinckney, whom Obama prepared a touching eulogy for.
During the funeral, he delivered an eloquent rendition of "Amazing Grace" and called on the country to honor the lives of the victims. He also addressed the state of race relations and the growth of gun violence in America. Obama's speech is still remembered today as one of the most powerful moments of his presidency.
Zoe Mulford was so inspired that she wrote a song called "The President Sang Amazing Grace." Sung by Joan Baez, it was turned into a popular illustrative video by filmmaker and painter Jeff Scher. It was then adapted into a picture book, where Mulford's lyrics are accompanied by Sher's paintings, Obama's eulogy, and touching biographies of the deceased.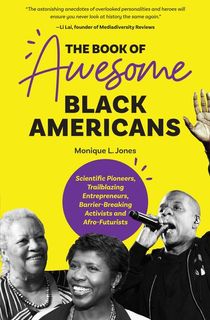 The Book of Awesome Black Americans
Written to celebrate Black Americans, this young adult read is packed with astonishing stories of bravery, grit, and joy. It sheds new light on familiar heroes and showcases African Americans who should be talked about more.
Highlighting the achievements of Black Americans, it focuses on those who not only brought about historical change but also on those who shifted American culture. Each biography brings life to the artists, scientists, abolitionists, and pioneers who made history and encourages young readers to forge their own paths of change.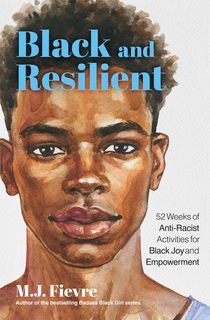 Black and Resilient
This self-acceptance guide for Black teen boys helps them to gain empowerment with weekly lessons, positive affirmations and prompts for expressing emotions. The author teaches readers about racism and gives them the tools they need to survive being Black in America.
Part of the Bold and Black series, the books are carefully designed to provide Black teenagers with a safe haven to express themselves. Society often neglects that Black boys also need uplifting messages and encouragement to thrive. Black and Resilient offers a platform for healing, joy, and the power to confidently navigate life for Black teens.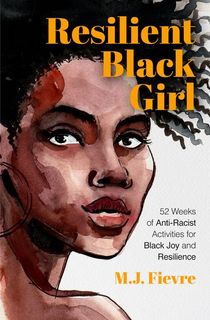 Resilient Black Girl
Another edition to the Bold and Black series, this book focuses on empowering the lives of teenage Black girls and teen girls of color. Black girls possess incredible strength and resilience, yet micro-aggressions and racism threaten their well-being. This book educates Black teenage girls on racism and empowers them to prioritize self-care and self-love.
Resilient Black Girl is the perfect read for girls of color to reclaim their confidence and shape themselves into the powerful women they need to be in our world today.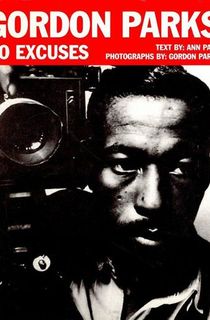 Gordon Parks
Gordon Parks made history as the first Black photographer for Life Magazine despite having to face years of poverty and racism. A true renaissance man, Parks mastered the art of photography, filmmaking, writing, music, and poetry over two decades.
Ann Parr was motivated to learn about Gordon Parks after reading a story about his accomplishments in a Kansas newspaper. She interviewed the mayor of Fort Scott, Kansas, and many of Parks' friends, but a personal interview with Parks confirmed her belief in a powerful, inspiring story.
This deep dive into Parks' life and work is accompanied by striking black-and-white photographs and illustrations, including some of his most famous images of poverty, chic Parisian models, and the Civil Rights Movement.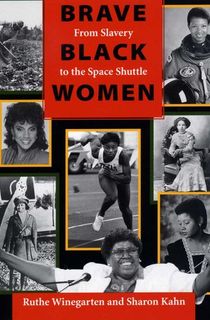 Brave Black Women
Authors Ruthe Winegarten and Sharon Kahn wrote this book highlighting the accomplishments of Black women specifically for young grade school students. Their story honors many heroines who have shaped American history, from before the Emancipation Proclamation to the present day.
Along with detailed biographies of famous Black women, the book also profiles lesser-known women across various industries, including education, business, medicine, sports, art, and politics. Paired with archival photographs and illustrations, this is a powerful must-read for children, parents, and teachers.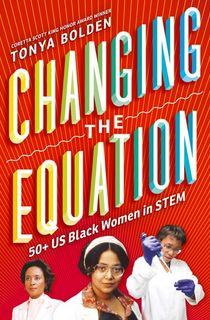 Changing the Equation
Discover the remarkable impact of Black women in STEM through the biographies of over 50 trailblazers. From computer scientists to doctors, inventors to mathematicians, this book celebrates the women who broke barriers, overcame discrimination, and paved the way in their respective fields.
Get to know a cybersecurity expert, video game developer, roboticist, oncologist, and more. In these profiles, you'll find inspiration and role models for your future STEM aspirations. These stories encourage young readers to dream big, ask questions, and never stop exploring.
Featured Photo: Suad Karmadeen / Unsplash