Fans of Angie Thomas's stellar debut young adult novel The Hate U Give may be hungry for similar books as conversations around and protests supporting the Black Lives Matter movement and issues of police violence and brutality continue to increase.
But Angie Thomas's book not only deftly handles issues of racism in America on a broad scale, but also looks at how growing up black in America can take a toll on young identity and its creation.
If you're looking for more YA books like The Hate U Give, here are 10 thought-provoking YA novels with diverse characters and stories that tackle the important and often political issues young adults are concerned with today.
Tyler Johnson Was Here
For fans of The Hate U Give who are hoping to pick up more books that deal with police violence and brutality in the same manner that Angie Thomas's instant YA classic does, Tyler Johnson Was Here is just the story you need to read.
When Marvin follows his brother Tyler to a local party, he never imagines the night will end with a police raid, a violent shootout, and mere days later, the discovery of a dead brother.
The chilling truth behind Tyler's death is found out when a video of him being shot and killed by police goes viral. As Marvin's family grieves, he must learn to make sense of both the man he knew and the hashtag that bears his brother's name, all while discovering his own self and sense of justice and peace.
RELATED: 26 Must-Read Books by Black Authors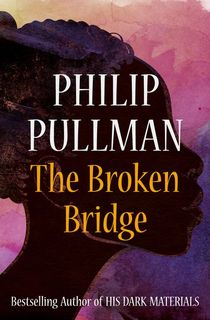 The Broken Bridge
From the bestselling author of His Dark Materials comes this brilliant, beautifully told coming-of-age novel about a sixteen-year-old half-Haitian artist who is about to discover life-changing family secrets.
Ginny has never known her mother, who died when she was a baby. All she has of her is her artistry. But when Ginny's social worker takes a closer look at her life, Ginny discovers that her father has been harboring a terrible secret that will unravel everything she thought she knew about her family and her own identity.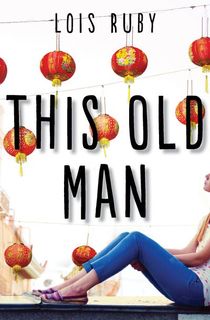 This Old Man
Greta's home life has always been unstable. But when Greta is moved into a group home for at-risk teens after things take a sudden turn for the worse, she's stunned to find the place begins to feel like home.
When Greta runs into the shy, interesting boy Wing carrying a giant box of food to his ailing grandfather, Greta asks to accompany him to the hospital. And despite the fact that Greta and Old Man are separated by a language barrier, she's about to discover that they have a lot in common.
Love, Hate & Other Filters
Maya Aziz is caught between worlds. An American-Indian Muslim girl, she can see her future laid out in front of her. But which path does she follow?
While her parents expect her to attend a college close to home and eventually marry a good Muslim boy they deem "correct," Maya dreams of a life in New York City, pursuing the boy she's been hopelessly in love with for years—and who might finally be within reach.
But when a horrific crime is committed against her community, Maya finds herself looking at friends and neighbors with new eyes. In a world so fearful of people who look anything like her, how can she ever find out where she truly belongs?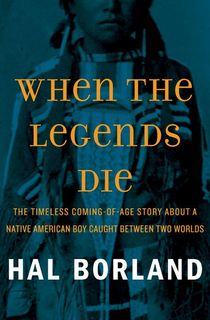 When the Legends Die
Thomas Black Bull has never known life without the woods. His family left behind their life on the reservation to follow a traditional tribal path among the wilds, and Tom has only ever known their embrace. But after tragically losing both his parents, Tom is discovered alone with no one but a bear cub as a companion.
As teachers, authorities, and mentors try to shape him into a new person, Tom battles his place between civilization and wilderness. Fans of The Hate U Give will find themselves gripped by this book that asks itself what the real cost of compromise is.
Related: 10 Must-Read Quotes and Books from Indigenous Authors
Dear Martin
Justyce McAllister is on his way to a new life. Even though he's left his old, rough neighborhood behind, his classmates' stares and scorn follow him around, and the cops don't trust him. Justyce has always sought advice from Dr. Martin Luther King Jr.'s teachings, but he wonders—do these words still hold weight?
When Justyce and a friend go for a drive and run unknowingly into the fury of a white cop, Justyce's whole worldview changes. Shots are fired, and Justyce finds the blame on his shoulders.
Fans of The Hate U Give should consider Nic Stone's debut novel Dear Martin a must-read. Taught in schools around the country, Stone deftly tackles race relations in America in this moving, gripping, undeniably brave and real novel.
I Am Not Your Perfect Mexican Daughter
Julia is not her parents' perfect Mexican daughter, but her sister Olga is. Was.
When a terrible accident leaves Olga dead and Julia alone to pick up the broken pieces of her life and family, Julia's own hurt is swept aside in the rubble. Her parents' grief is taken out on her, leaving Julia no time to come to terms with her own sadness.
But Olga may not have been the perfect child she appeared to be. As Julia discovers more about the sister she once knew, and about herself, she'll set off on a journey of discovery like nothing else.
The Poet X
The Poet X made waves immediately upon its publication. Written entirely in verse, the novel centers on a young girl in Harlem who discovers slam poetry as a way to make sense of her own self and world. The ambitious concept works, largely because debut author Elizabeth Acevedo is a renowned slam poet herself.
Xiomara feels unheard and hyper-visible. Frustrated by the way she's treated, she pours all her thoughts, feelings, passions, and anger into the pages of her notebook, praying all the way that her mother never discovers her writings.
When she joins her church's slam poetry club, she fears what could happen if what she says in that space is ever discovered. But she feels drawn to slam poetry like a moth to a flame. Some things need to be said, and some girls need to be heard.
Felix Ever After
Despite what his last name, Felix Love has never been in love. As a black, queer, transgender boy, love has not come easy. And though he may be proud of his own identity, not everyone else can say the same.
When Felix begins to encounter transphobic bullying online, he creates a catfish profile to get back at his tormenters. But its consequences are unexpected. He somehow manages to fall head-over-heels into a quasi-love-triangle, and he has no idea how he'll get out of this one.
But as Felix begins to fall ever deeper in love, he'll discover that the most important journey is not figuring out his feelings for another, but perhaps figuring out his feelings for himself.
American Street
In this award-winning magical realism book, young Fabiola Touissant stands at a crossroads.
After leaving her native Haiti for a new life in America, her mother is taken into custody by U.S. customs, leaving Fabiola to navigate and discover this strange new world on her own.
Just as Fabiola begins to make sense of her world, her family, her blossoming romance, she's faced with an impossible choice. When you have everything ahead of you, what is the cost of freedom? What is the American Dream really worth?