A quick story that takes a week or two to complete is often satisfying and enlightening, no matter the genre. But sometimes, you just want that sensation of lining one book after another on your shelf, culminating at that moment you close the final installment in a series. The catharsis of following a multitude of characters through hundreds or even thousands of pages is unrivaled. Here are our selections for the best book series by genre, be it the progression of a well-developed relationship between two lovers, an epic fantasy world with a scale and history as vast as our own, or literary fiction with a message that grows more powerful with each new entry.
Historical Mystery Book Series
The Chronicles of Brother Cadfael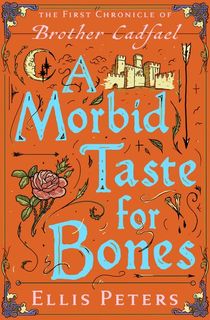 A Morbid Taste for Bones
Set in the 12th century, the Brother Cadfael series has over 20 installments, plenty of pages to lose yourself in as quarantine crawls onward. Focusing on a Welsh Benedictine monk who translates for his brothers (the author, Edith Pargeter, was a knowledgable linguist), the first entry sees Brother Cadfael take the investigation of murder into his own hands, using the skills of his life before joining the monastery to solve the case. The first 13 books were adapted into Cadfael, a British television series that ran from 1994 to 1998.
Devil in a Blue Dress
Devil in a Blue Dress is the first entry in Mosley's series following Ezekiel "Easy" Rawlins, a private investigator and World War II vet in Los Angeles. Easy often finds himself in tense exchanges with the white police he works with due to his status as an African American man, but manages to overcome the unwarranted judgments and solve the cases they can't, Taking place in 1984, the first book in the Easy Rawlins Series is a historic look at race in America as Easy must track down a white woman known to frequent Black jazz clubs.
The Homer Kelly Mysteries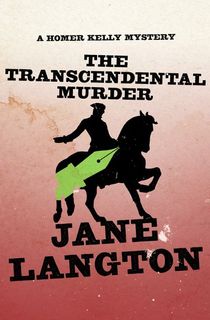 The Transcendental Murder
Jane Langton's interest in history and literature shines brightly in this series, following Massachusetts cop Homer Kelly and his philosophical musings on transcendentalism. Featuring scholarly meditations on the likes of Emerson, Thoreau, and Hawthorne, the series includes many events that directly involve the historical figures Kelly knows so well. With 18 books in total, the first installment immediately showcases Langston's rich and detailed descriptions of locales and historical events.
Outlander
Each book functions as a vast chapter in the larger story, with the 9th "chapter" set to release soon. Claire Randall is a combat medic in 1945, back from the war and reunited with her husband, when she is thrust back in time to Scotland in 1743.
Trying to survive and adjust to the new setting is one thing; trying to resist the young Scots warrior James Fraser is another. As he offers her an unwavering love, Claire is forced to choose between two completely different men and two incompatible lives.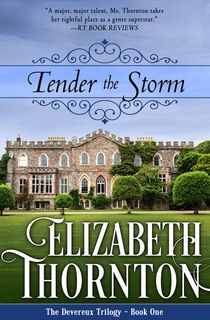 Tender the Storm
Zoe, Claire, and Leon Deveraux each earn their time in the spotlight in this trilogy. Tender the Strom follows Zoe, a seventeen-year-old schoolgirl posing as a revolutionary, making an effort to save innocents condemned to the guillotine, a noble pursuit followed by her sister Claire in the following novel. A series focused on daring romance, suspense, and actions that shock polite society, Elizabeth Thornton's exploration of the Deveraux family weaves politics and love flawlessly.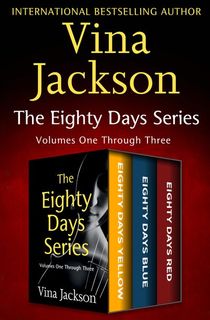 The Eighty Days Series Volumes One Through Three
Exhilarating for the senses, violinist Summer Zahova must explore her passion with music, since she can't get it in her relationship. When her violin is damaged after a day of busking, Summer is propositioned by an admirer of her performances. The university professor Dominik offers to replace her instrument if she puts on a private performance for him, but Summer soon learns he contains a passion to match her own. The trilogy is a wild exploration of emotional and physical sensations, impossibly steamy and difficult to put down.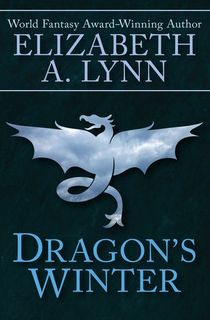 Dragon's Winter
Karadur Atani is supposed to be a dragon king, but his treacherous twin stole his talisman before vanishing. With his heart trapped in a human body, he must fight whatever way he can once he learns of his brother's dark return. The story of his rise to prominence and efforts to maintain what he has worked for shows that Karadur was not just bestowed the right to rule by birth, but through his own efforts.
The Golden Compass
Recently adapted into an HBO series, Lyra Belacqua's curiosity and desire for adventure place her in situations far more dangerous than she could have imagined. The first book alone creates an expansive world filled with political corruption and mystery, and seamlessly inserts magical elements into a realistic setting. The story opens up to parallel worlds just as varied, as Lyra and Will Parry try to set the universe right—assuming they can understand what's wrong with it.
If you've already read this fantasy series, you can check out more books like His Dark Materials here.
The Way of Kings
If you're looking to dip your toes into Brandon Sanderson's expanded literary universe of The Cosmere, it may be better to start with reading the Mistborn series or Warbreaker. But if you're looking for the next great epic fantasy since the likes of Tolkien's The Lord of the Rings or Jordan's Wheel of Time, The Stormlight Archive supplies the massive story and word count you're looking for.
Set on a planet ravaged by giant storms that have reshaped the very ecosystem, the characters displayed are forced to struggle against internal forces as deadly as the external storms, and introduced a magic system as layered as the world itself.
Science Fiction Book Series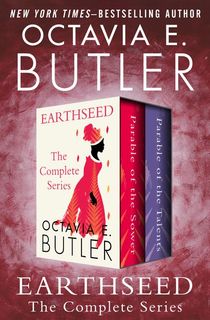 Earthseed
If you've never read any of Octavia's Butler's books, we suggest starting with Parable of the Sower and Parable of the Talents. Together they form an uncanny look at an American future that feels a tad more realistic with each passing year. The world is descending into madness in 2025, but Lauren Olamina aims to spread what little hope she can to those struggling to survive.
Even more difficult than those that have seemingly given up, and more dangerous than the overtly violent leaders of the time, Olamina's most difficult struggle is with people like her family who have come to accept the world as it is.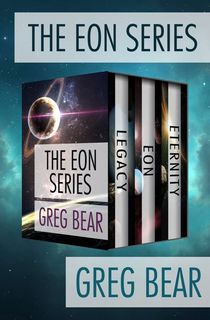 The Eon Series
Also known as "The Way Series," the universe of Eon, Legacy, and Eternity exists without time or space. People fly to distant planets and universes via "The Way," a tunnel through the fabric of reality itself. Exploring a multitude of diverse environments on different worlds in different times, the potential nuclear warfare between the US and USSR is postponed by the discovery of "The Way," launching Earth into an age of discovery.
RELATED: 29 Must-Read Fantasy Book Series
Dune
Receiving a fresh adaptation scheduled to release in December, Frank Herbert's series weaves an assortment of royal families, political drama, and imaginative sci-fi concepts. In a universe where the most influential resource is a drug that must be harvested from deadly beasts, the alliances and betrayals are neverending. The first book centers around Paul Atreides, a member of one of the few competing families, and the power his name holds brings nothing but responsibilities and risks.
Already read Dune? We suggest checking out these similar titles, courtesy of our friends at The Portalist.
Gail Connor and Anthony Quintana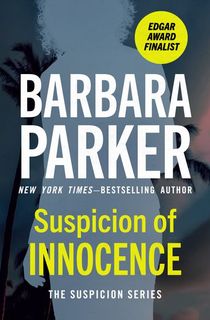 Suspicion of Innocence
Barbara Parker mixes classic mystery thrillers with an in-depth legal component, following Miami lawyers Gail Connor and Anthony Quintana as they unravel the most tightly-woven cases. In the first installment, Gail finds more questions than answers as she tries to solve her sister's murder, putting aside her strained marriage, custody battle, and unknown future in her legal career.
The Benny Griessel series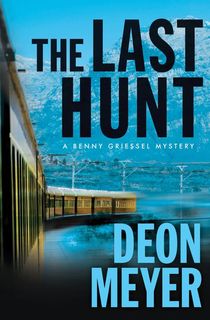 The Last Hunt
The latest addition to the Benny Griessel mysteries, Deon Meyer tells the story of a private investigator in South Africa. Captain Benny Griessel and Vaughn Cupido are caught in events as complex as they are suspenseful. Facing off against vigilantes and criminals who plan ahead, the Cape Town detective does his best to better himself while dealing with the toughest cases of his career. Returning to investigate a cold case involving a lost police officer, the duo search a train for explanations.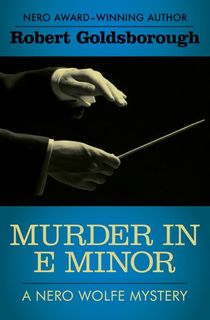 Murder in E Minor
With the character originally created by Rex Stout, these thirteen additions to the series follow the private investigator Nero Wolfe as he continues to unravel New York's more confounding mysteries. Leaving retirement, this first entry sees Wolfe and his assistant Archie investigate the murder of a maestro, following the melody of clues as it plays a sinister tune.
Literary Fiction Book Series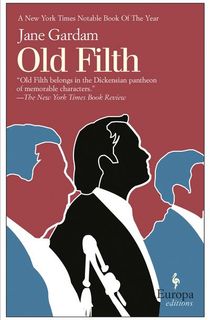 Old Filth
Sir Edward Feathers earned the nickname of Old Filth when working as a lawyer in Southeast Asia, standing for Failed in London Try Hong Kong. Now eighty and having retired after serving as a judge at the English bar, he now has time to ruminate on the emotional wounds of his youth, vividly remembering his now-dead wife and past rival.
Frequently referencing significant historical happenings, the later books contrast Edward's memories and point of view with that of Betty, his wife, and his professional rival Edward Veneering.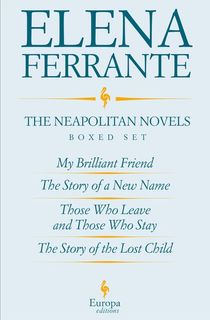 The Neapolitan Novels Boxed Set
Comprised of four installments, The Neapolitan Novels are a coming of age story following Elena Greco and Raffaella Cerullo from their childhood to adult years. "An intoxicatingly furious portrait of enmeshed friends" (Entertainment Weekly), the two try to make the best of their lives in a stifling and often violent poor Italian neighborhood. As the post-World War II country and city are transformed over time, so too are the protagonists.
Magical Realism Book Series
The Famished Road Trilogy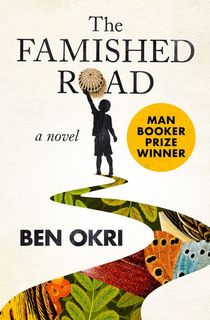 The Famished Road
Awarded the 1991 Booker Prize, The Famished Road begins the trilogy that follows the life of Azaro, a child existing between life and death, exploring the potential for his life as his parents try to resuscitate his body. The visions of the future he sees are bleak, and the land of the dead seems carefree and whimsical, but there's still something drawing the child back to life.
The Southern Reach Trilogy
City of the Beasts
Though it's intended for young adults, this adventurous book series by acclaimed magical realism author Isabel Allende will captivate readers of all ages. When Alexander Cold is sent to live with his grandmother Kate, a tough magazine reporter, she takes him with her on her next assignment in the Amazon. Her goal? To confirm the existence of a mythical creature known only as the Beast.
Their travel companions include an anthropologist, a local guide and his daughter; a doctor, and a local entrepreneur. But not e, Joining them on their adventure are a celebrated anthropologist; a local guide and his daughter, Nadia; a doctor; a local entrepreneur and a jungle shaman. But not everyone's intentions are pure—and Alexander and Kate won't know who to trust as they journey into the territory of the mythical Beasts of the Amazon.