India might be fiction's best kept-secret—with the second largest population in the world, a colonial past that has long embraced the English language, and literary culture that has the ability to tap into the country's rich, ancient history, its authors are educated, inspired and wholly creative.
Here, we spotlight the Indian authors you should be reading and some of their best books.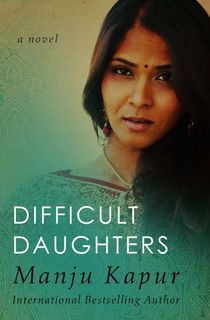 Difficult Daughters
The 1947 partition of India, where its British colonialists carelessly divided up the country and left its religious factions to their own violent devices, is a common topic is Indian literature. But Manju Kapur's debut breaks form, cleverly contrasting the conflict-ridden time with her lead character's own search for feminist independence.
Using a flashback structure that traces a traditional family's evolving values against the colonial rule and World War II, daughter Virmati strives to find a progressive place within the country where a woman's education is tantamount. But her beliefs are put to the test when she gets caught up in an illicit love affair with her married professor neighbor.
Related: An Interview with Manju Kapur, Bestselling Indian Author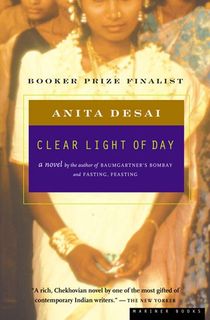 Clear Light of Day
Shortlisted for the 1980 Booker Prize, losing out to William Golding's Rites of Passage, Anita Desai's middle-career novel is the famed author's most autobiographical, set in the neighborhood where she grew up and following a family of four children as they traverse India's change political landscape from youth to adulthood.
Bimla, Tara, Raja and Baba form a close bond as children, playing carefree among the hot, dusty streets of Old Delhi in British India. But as the partition unseams all that they once knew, and careers, newborn families and mid-life dissatisfaction leaves them disconnected, it's the return of estranged sister Tara that unearths old memories and threatens to tear them apart.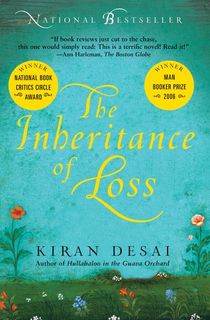 The Inheritance of Loss
Daughter of Anita and a thriving novelist in her own right, Kiran Desai's second novel picks up where her mother's book left off, tracing the author's own upbringing in the United States and winning the Booker Prize in the process. That acclaim largely comes down to its central theme of loss—its characters' confusion between cultures is highly relevant to the many Indians who have been displaced over the past 50 years.
Following an undocumented immigrant chef in New York, juxtaposed against a girl living in the foothills of the Himalayas, the narrative switch between both protagonists' viewpoints balances comedy and tragedy, with a range of eccentric characters in the mix and flashbacks that examine the lasting effects of colonialism on people scattered across the world.
Related: 15 Powerful Books About Immigration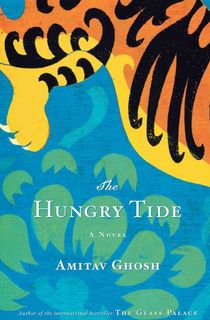 The Hungry Tide
India is immense, its topography evolving from coastal beachlines and mountainous landscapes, through to largely uninhabited areas where wild animals still roam free. And while many an acclaimed author prefers metropolitan settings for the struggles of its city-folk, Amitav Ghosh's novel is set in a place far more remote, on the Sundarbans, a series of treacherous islands in Eastern India off the Bay of Bengal.
Here, an Indian-American marine biologist has arrived to study species of dolphins, paired with two locals familiar with the area. As they venture deep into the heart of these untamed landscapes, they encounter the vast inhabitants who call the area home, ignorant of the conservation that modern society has enforced on their lands, and questioning what right does anyone have to protect what's already being occupied.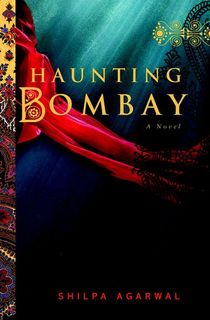 Haunting Bombay
Superstition and fear of the supernatural are ingrained in Indian society, and the ghost story market is a thriving genre among its written landscape. Shilpa Agarwal takes a more literary approach to the variety's trappings in her debut, setting her haunting tale against the familiar backdrop of familiar relations and their big city life.
In Bombay in the '60s, a young girl who lost her mother in the partition crossing is sent to live with her uncle's family, but is never fully accepted into the hierarchical family. And behind a locked bathroom door, lies their ghostly secrets, soon to be flung open and let loose after a monsoon threatens to upend their superficially peaceful existences.
Cobalt Blue
The vast number of regions and dialects in India reveals ways of life that are so distinct, they might as well be a different country altogether. Cobalt Blue was originally written in Marathi by its author when he was just 22, the region's literary style dating back over 1000 years and noted for its ancient complexity of language. In English though, you'll have to settle for Jerry Pinto's translation.
Set in a simple Marathi home, a family welcomes in a strange boarder who inspires all around him as a free spirit. He particularly enchants the two siblings of the household, who both quickly fall in love with him. Telling each tale in succession, the balance of hetero and homosexual perspectives underlies the more radical elements that come to jeopardize the family.
Related: 10 Must-Read LGBT Books
The Illicit Happiness of Other People
Wit and wisdom go hand-in-hand in India, and the people's sense of humor amidst centuries of conflict is something to be admired, especially when channeled into its literature. Manu Joseph's second novel has a knack for transforming complex philosophical questions into lighthearted simplicity, following a family that searches for reasons behind their son's suicide.
Set in Madras in the '80s, the Chackos are a struggling family beset by alcohol, their lives upended one day when comic-book-obsessed son Unni mysteriously falls off a balcony. The father Ousep, a journalist and drunkard, finds himself with a purpose to live: to discover what led his son to jump, while the boy's brother encounters his first experience of love in the face of mourning. The story is wry and satirical, with dashes of despair, all culminating in adventures that give its title true meaning.