Father's Day has arrived, marking a time to reflect on the influential men who raised us. And what better way to explore the special place that fathers hold in our hearts than within the pages of an excellent book? Spanning classic to contemporary literature, including biological and adoptive fathers alike, these books stand out among the crowd for featuring unforgettable father figure characters. Although far from perfect, these literary dads loved and supported their children unconditionally, and for that we applaud them.
Related: The Best Father's Day Gifts for Book Lovers in 2020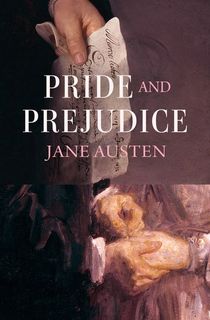 Pride and Prejudice
The father of five daughters who are not legally eligible to inherit his estate, Mr. Bennet is in a rather difficult situation: his daughters must marry rich in order to maintain a comfortable lifestyle. However, Mr. Bennet takes it all in stride. While Mrs. Bennet devotes all her waking time to criticizing her daughters' conversational skills and manner of dress so that they may appear as appealing as possible to suitors, Mr. Bennet has confidence that his children can snag a beau just by being themselves. And when Lizzie expresses her desire to marry for love, not money, Mr. Bennet encourages her to follow her heart.
Related: The 10 Best Mr. Darcys: From Favorite Films to Books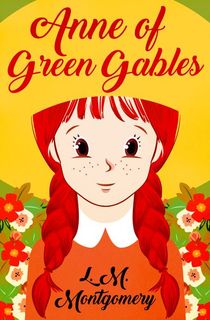 Anne of Green Gables
When Matthew meets Anne Shirley, a vivacious redhead girl of 11, he instantly takes a liking to her. Matthew and his sister Marilla have requested to adopt an orphan to help them run their farm; the only problem is that they asked for a boy. Marilla wants to send Anne back to the orphanage, but Matthew advocates for young Anne and allows her to stay. They quickly bond and Matthew has a soft spot for Anne, buying her clothes and toys. Anne's adoptive father is the first person who has loved her unconditionally, and he has a great influence on her life.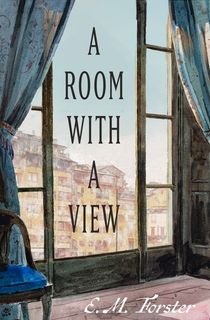 A Room with a View
Though he receives a chilly reception from other people for his refusal to follow social convention at the turn of the 20th century, Mr. Emerson believes in the power of being true to yourself. He also believes in women's equality, and encourages Lucy Honeychurch to follow her heart rather than society's expectations of her. His encouragement allows Lucy to admit her feelings for his son George Emerson, freeing the couple to elope and live happily ever after.
To Kill a Mockingbird
Often upheld in popular culture as a paragon of ethical behavior and integrity as lawyer, Atticus Finch was also an excellent father. He encouraged Scout and Jem's curiosity about the world and exposed them to ideas about racial inequality and injustice. Atticus showed his children how important it is to stand up for what's right, even when that means going against the status quo.
That being said, in Go Set A Watchman, Harper Lee revealed that Atticus Finch was much more complicated than we ever realized.
Related: Books Like To Kill a Mockingbird
A Tree Grows in Brooklyn
Alcoholic Johnny Nolan certainly had his demons and his faults, but he also impacted his children's lives for the better. His infectious personality and musical gifts never failed to distract Francie and Neely from the abject poverty in which they lived, inspiring them to dream of better lives for themselves. Johnny also helped Francie transfer to a better elementary school, an act which encouraged her to be a lifelong learner and become the first person in their family to attend college.
Extremely Loud and Incredibly Close
When nine-year-old Oskar's father dies in the terrorist attacks of 9/11, he's understandably devastated. Thomas Schell was one of the only people who truly understood his unique, eccentric, and possibly neurodivergent son. Thomas also inspired his son's imagination and thirst for learning by devising games and quests for him. This bond forms the backbone of the book, as Oskar explores New York City in an attempt to complete one of their unfinished quests and seek closure.
This post is sponsored by Open Road Media. Thank you for supporting our partners, who make it possible for Early Bird Books to continue publishing the book stories you love.
Featured still from "To Kill a Mockingbird" via Universal Pictures