Novels may be the de facto type of book in most English-language literature, but if you ask very many writers, you'll probably hear that novellas are their favorite fictional form to read and, often, to write. But what is a novella? There's no fixed definition, but professional writing organizations such as the Science Fiction and Fantasy Writers of America (SFWA) consider a novella anything longer than 17,500 words and shorter than 40,000 – for reference, Ray Bradbury's quintessential dystopian novel for booklovers, Fahrenheit 451, only barely cracks the minimum at around 46,000 words.
Related: How Long Is a Short Story Vs. a Novella?
Because our publishing and bookselling industry is so heavily geared toward lengthy novels, however, finding novellas can be challenging. They're out there, though, and we've assembled 9 of the best ones that any book lover should read at least once…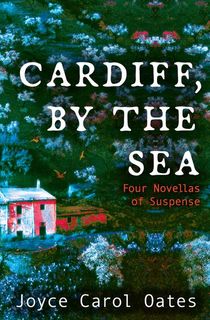 Cardiff, by the Sea
Few celebrated writers are more prolific than Joyce Carol Oates, who has left a considerable mark on American letters in forms ranging from short stories and essays to novels and, yes, novellas. This collection of four "novellas of suspense" captures the author's penchant for writing about women both in peril and generating peril with "great intelligence and dead-on imaginative powers." (Los Angeles Times Book Review) Plus, with four stories between the covers, you get four times as much dread, suspense, and wonder!
Related: 9 Psychological Thriller Books from Joyce Carol Oates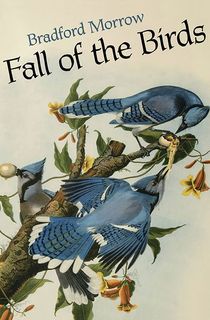 Fall of the Birds
One of the things that makes the novella form so powerful is that it can tackle tales that are too complex for a short story, yet too experimental for a full-length novel. Take, for instance, Bradford Morrow's moving story of a man and his daughter, estranged after the death of his wife, who investigate a sudden plague of birds dying mysteriously. It could be an ecological thriller about an all-too-credible near future or an allegorical tale of a family trying to find its way in an uncertain world or, in the case of a novella like this, it could be both…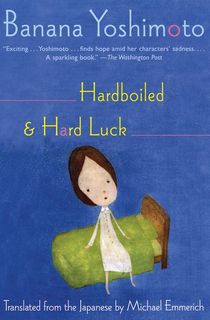 Hardboiled & Hard Luck
"A sparkling book" (The Washington Post) from one of Japan's most celebrated modern writers, these two linked novellas from Banana Yoshimoto tell moving stories of love lost and found, of people coming to crossroads in their lives – sometimes all unknowing – and how they find the way to move forward.
In Hardboiled, a narrator hikes in the mountains on an anniversary that she believes she has forgotten, while in Hard Luck, two people come together over the impending death of a loved one, as Yoshimoto "finds hope amid her characters' sadness," and helps us to do the same.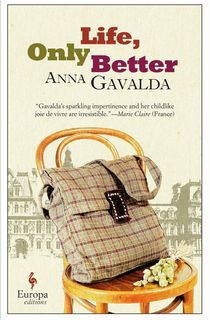 Life, Only Better
In this pair of novellas, international-bestselling French author Anna Gavalda introduces us to two young Parisians whose lives are about to change. Mathilde has a job leaving anonymous negative comments on websites until a stranger returns the bag that she left in a café – a bag that contained 10,000 euros.
Yann, meanwhile, works in an appliance store and doesn't consider his life unhappy, but sometimes considers jumping from a bridge into the Seine. Both are at the cusp of change, and both are brought to startling life with Anna Gavalda's signature "sparkling impertinence and her childlike joie de vivre" (Marie Claire).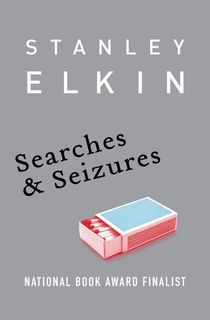 Searches & Seizures
Stanley Elkin has been called "one of Amercia's modern literary masters," and the three stories contained in this slim volume hailed as "the creations of a literary virtuoso at the pinnacle of his craft."
In these three novellas of criminals, lovers, and the lost, Elkin takes his usual sidelong look at American pop culture, which critic Ralph B. Sipper once described by saying, "Elkin's trademark is to tightrope his way from comedy to tragedy with hardly a slip." And there aren't any slips to be found in these three unforgettable novellas from a modern master.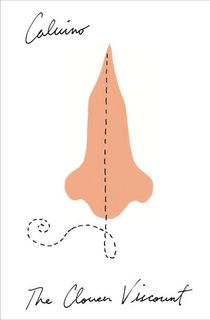 The Cloven Viscount
One of the most famous examples of the form, The Cloven Viscount by Italian legend Italo Calvino is one of the best-known novellas around. There's a reason for that, of course. This allegorical and often darkly humorous tale tells of a 17th-century viscount who is cloven in two by a cannonball and proceeds to live his life as two separate people, one good and one bad. Of course, those familiar with the celebrated writings of Calvino may expect nothing less bizarre, devious, and cunning than such an unusual logline put to such unusual ends.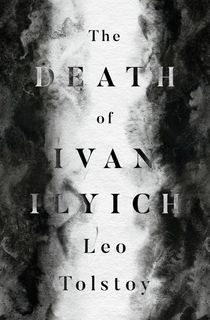 The Death of Ivan Ilyich
Widely considered the masterpiece of Tolstoy's late career – not to mention one of the most important novellas ever written – this tale of the mysteries, indignities, and gravity of mortality was first published in 1886, and has remained regularly in print ever since. Ultimately, death is something that we all must face, and in The Death of Ivan Ilyich, Tolstoy faces it for us in a way that we will all probably be able to relate to, sooner or later.
Related: 10 Modern and Classic Russian Books Everyone Should Read
The Ballad of Black Tom
Winner of the Shirley Jackson Award, the British Fantasy Award, a finalist for the Hugo, Nebula, World Fantasy, and Bram Stoker Awards, and one of NPR's Best Books of 2016, this incredible novella by Victor LaValle takes the legacy of cosmic horror pioneer (and notorious racist) H. P. Lovecraft and turns it on its ear, retelling one of Lovecraft's most infamous stories from an entirely new perspective.
Perfect for fans of Lovecraft Country or anyone who loves a good yarn or wants to see "a magnificent example of what weird fiction can and should do." (Bestselling author Laird Barron)
The Halloween Tree
Beginning life as a screenplay for an animated film, The Halloween Tree became one of Ray Bradbury's most beloved books. A perfect accompaniment for the Halloween season, of course, it's also a perfect all-ages read for anyone who loves autumn, history, books, words, and the magic of all of the above.
It's a story about confronting mortality and the possibility of death, a coming-of-age tale, a story about the magic and the historical roots of Halloween, and a love letter to the poetry of language as only Bradbury could write it.