The season of the light, escapist beach read has passed us by. With the evenings growing cooler and the nights growing longer, many of us are in search of our fall reading list.
In my opinion, the perfect fall read has a strong, atmospheric presence, and a good twist. It's the sort of book that makes you want to settle in with a hot drink and a cozy blanket. And it's the sort of book that gives you and your book club plenty to discuss. Check out these books to find your next fall book club pick!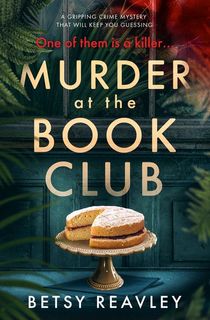 Murder at the Book Club
If you're a newcomer to book clubs, this one may put you a little on edge. The first in the Barrett and Palmer series, this whodunnit is bursting with murder suspects.
When a group of nine acquaintances come together for a book club, one may perhaps expect a period of adjustment—but not a murder. With such a varied cast of characters, it's anyone's guess who may've committed the grizzly act. It's up to DCI Barrett and DI Palmer to determine who could've carried out such a horrid crime.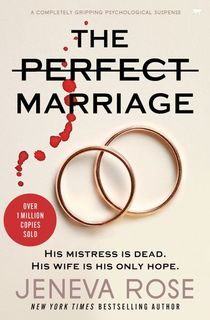 The Perfect Marriage
If you're looking for a twisting psychological thriller that'll keep you guessing until the end, look no further. On the surface, Sarah and Adam have it all. Sarah is a successful attorney that's recently been named a partner in the firm that she works at. Adam, on the other hand is, struggling a bit with his lackluster writing career. Well, maybe things aren't going all that well for them. Truth be told, Adam has been spending more time at their lake house in the country. It's no wonder that he and Sarah have begun to grow apart a bit.
But when Adam's mistress is found dead at the property, the tragedy brings the two back together. Well, it would almost have to—Sarah's acting as her husband's attorney. If you're in the mood for messy drama, and an even messier murder, The Perfect Marriage is the perfect fall pick for you.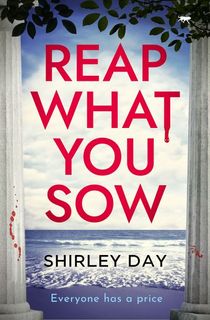 Reap What You Sow
Reap What You Sow is a great pick for lovers of building suspense and Greek mythology. Having recently walked away from a promising medical career and a loving fiancé, Sophie is now a budding journalist. Determined to make the most of these life changes, she accepts an invitation to interview a reclusive billionaire, Tim Henderson.
Sophie arrives at Henderson's private Green island, ready to tackle the writing job of a lifetime. What she finds is a labyrinthian mystery. The island itself has a daunting layout, and is hardly the peaceful paradise she was expecting.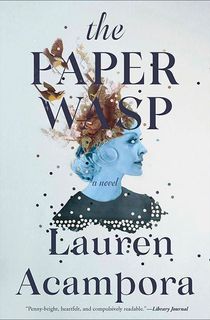 The Paper Wasp
In this grim, thrilling novel, the lines between interest and obsession blur dangerously. Abby is still living in the small town where she grew up. Her world is sheltered and small. The only bright spot is the idea of a former childhood friend, Elise. Elise has managed to escape their hometown, and is making movies in Hollywood.

When Elise and Abby reconnect at a high school reunion, Elise off-handedly mentions that Abby ought to come visit her some time. She doesn't expect Abby to take the offer so seriously—and she really doesn't expect Abby to turn up unannounced. Elise takes Abby on as her assistant, throwing a line to her old friend from home. Little does she know that Abby harbors both fascinations and resentments for Elisa's outwardly fabulous lifestyle.
The Dinner Guest
If you're excited for the movie The Menu coming out later this year, you may want to tide yourself over in the meantime with The Dinner Guest. When Charlie and his husband Matthew sit down for dinner, they don't expect anything strange to happen. They're joined by their adopted son, Titus, and a stranger named Rachel.
The meal is marred by a murder—Matthew's, in fact. Rachel confesses to the crime, but we soon learn that this case is far from cut and dry.
Tracy Flick Can't Win
Have you ever felt like no matter how hard you work, or how much you do, you just can't win? If you have, then you and Tracy Flick are kindred spirits. Tracy is a diligent, long-suffering assistant principal at a public high school in the suburbs. She's been working under the same principal for a long time, and feels like her trajectory in life has slowed.
All of this changes when the principal announces that he's retiring. At first, Tracy is certain she's a perfect fit for the job, but worries quickly bubble up as other pieces of her life begin to fall apart. For starters, her personal life is on shaky ground, and the School Board's President's wife is suspiciously friendly. On top of all of that, Tracy is forced to confront uncomfortable memories when a figure from her past comes into her present.
The House Across the Lake
Sager channels Hitchcock's classic, Rear Window, in this winding, suspenseful tale. Recently fired from a Broadway production for arriving drunk, Casey has been staying in her reclusive home at Lake Green in Vermont. Casey's press has been less than complimentary since she began drinking more heavily, but it's been her only solace in the wake of her husband's accidental death.
When Casey spots a body floating in the lake, she springs into action, saving her neighbor, Katherine Royce. She soon grows suspicious of Katherine's husband, certain that he's trying to kill his wife, and becomes obsessed with the goings-on on the other side of the lake.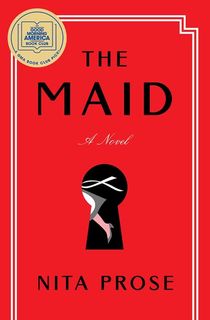 The Maid
Molly is trying to adjust to her life as she now knows it. She's always been on the more quiet, more awkward side; she doesn't manage social situations well. Molly has always had her grandmother's help in translating the world into a way that she'll understand, but now her Gran has passed away, Molly is forced to navigate the world by herself.
Molly does her best to move on with her life. She puts all of her focus into her work as a hotel maid. She seems to be falling into a rhythm—until she finds one of the hotel's elite customers murdered in his room. Molly's mannerisms raise the cop's suspicions, and she soon realizes that she'll have to solve this mystery to clear her name.
French Braid
When Robin and Mercy Garrett take their three children on a family vacation, they don't expect the experience to ripple forward into their futures. A single vacation in 1959 reveals unexpected fissures in their family's structure. Alice is the most well-adjusted of the children, with a level head and sensible expectations. Lily is fascinated by and fascinating to boys. David is sensitive and shy, and already drawing away from the family at the tender age of seven.
As we follow the family through the following decades, as the children grow and leave their parents to cope in their new empty nest. Taylor's book is an examination of an average American family, and how the ties that bind can pull us together, or push us apart.
Florida Woman
What's your favorite Florida Man headline? Mine is "Florida man tries to steal rack of ribs by stashing it in his pants."
Whichever Florida Man story is your favorite, you'll love Florida Woman. Jamie is not only from Florida, but she has an energy that puts her on par with your top Florida Man. After an unfortunate incident, Jamie finds herself under house arrest, rather than doing a short stint in jail.
Jamie's house arrest is set to be carried out in a community service placement at the Atlas, a nature preserve that works as a shelter for rescued monkeys. As Jamie begins to immerse herself in her community service, she finds herself in the company of three other women working at the shelter. Soon, Jamie finds that this shelter is not all that it seems on the surface.
What Moves the Dead
Kingfisher's book is an enthralling retelling of Edgar Allen Poe's "The Fall of the House of Usher." Lieutenant Alex Easton is a retired soldier. He's working on readjusting to his life when he receives a disturbing letter—his childhood friend, Madeline Usher, is gravely ill. Easton hurries to her side, and finds that not only Madeline is ill, but her brother, Roderick, seems just as unwell.
Easton begins to pick apart the mystery that has fallen their home, with the help of a friend of Roderick's, Easton's servant, and a mycologist named Eugenia Potter. There's something rotten in the House of Usher.