Shout out to all the book clubs: Don't let this be the winter of your discontent! There are so many good books out there just waiting to be embraced this time of year. Maybe they didn't end up underneath someone's Christmas tree this year, maybe they were considered too serious or not fun enough for the summer or fall club picks.
Well, it's a new year (quite literally) and it's time for these reads to get their due. Betcha can't pick just one!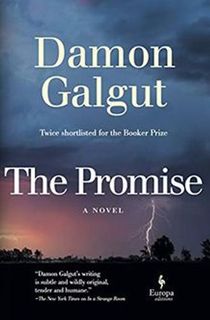 The Promise
Spoiler Alert: This book centers around a promise not kept and the people that it affects. This choice is likely to start a very passionate discussion about family, legacy, loyalty and what it means to be human and humane.
The Swarts, a white South African family, find themselves at odds when it is revealed that they broke a promise to Salome, a Black woman who worked for them. The fallout affects both the Swarts and Salome's family in the midst of changing times for the country in which they all live.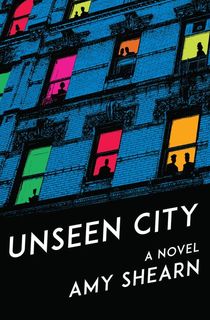 Unseen City
At first glance, this story could be about a stereotypical spinster who owns a cat and works in a library. But wait! There's more to Meg Rhys than that, and I'm not just talking about the fact that her dead sister lives with her. She finds herself pondering what stories New York City has to tell (or perhaps the lost souls of the city have to tell?) when she becomes enthralled with a haunted house that a patron of her library is researching.
This Brooklyn house has a history that involves injustices forgotten (or never even known) amongst the latte drinking participants of gentrification leading Meg to wonder how to honor the past with enough healing to be able to move forward.
Related: 7 Brilliant Books Set in New York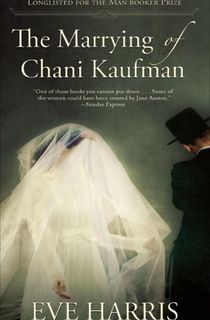 The Marrying of Chani Kaufman
Chani is not your typical 19-year-old. She is a part of an ultra-orthodox Jewish community. She doesn't have the luxury of dressing as she would like or even picking out who to fall in love with (though she can turn down a potential suitor. I know, confusing right? Imagine being Chani).
She has been promised to a man whom she doesn't completely find abhorrent, though she worries that she will be like her mother, a vessel for eight children who all happened to be girls. The marrying as a description of what is happening to Chani rather than an institution that she is choosing to join is just the tip of the iceberg in the plethora of ideas that Harris as a writer brings up for us to contemplate as readers.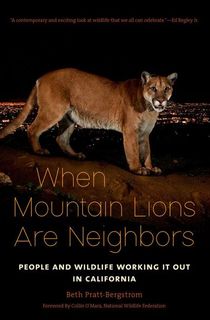 When Mountain Lions Are Neighbors
For our non-fiction lovers with a penchant for documentaries, consider this offering by Pratt-Bergstrom. This is a collection of stories related to each other by the common thread of human infringement on the environment of indigenous creatures.
When you see a video of a deer running through a store, whose fault is that really? One could argue (and Pratt Bergstrom does) that animals aren't acting like a nuisance when they interact with our urban sprawl. They are merely trying to survive in what is left of their habitat. Take P22, a mountain lion that made a treacherous journey across multiple interstates to get to Griffith Park and is featured in this book.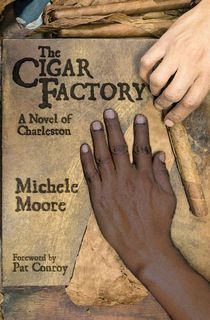 The Cigar Factory
During WWII in a cigar factory in Charleston, SC, there are two separate groups of female workers, one white and one Black. Both are enduring terrible working conditions but unaware that both are suffering in their own distinct ways. The reader gets to know Cassie McGonegal, a Gullah woman putting the finishing touches on the cigars upstairs in the factory and Meliah Ravenel, a white woman prepping the tobacco in the basement.
And soon, these characters get to know each other and the power they could harness if they would join forces together. This is a fictional story with roots in the history of Charleston, civil rights and worker's rights that has the reader cheering for the courageous women taking a chance on each other and themselves.
Related: 20 Historical Fiction Books About Life During World War II
State of Terror
Let's face it. Sometimes the end of the holiday season can be a real downer. After all the merrymaking, we are left to face a long cold winter. And if you aren't feeling like getting your hygge on, why not try going for a thrill: the political thriller.
If you like Louise Penny's series with L'Inspecteur Garmand and wonder what really happens inside the D.C. beltline, then State of Terror is for you. A collaboration with former secretary of state (amongst many other titles and roles) Hillary Clinton, this fictional tale follows Ellen Adams, a media mogul recruited into diplomacy, who must act quickly to thwart a conspiracy that threatens the country and democracy as we know it.
A Week in Winter
I couldn't help it. I just had to include a book for the winter book club with winter in its title. And this one doesn't disappoint and may just become an annual tradition. Follow the characters, you guessed it, for a week while staying at an Irish Inn.
It sounds cliché, but the setting of the west coast of Ireland itself is a character and the different points of view of the guests are held together by Chicky Starr, the innkeeper with an intriguing backstory of her own. Not only chock full of coziness, Binchy has offered up detailed portraits of lives very much still in progress that will lead to discussions on the choices we make and the ones we wished we hadn't.
Hooked: How Crafting Saved My Life
The new year is a time for picking up new habits and new hobbies. If you're lucky enough to have them stick, then you may just never see life the same way again. This choice is an amazing combination of memoir, how-to manual and a convo with your BFF.
Foster candidly describes the ups and downs on her journey of personal and professional experiences. It was through crafting, including cross stitching and drawing, that she was able to cope with it all. The author invites you to try out her crochet patterns and more to see if you might enjoy escaping through crafting, too.
Big Summer
Now for something a little lighter. It's true that the beginning of the year tends to be a time to get into serious reads, awards contenders, and tomes of issues that should be debated. But let's get real for a minute. Summer shouldn't be the only time we get to read a quick and breezy novel that is pure escape and less academia. To that end, I give you Big Summer.
Don't get me wrong. This book contains the heartbreak of a friendship gone wrong, the ills of social media, body shaming and ahem, a dead body. But in my defense, this is a fun romp through NYC and Cape Cod that is part mystery, part romance and part coming of age. There will be no loss of discussion points by including this in your book club rotation (and you may even get a few "thank yous" for it!).
Related: 10 Addictive Beach Reads