What's better than a good book? Knowing that there's another waiting when you finish this one. After all, reading "the end" in a book that kept you turning pages well into the night is a bittersweet experience, at best, and a dedicated bibliophile can always take comfort in the knowledge that there's another great book waiting to be read.
That's what makes book series so appealing. There's no need to go looking for the next book once you finish your newest favorite – it's right there waiting for you! Here are 8 addictive book series aimed at adults that you won't be able to put down once you pick them up.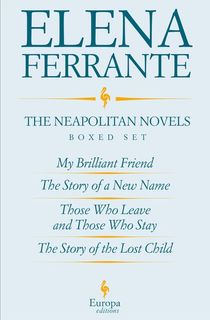 The Neapolitan Novels Boxed Set
Beginning shortly after the end of World War II, these legendary books by Elena Ferrante chronicle the lives, loves, triumphs, and tribulations of two friends with an unbreakable bond. From their girlhood in Naples to their adult lives which both diverge and intertwine in often unexpected ways, the Neapolitan Novels have become classics of enduring female friendship – in addition to worldwide bestsellers.
Beginning with My Brilliant Friend and continuing through four books total, the Neapolitan Novels as a whole have been hailed as a "masterpiece" (The Atlantic), with The New York Times cautioning that, "Nothing you read about Elena Ferrante's work prepares you for the ferocity of it."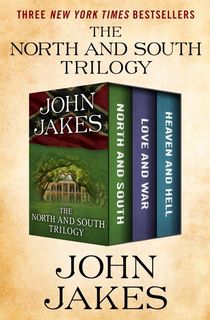 The North and South Trilogy
Adapted into three TV mini-series starring Patrick Swayze and James Read, John Jakes' novels of life during the American Civil War are among the most beloved books on the subject. Across three epics, he chronicles the war from its earliest days to its bloody end, all through the eyes of two families – one from South Carolina, one from Pennsylvania.
At the center is a friendship that transcends political divides, between two men who forge a deep bond while training at West Point, only to find themselves on opposite sides of a war that threatens to tear the nation apart. Through generations of both families and extensive historical research, these unforgettable books tell the stories not only of the war and the lives of those who fought it, but of a changing country.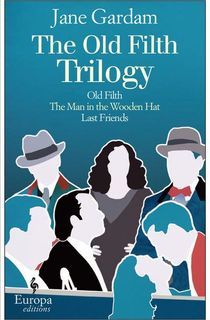 The Old Filth Trilogy
"Gardam is the best British writer you've never heard of," crows NPR. And the best place to get started with this gem of British letters is her famous Old Filth Trilogy, which begins with Old Filth, probably her best-known book. "Her prose is so perceptive and fluid that it feels mentally healthful, exiling the noise and clutter of your mind as efficiently as a Schubert sonata," says The New York Times Book Review. "She could make actuarial tables pleasurable."
Fortunately, in the Old Filth trilogy, she doesn't have to, instead setting her sights on a trio of friends and lovers who are suffering the slings and arrows of growing older while also surrounded by the decline of the British Empire.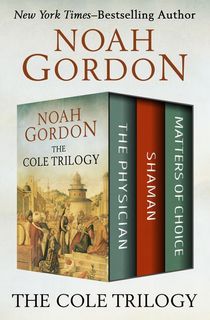 The Cole Trilogy
Noah Gordon's unforgettable trilogy of novels follow the lives of three members of a family of healers, from eleventh-century London to modern day Boston and the abortion debate, which has never felt more timely.
In The Physician, we meet Robert Cole, an orphan on the streets of London who ventures to Persia to attend the only medical school available to him, while each subsequent book follows a different one of his descendants. During the American Civil War, Robert Judson Cole finds his family embroiled in the bloody conflict even as he struggles to hold onto his Hippocratic oath and keep his family alive on the American frontier.
Then, in Matters of Choice, the final book in the series, Roberta Jeanne d'Arc Cole fights for every woman's right to choose, even if it may cost her the life of luxury and success she has built for herself.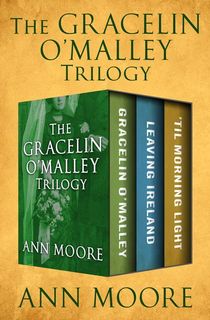 The Gracelin O'Malley Trilogy
Meet Gracelin O'Malley, the "remarkable woman" (Romantic Times) at the heart of Ann Moore's trilogy of riveting novels filled with "vivid historical detail" (Kirkus Reviews) that will keep you turning pages. From the potato famine of 1845 to post-Gold Rush San Francisco, these propulsive books have been praised by Publishers Weekly as "Historical fiction at its finest."
Through love and loss, conflict and heartbreak and triumph, Gracelin O'Malley and her family are "strong and likeable characters" who will "make readers look forward to Gracelin's next appearance." (Booklist)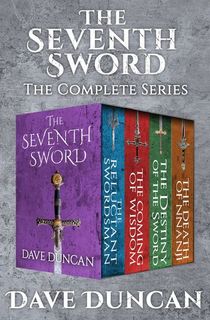 The Seventh Sword
Dave Duncan has been called "one of the leading masters of epic fantasy" (Publishers Weekly), and for those who want to learn why, there's no better place to begin than his fabulous Seventh Sword series. The books see Wallie Smith, a regular fellow from the present day, transported to a world of swords and sorcery, and into a new body where he must become a legendary swordsman in order to defend the world against deadly magic.
Over the course of four epic books, Duncan follows the exploits of his reluctant hero as he shapes a fantastical world and, ultimately, helps to decide its fate. It's rip-roaring high fantasy from an established master of the form, and a perfect page-turning series for those who want a little escapism with their entertainment.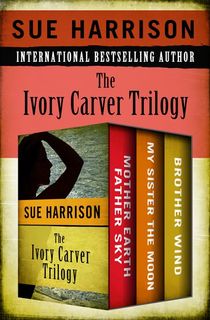 The Ivory Carver Trilogy
Translated into thirteen languages, Sue Harrison's work has been read all over the world, but it takes place predominantly in the inhospitable northern reaches of North America. In her acclaimed Ivory Carver trilogy, she follows the lives of three Aleut women during the prehistory of Alaska in a trio of books that have been hailed as "more successful than Clan of the Cave Bear" by the Washington Post Book World.
These "moving and credible" (New York Times Book Review) novels of history, love, survival, and family have touched thousands of readers and set a new high-water mark for epics of prehistory.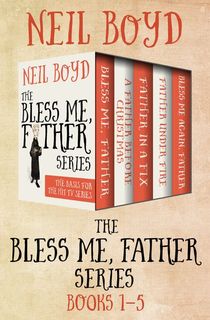 The Bless Me, Father Series Books 1–5
Based on the author's own experiences fresh out of seminary, Neil Boyd's Bless Me, Father series has been adapted into a beloved British sitcom – and it's not hard to see why. Taking a humorous and sometimes irreverent look at Catholicism in England in the 1950s, these five novels are by turns thought-provoking and uproariously funny, for readers of any denomination.
Spanning just over a year at the raucous St. Jude's parish, these well-loved comedic novels will introduce readers to an unforgettable cast of hilarious characters they'll want to keep enjoying for book after book after book.