Sometimes, when a book is published, it is rocketed into the public eye and hailed for years and years to come—even for decades. Books like this get the movie deals, make the rounds through all of the book clubs, and get analyzed by fans from every angle. There are just some gripping reads that touch the greater public in remarkable ways. But love, of course, is never universal.
Related: The 20 Most Hated Characters in Books
We've all been there: everyone around you is pushing a book as the next best thing, but you can't even get through the first chapter. Naturally, books that are so adored tend to be disliked with equal fervor. We've asked our Early Bird Books audience, and here are the 10 beloved books they have hated the most.
Where the Crawdads Sing
"Where the Crawdads Sing….ugh! This is the book that made me vow to never again force myself to finish a book I don't enjoy. There are too many enjoyable books out there just waiting to be read to read stories you do not like." —Phyllis Akey Gregg
Barkley Cove has been awash with haunting rumors of the "Marsh Girl," Kya Clark, for years. When Chase Andrews is found dead in 1969, Kya is the locals' immediate first suspect. But Kya is nothing like what they think she is. She is soft and smart, and she has lived alone for years in the marsh with only gulls for friends and only nature as her teacher.
Related: 7 Murder Mystery Books Like Where the Crawdads Sing
It has been so long, and Kya wants so badly to be loved and touched as a normal girl. So when Kya opens herself to new possibilities as two young men step into her life, the unthinkable happens. As a possible murder unfolds, so too does a devastating coming-of-age story.
The Harry Potter Series
"Hates a little bit strong of a word, but any Harry Potter." —Bernadette Marie Callan
This modern classic tale of the boy wizard is a household name for all generations. Orphaned at a young age by a terrible event, Harry Potter has lived a harsh life under the care of his aunt and uncle. But on his 11th birthday, his eyes are opened to a whole new world—a world of magic and wizardry.
As he is whisked away to the wizard boarding school of Hogwarts, his reputation as The Boy Who Lived proceeds him, and an unspeakable evil will stop at nothing to see his end.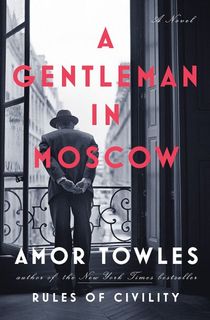 A Gentleman in Moscow
"A Gentleman in Moscow. I tried to love it." —Sue Sprague
Declared to be a social parasite by a Bolshevik tribunal, Count Alexander Rostov is sentenced to house arrest in 1922. He is to live out the rest of his days in confinement at the Metropol, a luxury hotel across the street from the Kremlin. This sharply clever aristocrat has never lived a day of labor in his life—and now he is reduced to an attic room as the outside world is wracked by Russia's most tumultuous decades. And as his world is narrowed down to one small space, his emotional discovery blossoms.
Related: 10 Powerful Literary Fiction Books About Starting Over
Fifty Shades of Grey
"Fifty Shades was the worst trash ever, and not in a good way."—Polly Kahl
While Twilight might be the highly divisive series amongst teen readers, few books are as hotly debated as this ode to the series meant for mature audiences.
Anastasia Steel is an innocent and naive literature student whose whole life is turned upside down when she meets young entrepreneur Christian Grey. He is handsome and fierce, and Anastasia wants him like nothing else. Christian can't help but be drawn to her soft beautify and passionate spirit, too. But he has some unconditional terms to their relationship.
As shocking as Grey's erotic tastes may be, Ana is thrilled by them. But Grey is more than his unrestrained physicality in the bedroom. He is a man tormented by his own demons. And as Ana explores her twisted desires, she explores Grey's haunting secrets, too.
The Bridges of Madison County
"I couldn't stand The Bridges of Madison County. What dribble." —Gail Flippo Luther
Photographer Robert Kincaid is on a search for the covered bridges of Madison County. Francesca Johnson is the wife of a farmer. While Francesca's husband and children are away at the State Fair, she and Robert collide in a forbidden love affair.
As romance blooms between two souls, so does a tale of desperate longing that exemplifies how love changes our lives forever.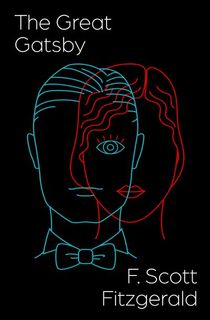 The Great Gatsby
"The Great Gatsby. What a whole lot of nothing." —Steve Saullo
This classic novel by F. Scott Fitzgerald is a staple in classrooms across America. Jay Gatsby is an enigmatic millionaire consumed by his yearning for his beautiful ex-lover, Daisy Buchanan. Daisy is now married to the philandering Tom, who brazenly entangles himself with a woman named Myrtle Wilson.
And as all the drama, extravagant parties, and tragic romances of the Jazz Age unravel on the page, the story is narrated by aspiring writer Nick Carraway.
The Goldfinch
"The Goldfinch. It won a Pulitzer - so I kept thinking it'd get better. It did not." —Kathy DuVall
It's a miracle that 13-year-old Theo Decker manages to survive the accident that kills his mother. With a father that has abandoned him, he's left in the care of a wealthy friend's family. His new Park Avenue home is strange, and as he can't connect with his classmates, his grief for his mother kindles an obsession with a small and mysterious painting that is the only thing that reminds him of her.
Related: Art in Fiction: 10 Novels That Take You Beyond The Goldfinch
In adulthood, Theo's obsession with this painting plants him in the heart of the wealthy art community. He is as comfortable in the drawing rooms of the rich and elite as he is in the musty antiques store where he works. At the underground art scene grows more dangerous with every passing day.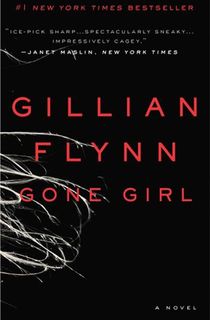 Gone Girl
"Gone Girl. I didn't care if she was alive, gone, dead or hiding in plain sight. I was actually hoping he did her in." —Jan Raymond
On Nick and Amy Dunne's fifth wedding anniversary, Amy disappears. In the wake of it all, Nick, the golden boy of North Carthage, Missouri puts on a show of lies, secrets, and wildly inappropriate behavior for the police and media. But Amy's diary reveals a perfectionist, tightly in control wife who would put anyone on edge. Nick is clearly bitter in the midst of his crumbling marriage, but is he bitter enough to be a killer?
Eat, Pray, Love
"Eat, Pray, Love….I really wanted to like it. Nope!" —Penny-Lynn Nikols Thompson
While this book became a beloved bestseller, hailed for empowering millions of readers, clearly not everyone felt inspired. As a modern American woman in her early 30s, Elizabeth Gilbert had seemingly everything she should have wanted: the husband, the home in the country, the thriving career.
Yet, her life was still stifling under panic and confusion. This book traces her journey to leave behind the trappings of what defines success to explore who she truly was. Traveling through the cultures of Italy, India, and Bali, Gilbert harnessed pleasure, devotion, and divine transcendence.
Related: In Defense: Elizabeth Gilbert
The Catcher in the Rye
"I thought The Catcher in the Rye was dreadful. Did not care one iota about any of the characters." —Stephanie Menendez Frost
Yet another classic peddled through schools, this Salinger novel left a bad impression on some. 16-year-old New Yorker Holden Caulfield takes readers through his departure from his Pennsylvania prep school and the subsequent three days spent underground in New York City. As Holden moves through this bustling, little piece of the world, he gives the caustic, jaded insight of an old-for-his-age adolescent rebel.
Related: 7 Books Like Catcher in the Rye