Starting over is tough—whether it's after the death of a loved one, a tragic accident, or some other unavoidable circumstance. These works of literary fiction encompass just what it means to press the re-start button. From a car accident that causes a man's personality to change to a woman who grapples with motherhood, these engrossing books are worth the read.
Included in this list are books from bestselling authors, classic literature, and more. Sink your teeth into one of these works of literary fiction about starting over, and prepare to be captivated.
Virgil Wander
Leif Enger's first novel in 10 years is set in a small Midwestern town and follows Virgil Wander—a man whose life is forever changed after his car plunges into icy Lake Superior. Sustaining injuries that impact his language and memory, Virgil must try and put his life back together. Known for his first two novels, Peace Like a River and So Brave, Young, and Handsome, Enger's latest features a cast of characters who help Virgil along the way. The story provides a compelling portrait of life in the American Midwest, and the people who live it. Virgil Wander has also been selected as one of Amazon's best books of 2018—making the top 20 alongside Kristin Hannah's The Great Alone and The Woman in the Window by A.J. Finn.
Read an excerpt of Virgil Wander here.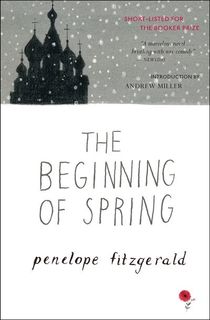 The Beginning of Spring
Penelope Fitzgerald's Man Booker Award Finalist is set in Moscow 1913, and focuses on English painter Frank Reid—who returns from work to find that his wife has abandoned their family. But why has she left their three children behind? As Frank deals with running the family business and caring for his young children, a mystery starts to unfold.
Related: 25 Modern Classic Must-Reads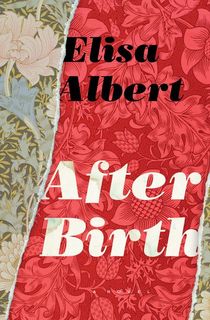 After Birth
A year after the birth of her son, Ari feels lost—wandering aimlessly through her days living in upstate New York. But when Mina, who is nine months pregnant, moves to town, Ari realizes that she has an opportunity to make a new friend. What follows is a story of friendship and starting over that delves into motherhood and womanhood.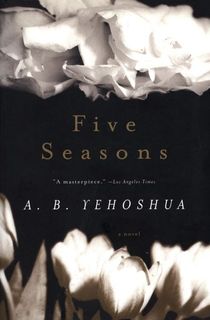 Five Seasons
After suffering for many years, Molkho's wife passes away. And though he's in mourning, the Israeli widower now feels a sense of freedom. Realizing just what he'd been missing out on for the past several years, he begins to explore his desires with a string of different women. Along the way, the often-awkward accountant realizes that it wasn't just romance he was missing from his life, but the ability to live it according to his own free will. Both funny and heartbreaking, this novel about moving on paints an intriguing portrait of domestic life.
Related: 9 Must-Read Graham Greene Books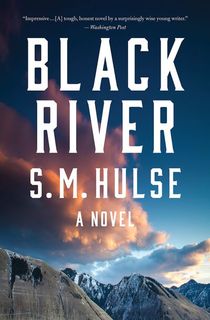 Black River
Wes Carver is trying to move on. Carrying his beloved wife Claire's ashes, he returns to Black River, Montana—their hometown, the place Claire wanted to return to. Over 20 years ago, Carver was a Corrections Officers at the penitentiary in Black River—until Bobby Williams, one of the prisoners, held him hostage for 40 hours, torturing him so badly that he lost the ability to play the fiddle—something he loved. But the worst blow came when a devastating argument with his son, Dennis—to whom he hasn't spoken since—caused Wes and Claire to leave. Now he's back, and hoping to make amends with Dennis, for Claire's sake. But there also another reason: Williams is up for parole, and Wes has to decide if he's willing for forgive the man who broke him, or if he's ready to move on.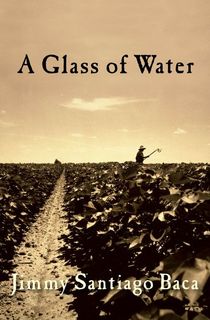 A Glass of Water
Giving a voice to the Chicano experience, Baca's novel follows a family who risks everything crossing the Mexico border to make a better life for themselves in America. Casimiro and Nopal spend their days in the chili fields, until Nopal is unexpectedly—and brutally—murdered. Without a mother, Casimiro and Nopal's sons, Lorenzo and Vito, are left to navigate this strange new world by themselves. Though Lorenzo follows in his father's footsteps, Vito becomes a notorious boxer. Coming back together to face a common enemy, Baca's novel takes a heart-wrenching look at the "American Dream," as well as the power of brotherhood.
Related: 13 Powerful Books About Immigration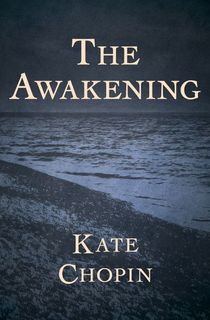 The Awakening
Set in the American South during the turn of the century, Kate Chopin's moving novel centers on Edna—the wife of Léonce and mother to two sons—who finds that's she's unfulfilled by her domestic life. During a trip to the Gulf of Mexico, Kate meets Robert Leburn, and the pair fall in love. From exploring one's sexual desires to discovering life's passions, this book truly describes an awakening. It's often referred to as an early work of feminism, and the startling conclusion will leave readers undone.
A Gentleman in Moscow
In 1922 Moscow, Count Alexander Ilyich Rostov is sentenced to house arrest at the Moscow Hotel Metropol. Though the aristocrat has never worked a day in his life, he'll have to learn how to adjust to life in one room. But as he watches the horrors unfolding around him, he'll realize that maybe his confinement isn't such a curse after all.
The Underground Railroad
Starting a new life is never simple, and it's especially difficult for Cora—a slave on a cotton plantation in Georgia. An outcast amongst her fellow slaves, when Caesar arrives from Virginia, he tells her of a way to escape: The Underground Railroad. In Colson Whitehead's work of fiction, the Underground Railroad consists of actual tunnels and railways. But soon after their escape, it becomes clear Cora and Caesar are being hunted. With an attention to historical detail, the author creates a work that exemplifies the horrors of slavery as Cora tries desperately to start over.
The Grapes of Wrath
If anyone needs a fresh start, it's Tom Joad. After being released from prison, where he was held for the past two years for homicide, he seeks out his family—only to find they're about to leave Oklahoma for California, and hopefully a better life. Though it's breaking his parole, Tom decides to join them. The journey is treacherous, but nothing can prepare the Joads for what happens once they make it to their destination. John Steinbeck's classic novel explores what it means to start over and move on, and emphasizes the horrors faced by people living through the Dust Bowl.
This post is sponsored by Ingram. Thank you for supporting our partners, who make it possible for Early Bird Books to continue publishing the book stories you love.