Do you have a favorite book from childhood? One that you've thought about years after reading it? Maybe you've even recommended it to a favorite kid in your life? A book like that is a true treasure, and the downside to this find is that you might feel as if you'll never have that experience again. And you may not, but you can come close.
Take Hatchet by Gary Paulsen. This work has seemingly resonated with all that have read it in one way or another. The metamorphosis of a young man struggling with self-doubt and the inevitable break up of his family to someone able to brave the wild and find his own strength to face the future is truly inspiring. So, what do you read after that epic personal and literal journey? See if you can re-capture the magic of a story that transports you long after you've read the last line by taking a chance on one of the selections below.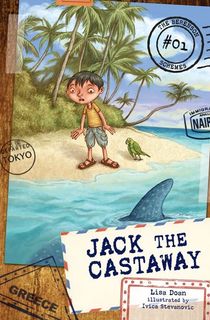 Jack the Castaway
When your parents are adventurous risk takers, you can go one of two ways: either you're a big adventurer yourself or you become Jack. He doesn't care for the outdoors, the unexpected or change. Maybe that's because Jack has lived with his aunt while his parents have traveled all over the world crashing one business venture after another into the ground. For Jack's parents, flying by the seat of their pants is no biggie and each epic fail is the chance for redemption.
And now they have their sights set on the Caribbean. This time, Jack has to go with them because his aunt has passed. Being the spontaneous people that they are, Jack's parents didn't think through all the details of their new snorkeling company. And just when it couldn't get worse, Jack is placed in charge of driving their boat which promptly runs out of gas. Thus begins Jack's first real adventure with only a parrot and a tropical island to keep him company.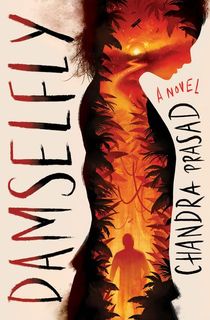 Damselfly
Being a part of a school team is a quintessential part of coming of age for many. The experience of working together for the good of the whole. The joys of winning and pain of losing taken on as one big family. And also, the road trips. Trips away from home, parents, and school that can test even the best of teams.
In the case of Damselfly, the school team is an athletic team, the young women's fencing team to be precise, and the trip is not on the road but in the sky. Unfortunately, the team never makes it to the game but crash lands on an island. This island will be a resource for survival but will also pose a threat to the survivors of the plane crash in more ways than one. Will the teens find each other and act as a team against this new adversity or will they get down to their most primal instincts and look out for only themselves?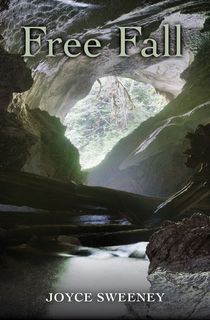 Free Fall
It is not an uncommon occurrence to watch the news and hear a story of someone who went missing while going on a hike. Usually, they are reported missing by a friend or loved one who knew they were going out on their own and worried when they didn't come back. Depending on the environment, weather and savvy for survival of the missing persons, the search and rescue can be a relief or end in tragedy.
In the case of these four high school boys that decided it would be a good idea to go out cave exploring (also known as spelunking) without a plan or experience, no one knows that they are out in the Ocala National Forest except them. And you guessed it…the boys find themselves in a situation, trapped in a cave. An underground one, no less. They don't have supplies or skills for such a predicament. They only have each other: two brothers who have been at odds with each other for years after a family tragedy, a friend who has medical issues, and another with claustrophobia. Will they survive the threat of snake bites, starvation and their own personal demons?
The Adventurous Boy's Handbook
This is where we sneak in a non-fiction pick that could get you prepared for adventure if you seek it (and may come in handy for those who may unwittingly find themselves in need of skills to survive unforeseen circumstances). This book contains actual step by step tips on how to survive and even thrive in situations where you need to know how to start a fire or pitch a tent.
Don't let the title give the impression that only the guys get to have all the fun. The topics addressed are pertinent to anybody being human on the planet. Want to know what you need for a good hike? How to shoot a bow and arrow? Pointers on keeping a journal? Communicating in sign language? There is all this and more. And the best part, you might get so caught up in all the amazing things you can do in the great outdoors that your phone, TV, or laptop may just get jealous.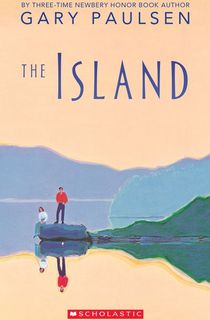 The Island
And how could we wrap up this list of how to follow Hatchet without recommending another Gary Paulsen novel? We circle back to the theme of surviving on one's own with this story of a teenage boy who takes matters into his own hands.
As often is the case in the life of a teenager, many circumstances in Wil Neuton's life feel out of his control. This includes his father's new job requiring him to move to a new town, the loss of his old friend group, and the unwanted attention of a bully.
In juxtaposition to the other books on this list, the theme here relates to Wil's mental survival as opposed to a physical one. He willingly goes out to a deserted island near his Wisconsin home in order to contemplate his situation. He is in more existential danger than physical. Nonetheless, this take on a boy reflecting through writing, painting and drawing in solitude is an interesting twist on the middle age human wrestling with a mid-life crisis and may be even more relevant in a world where our teens have to grow up even faster than previous generations.