First published privately in 1928, D.H. Lawrence's novel about an upper class woman who takes a gamekeeper for her lover after her husband becomes partially paralyzed is one of the most controversial books of all time.
Though the novel thoughtfully deals with questions of class divides, the connection between mind and body, and the clash between nature and industrialization, the explicit descriptions of Lady Chatterley's affair drew the most focus. Between that and Lawrence's use of four-letter words, the novel was banned in the U.S., Canada, Australia, India and Japan. It was also the focus of a famous U.K. obscenity trial against Penguin Books (which eventually lost, allowing the publisher to finally sell an uncensored version of the novel in 1960).
Lawrence's final work has been adapted for film and television multiple times since its publication, and most recently, Netflix has released its own version of the classic story (we're guessing you can thank the success of Bridgerton for their choice to green-light another steamy period romance). If you've already watched the transgressive love story and are looking for more books like Lady Chatterley's Lover, you've come to the right place.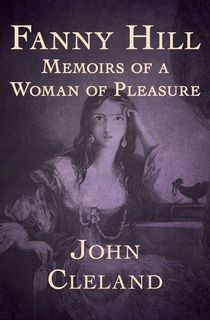 Fanny Hill
If there's a classic book even more scandalous than Lady Chatterley's Lover, it's Fanny Hill.
After Fanny Hill is orphaned at the age of 15, she moves to London, hoping to find work as a maid in order to support herself. However, she instead winds up working for a madam who intends to sell her virginity. While she's initially scared, she quickly learns to enjoy her work, and finds herself moving up in society.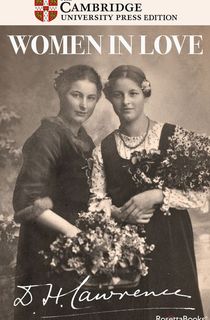 Women in Love
A sequel to Lawrence's earlier novel The Rainbow, Women in Love follows the Brangwen sisters, Gudrun and Ursula, who live in The Midlands of England in the 1910s.
Gudrun and Ursula become involved with two local men, and their lives quickly become enmeshed with one anothers. Like much of Lawrence's work, this novel was also banned for obscenity, with previous editions being published with heavy edits.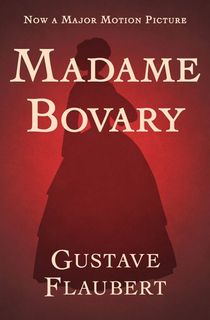 Madame Bovary
Like Lady Chatterley's Lover, Madame Bovary questions what happens when a woman wants more passion in her life, and dares to seek it. And like Lawrence, Flaubert portrays his adulterous heroine in a sympathetic light. Though the story was considered the height of scandal in 19th century France, its beautiful prose and storytelling has let it stand the test of time.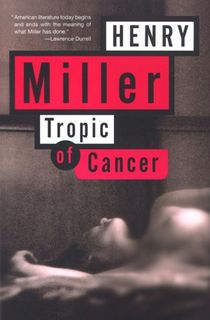 Tropic of Cancer
Another famously-banned book, Henry Miller's 1934 novel follows the unsavory exploits of a young expat writer in Paris. Miller drew heavily from his own experiences, resulting in a book that, according to Norman Mailer, is "one of the ten or twenty great novels of our century."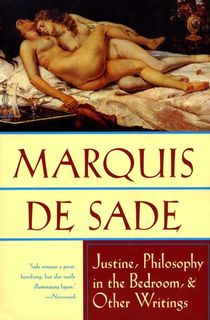 Justine, Philosophy in the Bedroom, & Other Writings
No list of erotic literature would be complete without a work from the Marquis de Sade. According to Napoleon Bonaparte, "Justine is the most abominable book ever engendered by the most depraved imagination." Published in 1791 and set just before the French Revolution, the story follows a young girl named Thérèse as she recounts the circumstances that led her to a life of sin.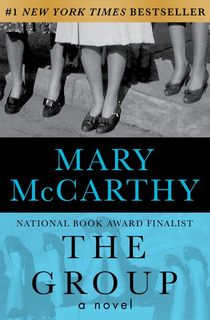 The Group
Though its explicit depictions of sex and breast-feeding seem positively innocent compared to earlier books on this list, The Group was still considered quite controversial upon its publication in 1963. The story follows eight women after they graduate from Vassar in 1933 and begin to navigate their lives as adults, and all the complications that come with it.
The sharply-written novel became a runaway bestseller despite (or perhaps because of) its scandalous scenes, and later inspired Candace Bushnell to write Sex and the City.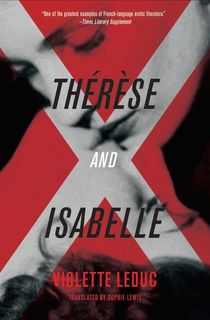 Therese and Isabelle
"Violette Leduc was Simone de Beauvoir's protege, an erotic writer to match Jean Genet and a feminist tour de force" (Rafia Zakaria, The Guardian). Her story of two French schoolgirls exploring their lust for one another was censored for more than fifty years, though it's finally available to be read as it was intended.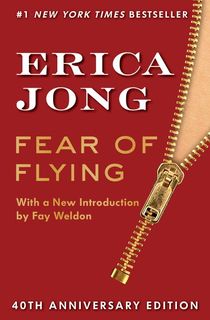 Fear of Flying
Perhaps feminist writer Erica Jong's most famous work, Fear of Flying follows Isadora, a middle-aged woman who is contemplating a divorce. She accompanies her husband on a business trip to Vienna, where she decides to strike out on her own and find a man who will help her rediscover her sexuality. But as she finds out, sexual freedom is not necessarily the key to finding happiness.
Note: Another contender for this list by Erica Jong is Fanny, a novel inspired by John Cleland's classic work mentioned above.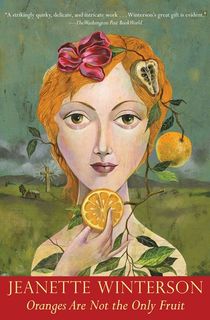 Oranges Are Not the Only Fruit
A landmark work in LGBTQ literature, Winterson's debut novel earned her the Whitbread Prize and international praise. The 1985 coming of age story follows Jeanette, an orphan who is adopted into an Evangelical home. As she grows up, she realizes her sexuality does not fit with her conservative family's expectations—but this does not stop her from staying true to her own self.
The Trial of Lady Chatterley's Lover
As mentioned earlier, Lady Chatterley's Lover was the focus of a 1960 obscenity trial against Penguin Books, which had published an unedited version of the tawdry story. Acclaimed writer Sybille Bedford attended the watershed trial and gives us a play-by-play of its events in this quick yet all-encompassing read.