Great books have been censored, banned—even burned—for hundreds of years. Whether the sexual references were too explicit or the subject matter too taboo, certain "rules" have often silenced meaningful, diverse and truthful storytellers. But in 1982, several organizations decided to do something about it: They created Banned Books Week, an annual initiative that seeks to celebrate and exercise our freedom to read.
Every September, readers around the globe unite under this common goal, aiming to champion free speech and educate others on the dangers of censorship. Though books are still challenged today, the week-long event has played an essential role in protecting our right to expression and information.
Take a look below to see some of the most frequently challenged and banned books of the 20th century—from controversial Pulitzer Prize winners to rule-busting cult classics. So what are you waiting for? Add these must-reads to your collection!
Related: 23 Banned Book Quotes to Fire You Up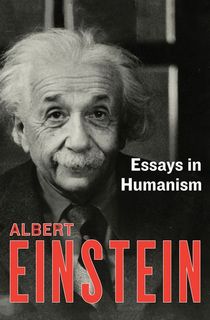 Essays in Humanism
Collected from 1931 to 1950, these essays take readers inside the mind of the great 20th-century thinker. But here, social and political concerns take precedence over the scientific—including Einstein's (rather controversial) opinions on pacifism, the United Nations, socialism, and more.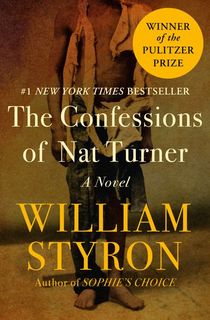 The Confessions of Nat Turner
The author of Sophie's Choice portrays the leader of the 1831 slave rebellion, which paved the way for abolitionism. Published during the Civil Rights Movement, the novel held a mirror up to the racism and injustices of 1960s America. But despite Confessions' initial success, Styron—a white southerner—was eventually skewered for "falsifying history" (Vanity Fair).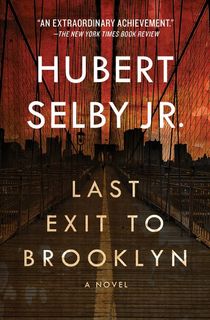 Last Exit to Brooklyn
Last Exit to Brooklyn takes an unapologetic look at the uglier corners of 1960s New York City—from the drugs and sex to the violence and grit. Such raw honesty came as a shock to readers, with the Los Angeles Times comparing its edge to that of a switchblade knife.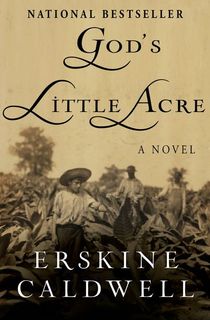 God's Little Acre
Farmer Ty Ty Walden believes he's finally found a way to support his family—he'll mine his own fields for gold. Erskine Caldwell follows the single father on his fool's errand, while also exploring the lives of his growing children. Sexually explicit scenes led to a heated court battle over the "dissemination of pornography," though the lawsuit didn't diminish the novel's popularity.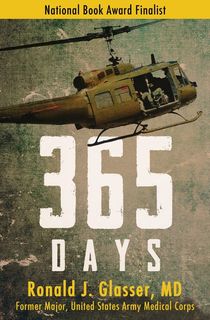 365 Days
One of the most famous accounts of the Vietnam War, 365 Days offers a harrowing portrait of life on the front lines, as relayed by Army doctor Ronald J. Glasser. It was also a mainstay in school libraries, though an uproar about its "offensive" language got it temporarily banned in the early 1980s.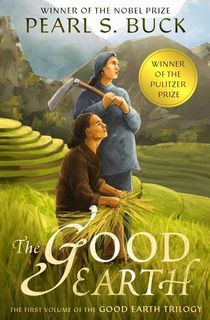 The Good Earth
Buck drew from her childhood in turn-of-the-century China to write this saga about a poor farmer's search for success, happiness, and property to call his own. While it won the coveted Pulitzer Prize in 1932, it was not so favorably received by Chairman Mao. Apparently, he didn't appreciate Buck's less-than-positive description of the farming economy in early 20th century China.
Maus
In January 2022, this Pulitzer Prize-winning graphic novel about the Holocaust was banned from a Tennessee school district for "inappropriate language" and an image of a nude woman (though it should be noted that the nude "woman" was depicted as a mouse, in line with the book's depiction of Jewish people as mice and Nazis as cats).
In response to the banning, the U.S. Holocaust Museum tweeted that "Maus has played a vital role in educating about the Holocaust through sharing detailed and personal experiences of victims and survivors. Teaching about the Holocaust using books like Maus can inspire students to think critically about the past and their own roles and responsibilities today."
Fahrenheit 451
In perhaps the most ironic example on this list, Fahrenheit 451, a book that is literally about the dangers of censorship and burning books, has regularly been banned and censored since its publication in 1953.
The book was deemed controversial for its use of profanity and because it describes the Bible being burned. These two things still rile up some people in modern times: As recently as 2016, the Illinois Library Association reported that a school system required parental permission for students to read the book in class.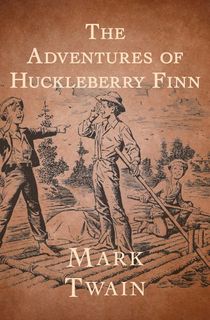 The Adventures of Huckleberry Finn
A month after Huck Finn was published in 1885, librarians in Concord, Massachusetts banned the books, saying it was "trash" and "suitable only for the slums." The book has continued to rustle feathers since then, even as it has come to be acclaimed as one of the greatest American novels of all time. Twain's close examinations of everyday racism and unrestricted use of the N-word still makes people uncomfortable; according to the American Library Association, The Adventures of Huckleberry Finn was one of the 100 most challenged books between 2000 and 2009.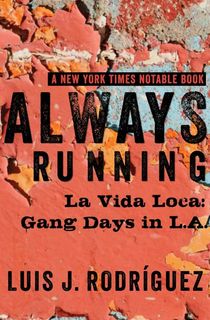 Always Running
Acclaimed Chicano writer Luis J. Rodriguez reflects on his youth in the rough-and-tumble streets of the South San Gabriel Valley. California schools removed Always Running from their shelves, citing its graphic material, but Rodriguez's book remains a necessary account of gang life and survival.
A Wrinkle In Time
Many of the protests against A Wrinkle in Time seem particularly weak—those who are opposed often say the book is "too complicated for children" or take issue with the book's courageous female protagonists. However, the biggest objection to the book is the liberties L'Engle has taken with religion. A Wrinkle in Time creatively mixes religion and science, a combination that some especially conservative readers were none too pleased with.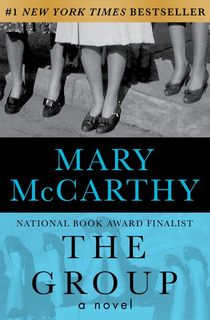 The Group
This story about female college friends entering adulthood created a firestorm of controversy upon its publication in 1954. From birth control and sex to women's roles and socialism, McCarthy's exploration of taboo—or "immoral"—subjects meant that The Group would not find readership in Australia, Italy, or Ireland.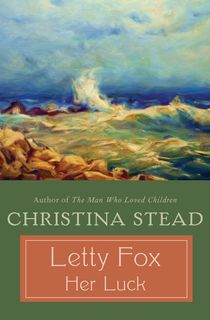 Letty Fox
After arriving in Manhattan, Letty Fox realizes that independence, glamour, and sexual freedom do not come easily, or without a price. With her vivacity and many contradictions, Stead's heroine was truly ahead of her time—and too far ahead for some readers. Some critics panned the novel for its 'moral ambiguity,' while Australia banned it outright.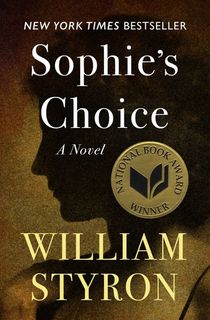 Sophie's Choice
This National Book Award-winning novel explores the emotional aftermath of World War II through the eyes of three characters—an aspiring novelist, a Jew, and an Auschwitz survivor. Sexual content earned it a spot on various banned books lists, in addition to Styron's depiction of a non-Jewish Holocaust victim.
Of Mice and Men
John Steinbeck's classic tale of migrant farm workers in Central California is one of the most popular books read in classrooms, but it's also one of the most commonly challenged and banned books. Because of the slang, slurs and profanity in the book, not to mention the violence and sexual situations, many people—and whole countries—have been banning the novella since at least the 1950s. In 1953, Ireland banned the book. In the 1970s, a few cities around the United States followed suit, and in 1984, it was the first book to be removed from public schools in Knoxville, Tennessee in an effort to eschew all "filthy books."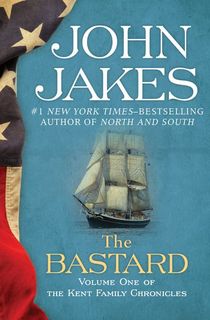 The Bastard
The Bastard kicks off John Jakes' wildly popular Revolutionary War saga. As one might glean from its title, the novel contains a fair amount of language that is not for those with innocent ears.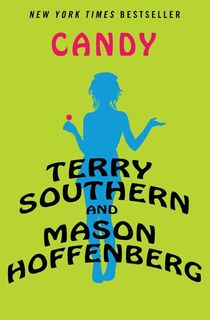 Candy
The heroine of this satirical novel believes that it's her duty—one that she accepts with enthusiasm, mind you—to fulfill the sexual needs of others. Thus, Candy is a darkly humorous chronicle of her sexual escapades, which scandalized the French but gained a cult following not unlike another salacious 1950s hit, Lolita.
The Perks of Being a Wallflower
In 2015, The Perks of Being a Wallflower was removed from a Connecticut high school's required reading list after a parent complained about the book's depictions of homosexuality, masturbation, sex and drug use. As the parent ironically stated, "I don't believe in censorship, but I believe in appropriateness." This wasn't the first time the book was challenged in a school district—it was one of the most frequently-challenged books of 2009—and nor was it the last.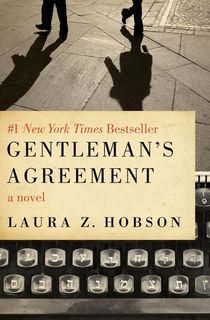 Gentleman's Agreement
In the aftermath of World War II, a journalist must pose as a Jew to complete his piece on American anti-Semitism. But while Gentleman's Agreement was largely lauded for its nuanced examination of prejudice, a few New York high schools banned it from their classrooms due to its glorification of extramarital sex.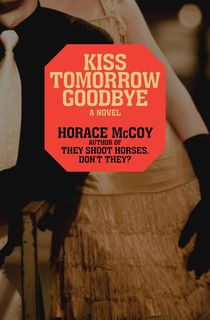 Kiss Tomorrow Goodbye
While running from the law, the crooked Ralph Cotter runs straight into the arms of a compassionate and beautiful heiress. Of course, his journey to redemption is not without criminal sprees and the brutality one expects from hard-boiled noir fiction—two qualities that did not settle well with Ohioans.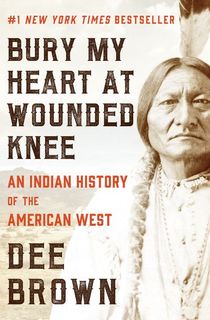 Bury My Heart at Wounded Knee
First published in 1970, Bury My Heart at Wounded Knee generated shock waves with its frank depiction of the systematic annihilation of American Indian tribes across the Western frontier. Alarmed by the unsettling subject matter, a school district in Wisconsin banned the book in 1974.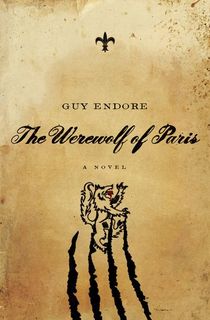 The Werewolf of Paris
Guy Endore is to werewolves what Bram Stoker is to vampires. As the Revolution rages in France, werewolf Bertrand Caillet struggles to contain his bestial urges. His story not only captivated—and rankled—audiences around the world, but it also laid the foundation for all the lycanthrope horror fiction that followed.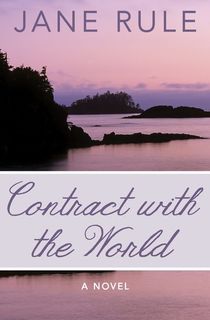 Contract with the World
Told from the perspectives of six characters during the social upheaval of the 1970s, Contract with the World unites feminism, creativity, and sexual politics. It was denied entry into Canada because customs officials had (and have) the power to exercise "prior restraint" of any book, magazine, or picture that they believe to be obscene.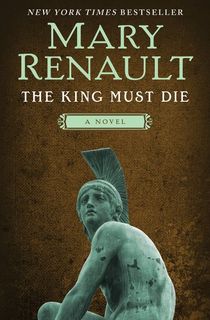 The King Must Die
In myth, Theseus was the slayer of the child-devouring Minotaur. What he might have been in real life is another question, and one that is brilliantly explored in The King Must Die. Drawing from modern scholarship and archaeological findings at Knossos, Mary Renault's Theseus is an utterly lifelike figure—a king of immense charisma, whose boundless strivings flow from strength and weakness but also from an implacable prophecy. It was banned from some school libraries for having too much sex.
Level of Banning: Censored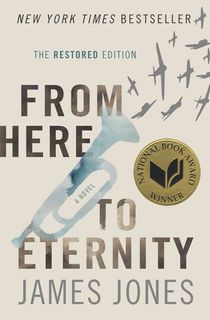 From Here to Eternity
This classic about U.S. soldiers prior to Pearl Harbor was not available in its original form for over sixty years. Luckily, it was restored to Jones' intended version—which included two previously cut scenes involving homosexual relations—in 2011.
The Giver
The children's book The Giver, which tells the story of a futuristic society where choice and emotion no longer exist, earned its position on this list thanks to its frank discussion of two extremely controversial topics: euthanasia and suicide. While author Lois Lowry has said it's fine for parents to decide what their children read, it's not okay to make that choice for everyone: "The world portrayed in The Giver is a world where choice has been taken away. It's a frightening world. Let's work hard to keep it from truly happening."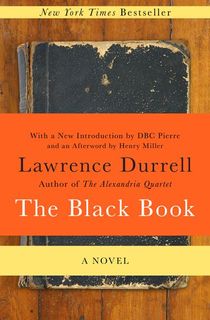 The Black Book
Hailed by The Observer as "richly obscene [and] energetically morbid," this surrealist novel follows an eccentric cast of Londoners, as observed by narrators Lawrence Lucifer and Death Gregory. After the successful legal defense of another sexually explicit work, Lady Chatterley's Lover, The Black Book was removed from Britain's literary blacklist and released to readers in 1973.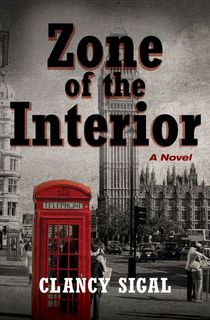 Zone of the Interior
Oddly enough, literary success has not improved Sidney Bell's quality of life—in fact, it's only left him feeling more emotionally bereft. He seeks refuge in the counsel of a new psychiatrist, whose out-of-the-box treatments often involve hallucinatory drugs. So begins a "hilarious and terrifying" journey to the brink of madness that masterfully captures the turbulence of the 1960s (The New York Times).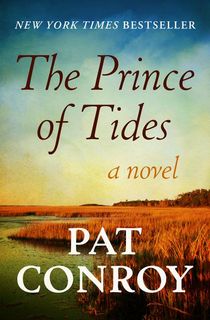 The Prince of Tides
In 2007, scandalized parents attempted to remove this novel—a stirring tale of one man's quest to leave his tragic family history behind—from a West Virginia high school. Conroy replied, saying that their actions would only pique their children's curiosity and, as a result, increase his readership.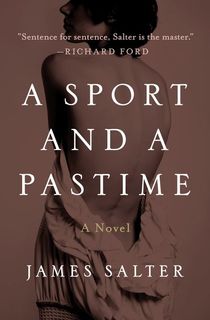 A Sport and a Pastime
An unreliable (and very horny) narrator relays the story of the passionate affair between an American professor and a young French girl. As an outsider, much of his account stems from his own conjecture and sexual fantasies—the eroticism of which lent this modern classic some notoriety back in its heyday.
Level of Banning: Challenged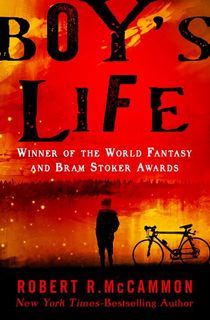 Boy's Life
Twelve-year-old Cory believes he's seen supernatural phenomena in his small Alabama town—though none can compare to what occurs after he stumbles across a murdered body. As he and his father try to uncover the truth, they encounter various evils, from demons to the KKK. When Robert McCammon caught wind of a school's imminent banning of Boy's Life, he offered up his own, in-person defense at one of their board meetings.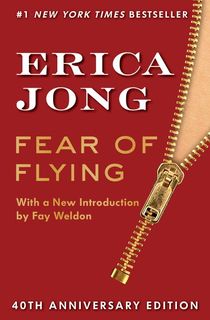 Fear of Flying
In the 1970s, you'd be hard-pressed to find someone who hadn't read Jong's novel about female identity and freedom, both in and out of the bedroom. Even so, Fear of Flying's unflinching study of sexuality—and a married woman's, no less—was infamously controversial in a time when second-wave feminism was reaching new heights.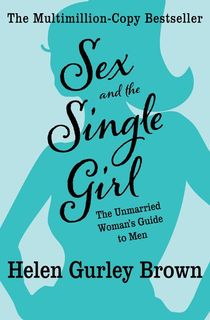 Sex and the Single Girl
This 1962 book went where none had gone before: It encouraged single ladies, both young and old, to not only seek out sexual relationships but enjoy them. A brief guide to contraception was deleted from the final manuscript, though this omission didn't prevent the book from becoming the subject of a heated debate among critics and readers.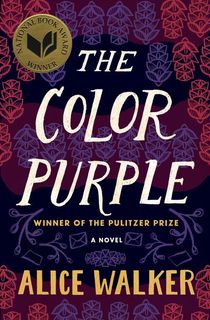 The Color Purple
Alice Walker's Pulitzer Prize-winning epistolary novel is an unforgettable portrait of sisterhood, female resilience, poverty, and racism in 1930s Georgia. Despite frequent censorship—usually on the grounds of its "sexual and social explicitness"—The Color Purple was recently voted into America's top 100 most-loved books.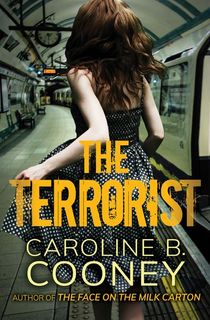 The Terrorist
When her brother is killed in a London Underground bombing, teenager Laura Williams sets out to avenge his death by any means possible. But why was her brother targeted, and could the culprit be someone she knows? Cooney is a reigning queen of young adult fiction, but her negative depiction of Muslims made The Terrorist one of her more controversial titles.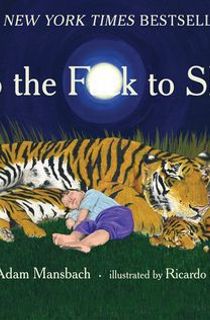 Go the F**k to Sleep
It should come as no surprise that an adult parody of a children's book did not receive unanimously friendly welcome. Nevertheless, Adam Mansbach's runaway bestseller is a hilarious (and very relatable) tribute to the frustrating ritual of putting the little ones to sleep.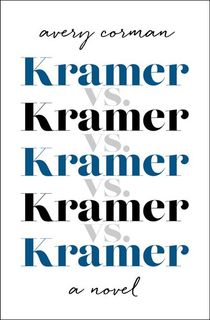 Kramer vs. Kramer
Adapted into the film starring Dustin Hoffman and Meryl Streep, Kramer vs. Kramer is an unforgettable and heartrending story of love and devotion in the wake of divorce. A teacher removed Avery Corman's novel—which focuses on the relationship between a son and his newly-single dad—from a Seattle school reading list.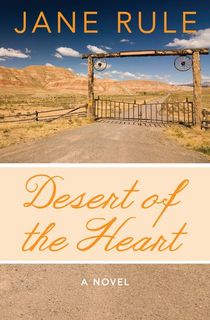 Desert of the Heart
While trying to divorce her husband, Evelyn Hall crosses paths with the spirited casino worker Ann Childs. Their immediate chemistry sparks a close friendship that evolves into a romance, sending both women towards self-acceptance, life-changing revelations, and true love. Set in the 1950s, Desert of the Heart was received "with wariness and fear" upon its 1964 release, but has since become a landmark work of lesbian fiction (The Independent).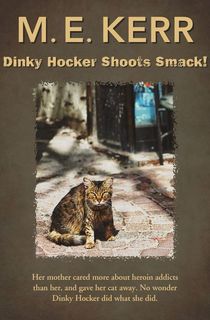 Dinky Hocker Shoots Smack!
Fifteen-year-old Tucker is devastated when he's forced to give up his beloved cat, though things look up when he meets Nader's new owner. Susan "Dinky" Hocker is overweight, attention-hungry—and possibly the most interesting person Tucker has ever known. Together, they navigate troubling family dramas (Tucker's mother has a drinking problem while Dinky's simply ignores her) and come to learn that the most radical thing of all is to love oneself.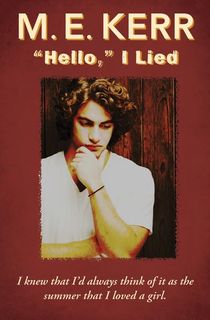 "Hello," I Lied
After coming out to his rockstar idol Ben Nevada, 17-year-old Lang Penner is taken aback by his sudden attraction to a girl. Are his feelings confirmation that he isn't gay, but straight? Once again, M.E. Kerr bravely tackles controversial issues—this time, the confusion surrounding one's identity and sexuality.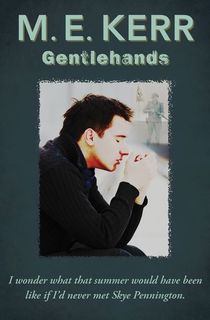 Gentlehands
In the midst of first love bliss, Buddy Boyle gets the shock of a lifetime: His grandfather may, in fact, be a notorious Nazi war criminal. As his relationship with a wealthy socialite progresses, Buddy must also come to terms with his family's sordid past—a journey that, according to concerned parents, encouraged substance abuse and anti-Semitism.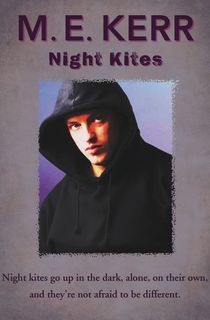 Night Kites
Erick Rudd's life is turned upside down not once, but twice. Shortly after hooking up with his best friend's girlfriend, Erick learns that his older brother—his allegedly straight older brother—has AIDs. Suddenly, the high school senior finds himself grappling with stressful college preparations, a complicated romantic relationship, and the very terrifying fact that his #1 idol may not be around to guide him.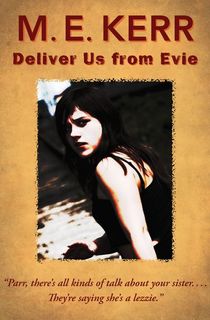 Deliver Us from Evie
Evie Burrman's fate was sealed from the moment she entered the world: She'd work her family's Missouri farm, and then marry the reliable local boy, Cord Whittle. But Evie and her parents never planned for the beautiful Patsy Duff—a wealthy banker's daughter who makes Evie question if her destiny lies elsewhere.
This post is sponsored by Open Road Media. Thank you for supporting our partners, who make it possible for Early Bird Books to continue publishing the book stories you love.
Featured image: Wikiquote