Effortlessly weaving together a murder mystery with a tragic coming-of-age tale, Where the Crawdads Sing is an incredible first novel from author Delia Owens. Set in 1969, it tells the story of Kya Clark, an outcast known as "Marsh Girl" to her small-town North Carolina neighbors. When a man turns up dead, Kya's a prime suspect. Of course, there's much more to Kya's story than what the town says about her.
As you may have heard, everyone from Reese Witherspoon to The New York Times Book Review is gushing about this book—people just can't put it down. In fact, Witherspoon's Hello Sunshine produced a feature film adaptation of the moody murder mystery set in the American South. And if you want even more addictive dramas, you can get your thrills with one of these books like Where the Crawdads Sing.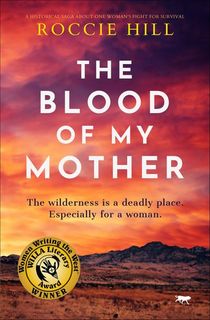 The Blood of My Mother
Author Roccie Hill's debut novel, The Blood of My Mother, is inspired by the life of her great-great-grandmother. The story centers around Eliza, who is left to fend for herself at a young age, much like Kya Clark in Where the Crawdads Sing. Eliza loses both her white father and mixed-race mother, signaling the start of her long, tumultuous fight for independence after she is enslaved and her journey to find what will bring her ultimate fulfillment in life.
Readers witness a girl grow into a woman during the turbulent historical period of the 1800s in Texas. It is a story described as a "novel about how love and hope transcend man's inhumanity to man" (Patricia Wood, author of Lottery). Eliza's growth through countless hardships and determination as a mother to protect her family amidst racism and misogyny results in a masterful tale that will stick with you long after you finish reading.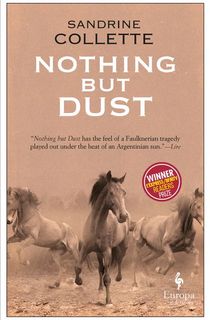 Nothing But Dust
If Where the Crawdads Sing had a male protagonist and were set in South America, it might feel a lot like this novel. Lauded as "A combination of a South American Western and a noir with airs of Faulknerian tragedy" (Lire), the story follows Rafael, a boy trying his best in a dysfunctional family.
The family farm is falling apart, their father is gone, his siblings resent him, his mother is a nightmare, and the desert they live in is just as unforgiving.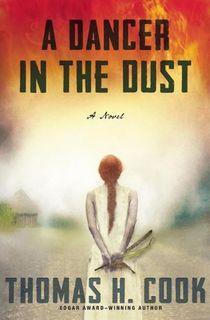 A Dancer in the Dust
Ray Campbell's life is upended when an old friend of his is found dead and dumped in a New York alley. Evidence suggests his murder leads back to an old flame of Ray's, Martine Aubert. He had met Martine twenty years earlier when he arrived in her native land, Lubanda, as a well-intentioned aid worker. Ray returns to the African region to find answers about his friend's murder, explore the love he felt for Martine, and try to make amends for the ways he failed her so many years ago.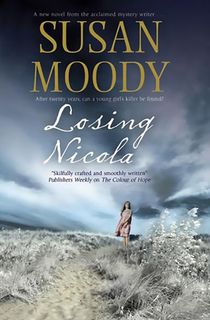 Losing Nicola
After her husband died in World War II, Fiona Beecham and her two young children moved in with their family in a coastal town. Things were peaceful until 13-year-old Nicola Stone moved to the same town. Precocious, manipulative, and barely older than Fiona's children, Nicola terrorized the town—until she turned up dead.
Two decades later, Fiona hasn't forgotten Nicola—and neither has any of the other townspeople. She decides to dig into the unsolved case, and soon discovers secrets she could never have dreamed of.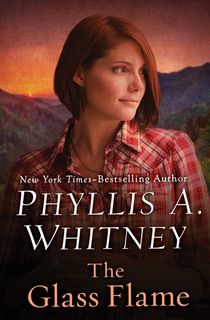 The Glass Flame
Karen is in New York while her husband, David, works in Tennessee as an arson investigator. One day, Karen receives an unsettling message from her husband: "If anything happens to me down here, don't let it pass as an accident..."
Sure enough, David dies in a fire just ten days later. Though her husband was abusive, Karen feels guilty for feeling relief in his sudden death. She leaves for Tennessee to bury him. Instead of getting closure, however, Karen finds herself ensnared in a web of jealousy, conspiracy, and adultery surrounding her husband's mysterious demise.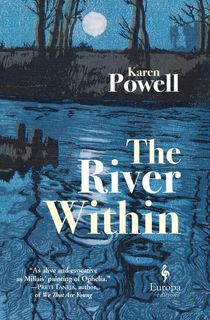 The River Within
It's the summer of 1955, and Danny Masters has been found dead by three of his friends. As the three of them untangle what happened to Danny and their complicated relationships with one another, even more disturbing truths rise to the surface.
"[Powell's] novel about love, class, and secrecy in 1950s England reads as if it were written in the era the characters inhabit, her style and tone reminiscent of an earlier generation of reticent yet emotionally brutal writers like Shirley Hazzard and Graham Greene. A mesmerizing escape." —Kirkus Reviews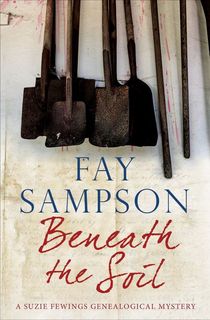 Beneath the Soil
Suzie Fewings' vacation with her family takes a dark turn when they hear a gunshot. What was supposed to be a family trip to a farm transforms into a murder mystery when the local farmer's wife turns up dead. Though the police arrest the farmer, Suzie is sure there's something else going on—and she can't shake the feeling that she's being watched. Noted as "a good choice for genealogists and cozy lovers" by Booklist Online, Sampson's suspenseful tale is sure to draw you in.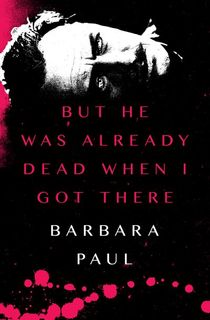 But He Was Already Dead When I Got There
If your favorite part of Where the Crawdads Sing was the murder mystery, Barbara Paul's lighthearted, old school thriller is sure to grab you. Old miser Vincent Farwell throws a house party where he informs the partners of Ellandy Jewels, to whom he had given a loan of $1.5 million, that their full repayment is due in two weeks. The six partners leave the house to think about their options, only to trickle back in and find out, alone or in pairs, that Farwell has been murdered in his study.
The classic whodunnit is full of twists and turns as each member of the group rearranges the crime scene and lies about where they've been and when. To solve the murder, the six partners will need to decide who can—and can't—be trusted.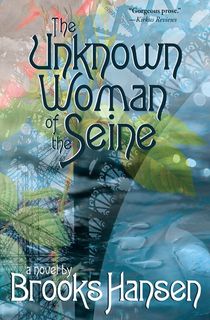 The Unknown Woman of the Seine
In 1899, an eerily beautiful woman was found dead on the banks of the Seine. A death mask was made of her face, and later became one of the most famous curios of the 20th century—Brook Hansen's novel is inspired by this true story.
When a disgraced Gendarme returns to Paris, he notices a suspicious woman. As he follows her, he notices her exploits with various unsavory characters, any of whom may have made her disappear.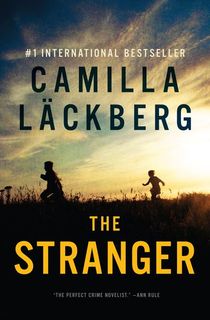 The Stranger
A new reality television series begins filming in Sweden, and the contestants grow restless under the stress of being constantly followed by cameras. Tensions reach a breaking point at a drunken party where a contestant winds up dead—leading to a ratings spike and a televised murder mystery that the whole country attempts to solve together. It's the strangest case Detective Patrik Hedstrom has had to deal with yet, and he has a hunch this particular murder connects to seemingly unrelated cold cases across the country.
The Marsh King's Daughter
Though Helena Pelettier's life looks stable from the outside—she has a kind husband, two lovely daughters, a successful career—her past holds a dark secret. Her mother was abducted by her father and hidden away in a cabin in Michigan's marshlands. While imprisoned, she gave birth to Helena. Helena grew up loving her family and her home in the wilderness, until she realized the truth about her father.
More than two decades later, Helena has moved on from her troubled past and completely reinvented herself. But when her father murders two guards, flees prison and takes refuge in the marsh, she knows she's the only person who can find him.
Nightwoods
While there's not much of a mystery in Nightwoods, this book will resonate with fans of Where the Crawdads Sing all the same. Set in early 1960s North Carolina, the story follows Luce, a young woman who becomes responsible for her near-feral niece and nephew after her sister's murder. Though her wild, traumatized charges are already a shock to her hermit-like existence, there's another twist in store: the man who killed their mother is still walking free, and he's convinced the children know where her money is hidden. And even if Luce's niece and nephew don't know, he doesn't want them blabbing about what he did to their mother.
This post is sponsored by Open Road Media. Thank you for supporting our partners, who make it possible for Early Bird Books to continue publishing the book stories you love.
Featured photo: jan_pd / Unsplash